Voisine v United States: Domestic Violence Conviction Precludes Gun Ownership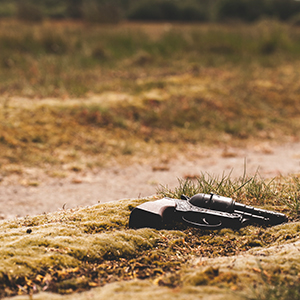 In Voisine v United States, 579 U. S. ____ (2016), the U.S. Supreme Court upheld a federal law that prohibits individuals convicted of misdemeanor domestic violence offenses from owning a firearm. The majority rejected arguments that a reckless domestic assault did not qualify as a "misdemeanor crime of domestic violence."
The Facts in Voisine v United States
Federal law prohibits firearms possession by persons convicted of a "misdemeanor crime of domestic violence." The statute, 18 U. S. C. § 921(a)(33)(A), defines that phrase to include a misdemeanor under federal, state, or tribal law, committed against a domestic relation that necessarily involves the "use . . . of physical force." In United States v. Castleman, 572 U. S. ___ (2014), the Supreme Court held that a knowing or intentional assault qualifies as such a crime, but left open whether the same was true of a reckless assault.
In this case, two Maine men challenged the provision. Each man had previously pleaded guilty to assaulting their domestic partner and, after their convictions, were found to be in possession of a firearm. The men challenged their federal firearms prohibition, arguing their prior convictions were based on reckless, as opposed to knowing or intentional, conduct. The District Court rejected those claims, and both men pleaded guilty. The First Circuit affirmed, holding that "an offense with a mens rea of recklessness may qualify as a 'misdemeanor crime of violence' under §922(g)(9)."
The Majority Decision in Voisine v United States
By a vote of 6-2, the Court agreed. Justice Elena Kagan wrote for the majority.
In holding that §922(g)(9) applies to reckless assaults, the majority cited the statutory text and background. Justice Kagan further explained:
Reckless assaults, no less than the knowing or intentional ones we addressed in Castleman, satisfy that definition. Further, Congress enacted §922(g)(9) in order to prohibit domestic abusers convicted under run-of- the-mill misdemeanor assault and battery laws from possessing guns. Because fully two-thirds of such state laws extend to recklessness, construing §922(g)(9) to exclude crimes committed with that state of mind would substantially undermine the provision's design.
The Dissent in Voisine v United States
In a rare alliance, Justices Clarence Thomas and Sonia Sotomayor dissented from the majority opinion. They argued that the majority interpreted the "use of force" too broadly with respect to domestic violence convictions. "Under the majority's reading, a single conviction under a state assault statute for recklessly causing an injury to a family member — such as by texting while driving — can now trigger a lifetime ban on gun ownership," Justice Thomas wrote. "We treat no other constitutional right so cavalierly."
CONSTITUTIONAL LAW ARTICLES
The Amendments
Establishment ClauseFree Exercise Clause
Freedom of Speech
Freedoms of Press
Freedom of Assembly, and Petitition

Unreasonable Searches and Seizures

Due Process
Eminent Domain
Rights of Criminal Defendants
Preamble to the Bill of Rights
Congress of the United States begun and held at the City of New-York, on Wednesday the fourth of March, one thousand seven hundred and eighty nine.
THE Conventions of a number of the States, having at the time of their adopting the Constitution, expressed a desire, in order to prevent misconstruction or abuse of its powers, that further declaratory and restrictive clauses should be added: And as extending the ground of public confidence in the Government, will best ensure the beneficent ends of its institution.