Martel v. Clair: Court Refuses Fill Statutory Gap With New Standard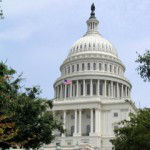 When drafting legislation, Congress frequently forgets some very important details, leaving the courts to decipher what they really meant to do (referred to as "legislative intent"). The Supreme Court recently tackled this problem in Martel v. Clair. In that case, the justices were tasked with determining the appropriate standard to be applied by federal courts when a capital defendant requests that his appointed counsel be replaced.
The Facts of the Case
Clair was charged with capital murder in 1984. He was later convicted and sentenced to death. The Supreme Court case involved Clair's request for replacement counsel and the standard under which it should be decided.
The Ninth Circuit determined that that the "interests of justice" standard used in non-capital cases, should govern substitution motions like Clair's. However, California argued that the standard was too lenient and would allow a habeas petitioner on death row to postpone his execution by requesting new counsel at the last minute.
The Statutory Gap
The problem was created when Congress amended the laws governing the substitution of appointed counsel in capital cases. Prior to 1988, both capital and non-capital cases were decided under the "interests of justice" standard. However, in 1988, Congress granted "federal capital defendants and capital habeas petitioners enhanced rights of representation," which included providing higher rates of compensation, more money for investigation, and requiring more experienced counsel. As noted by the Court, when Congress codified the changes in 18 U.S.C. § 3599, it offered "not a word about the standard a court should apply when addressing a request for a new lawyer."
The Supreme Court's Decision
 In reaching its decision, the Supreme Court acknowledged that it was essentially "writing on a blank slate." However, it declined to craft a new standard as suggested by the state of California (and supported by 25 other states). Instead, it elected to apply the familiar "interests of justice" standard to all cases. As noted by the Court, it "prefers to use a familiar standard, already known to work, than to try out a new one."
The Court also emphasized that the new statute provides capital defendants with greater protections, including more experienced counsel, higher rates of compensation, and more money for investigative and expert services. Therefore, it could not "conclude that Congress silently prescribed a substitution standard that would make it more difficult for those facing capital punishment to substitute counsel." It further noted that "Adopting a more stringent test than [the law applying to non-capital defendants] would deprive capital defendants of a tool they formerly had, and non-capital defendants still have, to handle serious representational problems."
Unfortunately, although Clair won this argument, he was not so successful in the one that really mattered to him. The Supreme Court held that, under the "interests of justice" standard, the district court had not abused its discretion in denying his request for replacement counsel.
The Amendments
Establishment ClauseFree Exercise Clause
Freedom of Speech
Freedoms of Press
Freedom of Assembly, and Petitition

Unreasonable Searches and Seizures

Due Process
Eminent Domain
Rights of Criminal Defendants
Preamble to the Bill of Rights
Congress of the United States begun and held at the City of New-York, on Wednesday the fourth of March, one thousand seven hundred and eighty nine.
THE Conventions of a number of the States, having at the time of their adopting the Constitution, expressed a desire, in order to prevent misconstruction or abuse of its powers, that further declaratory and restrictive clauses should be added: And as extending the ground of public confidence in the Government, will best ensure the beneficent ends of its institution.