MARTEL V. CLAIR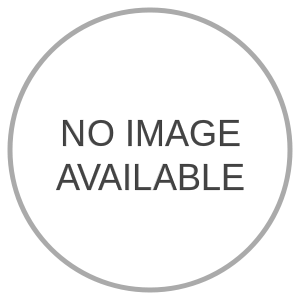 MARTEL, WARDEN V. CLAIR
Certiorari to the United States Court of Appeals for the Ninth Circuit
No. 10–1265. Argued December 6, 2011—Decided March 5, 2012
Cite as: 565 U. S. ____ (2012)
Respondent Clair was charged with capital murder for the 1984 slaying of Linda Rodgers. The main evidence at his trial in California state court came from statements Clair made to his former girlfriend in a conversation that she secretly recorded for the police. He was convicted and sentenced to death, and his verdict was upheld on direct review.
In 1994, Clair commenced federal habeas proceedings by filing a request for appointment of counsel, which the District Court granted under 18 U. S. C. §3599. That statute entitles indigent capital habeas petitioners like Clair to appointed counsel. It also contemplates that appointed counsel may be "replaced . . . upon motion of the defendant," §3599(e), but it does not specify a standard for district courts to use in evaluating those motions. Clair's counsel filed his initial habeas petition in 1994, and in the late 1990's, when two associates from the firm representing Clair moved to the Office of the Federal Public Defender (FPD), the FPD was substituted as counsel of record. The District Court held an evidentiary hearing on Clair's habeas petition in August 2004, and the parties submitted their post-hearing briefs by February 2005. The court subsequently told the parties that it did not wish to receive further material about the petition. In March, Clair moved to substitute counsel, claiming that his attorneys were seeking only to overturn his death sentence, not to prove his innocence. After the court asked the parties to address the motion, Clair's counsel informed it that they had met with Clair and that he wanted the FPD to continue representing him. The court accordingly decided that it would take no action. Six weeks later, however, Clair filed another substitution motion, adding one more charge to his earlier claims: that his private investigator had discovered that certain physical evidence from the crime scene had never been fully tested, but that Clair's attorneys had done nothing to analyze this evidence or follow up on its discovery. The court denied the renewed motion without further inquiry. On the same day, it also denied Clair's habeas petition.
Clair sought review of his substitution motion pro se, and the FPD appealed the habeas ruling. The Ninth Circuit asked the FPD to address whether substitution was now warranted, and after the FPD informed the court that the attorney-client relationship had broken down, the court provided Clair with a new lawyer. Clair then asked the District Court to vacate the denial of his habeas petition under Federal Rule of Civil Procedure 60(b), arguing that he should be allowed to explore the significance of the new physical evidence for his case. The District Court rejected his request, and Clair appealed. Consolidating his appeals, the Ninth Circuit vacated the District Court's denial of both his substitution request and his habeas petition. Holding that the "interests of justice" standard used in non-capital cases, see 18 U. S. C. §3006A, should govern substitution motions like Clair's, it ruled that the District Court abused its discretion by failing to inquire into the complaints in Clair's second letter. Because Clair had already received new counsel on appeal, the court decided the best remedy was to treat Clair's new counsel as though he had been appointed in June 2005 and to allow him to make whatever submissions he would have made then, including a motion to amend Clair's habeas petition in light of new evidence.
Held:
1. When evaluating motions to substitute counsel in capital cases under 18 U. S. C. §3599, courts should employ the same "interests of justice" standard that applies in non-capital cases under §3006A. Pp. 6–12.
(a) Although §3599 guarantees that indigent capital defendants and petitioners seeking federal habeas relief in capital cases will receive the assistance of counsel, see, e.g., §§3599(a)(1), (a)(2), (e), and contemplates that an appointed attorney may be "replaced by similarly qualified counsel upon the attorney's own motion or upon motion of the defendant," §3599(e), the statute fails to specify how a court should decide such a motion. Clair argues, and the Ninth Circuit agreed, that district courts should use the "in the interests of justice" standard of §3006A, which governs the appointment and substitution of counsel in federal non-capital litigation. By contrast, the State contends that an appointed lawyer can only be replaced when the defendant has suffered an "actual or constructive denial" of counsel—that is, when the lawyer lacks the requisite statutory qualifications, has a conflict of interest, or has completely abandoned the client.
The Court adopts Clair's approach, based on the history of §3599. Before 1988, §3006A governed both capital and non-capital cases, authorizing courts to appoint counsel for federal habeas petitioners and providing that in all cases in which a court had appointed counsel, substitution motions should be decided "in the interests of justice." §3006A(c). Thus, a court in those days would have used that standard to evaluate a request like Clair's. In 1988, Congress enacted what is now §3599, thus displacing §3006A for persons facing execution. The new statute grants federal capital defendants and capital habeas petitioners enhanced rights of representation. Habeas petitioners facing execution now receive counsel as a matter of right, see §3599(a)(2), and in multiple ways the statute aims to improve the quality of their representation: it provides them with more experienced counsel than §3006A demands, authorizes higher rates of compensation, and provides more money for investigative and expert services. These measures "reflec[t] a determination that quality legal representation is necessary" in all capital proceedings to foster "fundamental fairness in the imposition of the death penalty." McFarland v. Scott, 512 U. S. 849. Given this context, the Court cannot conclude that Congress silently prescribed a substitution standard that would make it more difficult for those facing capital punishment to substitute counsel. Adopting a more stringent test than §3006A's would deprive capital defendants of a tool they formerly had, and non-capital defendants still have, to handle serious rep- resentational problems. By contrast, utilizing §3006A's standard comports with the myriad ways that §3599 seeks to promote effective representation for persons facing capital punishment. Pp. 6–9.
(b) The dearth of support for the State's alternative standard reinforces this conclusion. The State concedes that Congress has not considered its standard in any context; neither has a federal court used it in any case. The Court prefers to use a familiar standard, already known to work, than to try out a new one. Moreover, the State's proposed test would gut §3599's substitution provision, because even absent that provision courts would have an obligation to ensure that the defendant's statutory right to counsel was satisfied throughout the litigation. The State counters that only its approach comports with the rule that habeas petitioners generally have no Sixth Amendment right to counsel. But Congress declined to track that Amendment in providing statutory rights to counsel in both §3006A and §3599. Thus, the scope of the Amendment cannot answer the statutory question presented here. The State also contends that the "interests of justice" standard will permit substitution motions to become a mechanism to defer enforcement of a death sentence. But the "interests of justice" standard takes into account whether a substitution motion will cause undue delay. Pp. 9–12.
2. The District Court did not abuse its discretion in denying Clair's second request for new counsel under §3599's "interests of justice" standard. In reviewing substitution motions, the courts of appeals have pointed to several relevant considerations, including: the timeliness of the motion; the adequacy of the district court's inquiry into the defendant's complaint; and the asserted cause for that complaint, including the extent of the conflict or breakdown in communication between lawyer and client. Because a trial court's decision on substitution is so fact-specific, it deserves deference and may be overturned only for an abuse of discretion.
Here, the District Court received Clair's second substitution motion on the eve of deciding his 10-year-old habeas petition. Just three months earlier, Clair had written the court to complain about his attorneys. After making proper inquiry, the court learned that Clair and his counsel had settled their dispute and turned once more to ruling on Clair's habeas petition, only to receive a second letter six weeks later. In it Clair maintained his general assertion that his lawyers were not trying to prove his innocence, but he also alleged a new and significant charge of attorney error: that counsel had refused to investigate particular, newly located physical evidence. Such a charge normally would require the court to make further inquiry; a district court cannot usually rule on a substitution motion without exploring why a defendant wants new counsel. But here, the motion's timing precludes a holding that the District Court abused its discretion. The court received the letter while putting the finishing touches on its denial of Clair's habeas petition. After years of litigation, an evidentiary hearing, and post-hearing briefing, the court had instructed the parties that it would accept no further submissions. All proceedings had therefore come to a close, and a new attorney could have done nothing further in the District Court. In those circumstances, the District Court acted within its discretion in denying Clair's substitution motion. Pp. 13–16.
403 Fed. Appx. 276, reversed and remanded.
The Amendments
Establishment ClauseFree Exercise Clause
Freedom of Speech
Freedoms of Press
Freedom of Assembly, and Petitition

Unreasonable Searches and Seizures

Due Process
Eminent Domain
Rights of Criminal Defendants
Preamble to the Bill of Rights
Congress of the United States begun and held at the City of New-York, on Wednesday the fourth of March, one thousand seven hundred and eighty nine.
THE Conventions of a number of the States, having at the time of their adopting the Constitution, expressed a desire, in order to prevent misconstruction or abuse of its powers, that further declaratory and restrictive clauses should be added: And as extending the ground of public confidence in the Government, will best ensure the beneficent ends of its institution.