The Ministerial Exception: Does It Extend Beyond Hosanna-Tabor?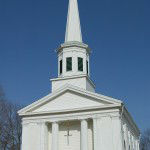 A controversial employment discrimination lawsuit pending in Indiana may test the limits of the "ministerial exception," most recently considered in Hosanna-Tabor Evangelical Lutheran Church and School v. EEOC. Both cases involve the power of religious institutions to terminate employees whose conduct conflicts with the mission or teachings of the organization.
In the most recent case, English teacher Emily Herx terminated by her employer, Catholic school in Indiana, after officials learned she was undergoing in vitro fertilization. She was explicitly told that her contract would not be renewed due to "improprieties related to church teachings or law." She subsequently filed an employment discrimination lawsuit.
Although the current case is still in its infancy, the court will likely look to Hosanna-Tabor to determine whether Herx can bring her employment discrimination lawsuit. The case confirmed that the First Amendment's free exercise and establishment clauses bar suits brought on behalf of ministers against their churches, claiming termination in violation of employment discrimination laws.
The Facts of the Case
Cheryl Perich worked as "called teacher" at Hosanna-Tabor Evangelical Lutheran Church and School. "Called" teachers are regarded as having been called to their vocation by God and, after completing required training, receive the formal title "Minister of Religion, Commissioned."
In 2004, Perich was diagnosed with narcolepsy and began the school year on disability leave. When she was eventually cleared to return to work, the school board said there were no job openings. In addition, the board expressed concern about the safety of students if Perich collapsed while she was supervising them. They ultimately asked her to resign.
When Perich subsequently told the board she was prepared to enforce her legal rights under the American With Disabilities Act, the church countered that threatening a lawsuit violated the church's internal conflict resolution policy. She was ultimately terminated, and the Equal Employment Opportunity Commission filed suit against Hosanna-Tabor for retaliation.
The Supreme Court's Decision
As highlighted by the Supreme Court, the case was its "first occasion to consider whether this freedom of a religious organization to select its ministers is implicated by a suit alleging discrimination in employment." It concluded a "ministerial exception" to employment discrimination laws does exist, reasoning that churches and other religious groups must be free to choose their leaders without government interference.
The Court first noted that Courts of Appeals have uniformly recognized the existence of a "ministerial exception," which precludes the application of certain labor laws to claims concerning the employment relationship between a religious institution and its ministers. It agreed that "requiring a church to accept or retain an unwanted minister, or punishing a church for failing to do so, intrudes upon more than a mere employment decision. Such action interferes with the internal governance of the church, depriving the church of control over the selection of those who will personify its beliefs."
The Supreme Court also concluded that the ministerial exception is not limited to the head of a religious congregation, although it did not adopt a set formula for deciding when an employee qualifies as a minister. Rather, it looked at all the circumstances of Petrich's employment. As the Court concluded, "Hosanna-Tabor held her out as a minister, with a role distinct from that of most of its members. That title represented a significant degree of religious training followed by a formal process of commissioning. Perich also held herself out as a minister by, for example, accepting the formal call to religious service. And her job duties reflected a role in conveying the Church's message and carrying out its mission."
Going forward, Herx's lawsuit will likely test just how far the ministerial exception extends, as she held no official religious title and only taught secular subjects. Given that more religious institutions are wading into controversial issues like birth control, abortion, and infertility treatments, the case could have serious implications for both the organizations and their employees.
The Amendments
Establishment ClauseFree Exercise Clause
Freedom of Speech
Freedoms of Press
Freedom of Assembly, and Petitition

Unreasonable Searches and Seizures

Due Process
Eminent Domain
Rights of Criminal Defendants
Preamble to the Bill of Rights
Congress of the United States begun and held at the City of New-York, on Wednesday the fourth of March, one thousand seven hundred and eighty nine.
THE Conventions of a number of the States, having at the time of their adopting the Constitution, expressed a desire, in order to prevent misconstruction or abuse of its powers, that further declaratory and restrictive clauses should be added: And as extending the ground of public confidence in the Government, will best ensure the beneficent ends of its institution.