Supreme Court Stands By Citizen's United Decision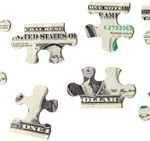 While the Supreme Court's decision on healthcare reform dominated the headlines, another ruling may have a greater impact on the 2012 election season. The Court confirmed that its decision in Citizen's United was not a fluke and its approval of corporate political spending applies equally to both state and local elections.
The Facts of the Case
In American Tradition Partnership v. Bullock, 567 U.S. __ (2012), the state of Montana challenged the applicability of the Supreme Court's controversial decision in Citizens United v. Federal Election Commission, 588 U.S. 310 (2010). The decision, which gave rise to the "Super PAC," held that the First Amendment does not allow political speech restrictions simply based on a speaker's corporate identity.
Prior to the Citizen's United decision, Montana had a long-standing ban on political contributions by corporations. The law provides that a "corporation may not make an expenditure in connection with a candidate or a political committee that supports or opposes a candidate or a political party." The state supreme court upheld that ban late last year even in light of the Supreme Court's ruling; it found that Montana's history of "rough contests for political and economic domination" gave the state a "unique and compelling interests" in restricting corporate political contributions.
The question of whether the holding of Citizens United applied to the Montana state law was taken up by the Supreme Court, without briefing or oral argument.
The Supreme Court's Decision
Despite the flood of money entering into the political process, the justices who voted in favor of Citizen's United have not altered their view. The justices issued a 5-4 per curium decision along the same ideological lines as the prior decision.
"The question presented in this case is whether the holding of Citizens United applies to the Montana state law," the majority wrote. "There can be no serious doubt that it does."
The majority further stated, "Montana's arguments in support of the judgment below either were already rejected in Citizens United, or fail to meaningfully distinguish that case."
And just like that, the majority dismissed any hope that Citizen's United might be overturned, at least by this Court.
The Amendments
Establishment ClauseFree Exercise Clause
Freedom of Speech
Freedoms of Press
Freedom of Assembly, and Petitition

Unreasonable Searches and Seizures

Due Process
Eminent Domain
Rights of Criminal Defendants
Preamble to the Bill of Rights
Congress of the United States begun and held at the City of New-York, on Wednesday the fourth of March, one thousand seven hundred and eighty nine.
THE Conventions of a number of the States, having at the time of their adopting the Constitution, expressed a desire, in order to prevent misconstruction or abuse of its powers, that further declaratory and restrictive clauses should be added: And as extending the ground of public confidence in the Government, will best ensure the beneficent ends of its institution.