Supreme Court Justice Refuses to Block Contraceptive Mandate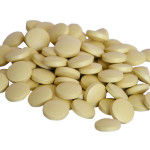 Supreme Court Justice Sonia Sotomayor was already back to work on the day after Christmas. In fact, she made headlines when she denied an emergency request to block the Affordable Care Act's "contraceptive mandate," which will require qualifying health insurance plans to provide coverage for contraceptives and "morning after" pills.
As we have previously discussed on this Constitutional Law Blog, there are more than 30 ongoing lawsuits challenging the constitutionality of the contraceptive mandate on religious grounds. In case before Sotomayor, two closely held for-profit corporations, Hobby Lobby Stores, Inc. (Hobby Lobby) and Mardel, Inc. (Mardel), argue that they will be required, contrary to their owners' religious beliefs, to provide insurance coverage for certain drugs and devices that they believe can cause abortions.
While many have been successful in securing injunctions, the Tenth Circuit had previously denied their request for declaratory and injunctive relief under the Free Exercise Clause of the First Amendment and the Religious Freedom Restoration Act of 1993 (RFRA). In the latest ruling, Sotomayor denied their application for an injunction pending appellate review.
It is important to highlight that Sotomayor ruled on the injunction request in her capacity as Circuit Justice for the Tenth Circuit. Thus, she was not writing for the other members of the U.S. Supreme Court. As part of the federal court system, one Supreme Court justice is appointed to oversee each of the 11 U.S. Circuit Courts of Appeals and serve as its "Chief Justice." They are often called on to rule on emergency motions when it is impractical to convene a full federal appellate panel.
In her opinion, Sotomayor noted that a Circuit Justice may issue an injunction only when it is "[n]ecessary or appropriate in aid of our jurisdiction" and "the legal rights at issue are indisputably clear." In this case, she found that Hobby Lobby and Mardel "do not satisfy the demanding standard for the extraordinary relief they seek."
In finding that the legal rights are not "indisputably clear," Sotomayor expressly noted that the Supreme Court has not previously addressed similar RFRA or free exercise claims brought by closely held for-profit corporations and their controlling shareholders alleging that the mandatory provision of certain employee benefits substantially burdens their exercise of religion. She further noted that the lower courts are actually split on such issues.
Finally, Sotomayor held that Hobby Lobby and Mardel failed to show that an injunction was "necessary or appropriate to aid the court's jurisdiction," noting that the companies may continue their challenge to the regulations in the lower courts and, if necessary, file a petition for a writ of certiorari with the Supreme Court.
However, despite the ruling from the U.S. Supreme Court justice, the owners are the companies seem undeterred. According to reports, they are still refusing to comply with the contraception mandate. It appears that this case, or another one like it, will likely appear before the full Supreme Court.
The Amendments
Establishment ClauseFree Exercise Clause
Freedom of Speech
Freedoms of Press
Freedom of Assembly, and Petitition

Unreasonable Searches and Seizures

Due Process
Eminent Domain
Rights of Criminal Defendants
Preamble to the Bill of Rights
Congress of the United States begun and held at the City of New-York, on Wednesday the fourth of March, one thousand seven hundred and eighty nine.
THE Conventions of a number of the States, having at the time of their adopting the Constitution, expressed a desire, in order to prevent misconstruction or abuse of its powers, that further declaratory and restrictive clauses should be added: And as extending the ground of public confidence in the Government, will best ensure the beneficent ends of its institution.