Supreme Court Reconsiders the Right to Remain Silent: Salinas v. Texas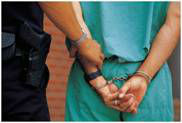 The right to remain silent, first solidified in Miranda v. Arizona, is one of the bedrock principles of our criminal justice system. However, the extent of its protections may be changing.
The U.S. Supreme Court recently heard oral arguments in Salinas v. Texas. The case addressed the significance of a defendant exercising his right to remain silent prior to arrest, specifically whether it can be used as evidence against him in a subsequent criminal trial.
The Facts of the Case
In 1992, the investigation of a double homicide led Houston police to Genovevo Salinas. He voluntarily agreed to accompany officers to the police station for questioning. For approximately one hour, Salinas answered all of the questions posed by police. He was not placed under arrest or read his Miranda rights. However, when asked whether shotgun shells found at the murder scene would match a shotgun found at his home, Salinas remained silent. According to the officer question Salinas, he also demonstrated signs of deception.
After ballistics testing confirmed the shells were a match, Salinas was charged with murder. After evading capture for 15 years, Salinas stood trial, and the prosecution introduced evidence of his silence regarding the gun casings. The trial court allowed the evidence over the objection of Salinas' defense attorney. Salinas was subsequently convicted and sentenced to 20 years in prison.
The Issues Before the Court
Miranda v. Arizona, the right to remain silent prevents the prosecution from commenting on a defendant's failure to take the witness stand or refusal to answer questions once in police custody. The specific question presented in
Salinas
is whether or under what circumstances the
Fifth Amendment's Self-Incrimination Clause
protects a defendant's refusal to answer law enforcement questioning
before
he has been arrested or read his
Miranda
rights.
In its decision affirming that the Fifth Amendment does not protect prearrest silence, a divided Texas Court of Criminal Appeals acknowledged a "conspicuous split and lack of guidance from the Supreme Court." Thus, the decision should provide much needed clarity to courts, law enforcement and defendants on an important constitutional issue.
The Amendments
Establishment ClauseFree Exercise Clause
Freedom of Speech
Freedoms of Press
Freedom of Assembly, and Petitition

Unreasonable Searches and Seizures

Due Process
Eminent Domain
Rights of Criminal Defendants
Preamble to the Bill of Rights
Congress of the United States begun and held at the City of New-York, on Wednesday the fourth of March, one thousand seven hundred and eighty nine.
THE Conventions of a number of the States, having at the time of their adopting the Constitution, expressed a desire, in order to prevent misconstruction or abuse of its powers, that further declaratory and restrictive clauses should be added: And as extending the ground of public confidence in the Government, will best ensure the beneficent ends of its institution.