Can Congress Place Ideological Conditions on Grant Funds? U.S. Agency for International Development v. Alliance for Open Society, International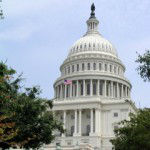 The U.S. Supreme Court recently considered whether the government could require grant recipients to share its viewpoint as a condition for receiving federal funds. As expected, the justices' inquiry focused on where to draw the line for First Amendment protection.
The Facts of the Case
The case revolves around the United States Leadership Against HIV/ AIDS, Tuberculosis, and Malaria Act of 2003, 22 U.S.C. 7631(f). Under the statute, non-governmental organizations (NGOs) receiving federal funding must satisfy a number of conditions. One requires an organization to have a policy explicitly opposing prostitution and sex trafficking in order to receive federal funding to provide HIV and AIDS programs overseas.
Several NGOs, including The Alliance for Open Society International, Inc., Pathfinder International, Global Health Council, and InterAction, filed suit against the Agency for International Development and the other agencies tasked with enforcing the Act. They alleged that the funding provisions are unconstitutional, specifically arguing that they violate the First Amendment by forcing the NGOs to adopt the viewpoint advocated by the U.S. government. The Second Circuit Court of Appeals agreed with the lower court that the Act's broad provisions ran afoul of First Amendment protections, specifically noting that the prostitution policy mandate was not directly related to the program's core mission
The Issue before the Court
Simply put, the Court must decide whether the law violates the First Amendment. However, the larger question is what types of funding conditions are permissible and what types will offend free speech rights?
During oral arguments, Deputy U.S. Solicitor General Sri Srinivasan argued that organizations that share the government's positions are better equipped to administer its programs. Several justices seemed inclined to agree, and the attorney for the NGOs even consented that the government can control speech when it directly relates to funding recipients' work under the program. However, the consensus ended when they tried to determine where the line is.
"There have to be some limitations on what type of loyalty oath you can require them to sign," said Chief Justice John G. Roberts Jr.
The Amendments
Establishment ClauseFree Exercise Clause
Freedom of Speech
Freedoms of Press
Freedom of Assembly, and Petitition

Unreasonable Searches and Seizures

Due Process
Eminent Domain
Rights of Criminal Defendants
Preamble to the Bill of Rights
Congress of the United States begun and held at the City of New-York, on Wednesday the fourth of March, one thousand seven hundred and eighty nine.
THE Conventions of a number of the States, having at the time of their adopting the Constitution, expressed a desire, in order to prevent misconstruction or abuse of its powers, that further declaratory and restrictive clauses should be added: And as extending the ground of public confidence in the Government, will best ensure the beneficent ends of its institution.