Fisher v. University of Texas: Affirmative Action Lives to See Another Day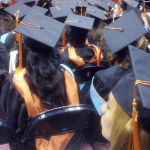 While many of the Supreme Court's blockbuster cases of the term failed to disappoint, Fisher v. University of Texas may be an exception.
When the justices agreed to consider the case, many speculated that the Court would reconsider the precedent established in Grutter v. Bolinger. In the 2003 decision, the Court held that the narrowly tailored use of race in admissions decisions to further a compelling interest in obtaining the educational benefits that flow from a diverse student body did not violate the Equal Protection Clause.
While the makeup of the Supreme Court has shifted significantly since Grutter was decided, the decision of the Court did not. By a vote of 7-1 (Justice Elena Kagan recused), the majority confirmed that "obtaining the educational benefits of 'student body diversity is a compelling state interest that can justify the use of race in university admissions.'"
The decision also remanded the case back to the Fifth Circuit Court of Appeals for "failing to hold the university to the demanding burden of strict scrutiny." The Court faulted the lower court's analysis, which stated that it would "presume the University acted in good faith."
According to the Court, the narrow tailoring aspect of strict scrutiny analysis dictates that a court must "examine with care, and not defer to a university's 'serious, good faith consideration of workable race-neutral alternatives.'"
As further explained by Justice Kennedy, "Strict scrutiny imposes on the university the ultimate burden of demonstrating, before turning to racial classifications, that available, workable race-neutral alternatives do not suffice."
In explaining the legal framework to be applied by the Fifth Circuit, the majority was careful to emphasize that it was not creating a new standard but rather clarifying the precedent established by Grutter and Regents of the University of California v. Bakke. It will now be up to the Fifth Circuit to determine how the holding will work in the real world.
The Amendments
Establishment ClauseFree Exercise Clause
Freedom of Speech
Freedoms of Press
Freedom of Assembly, and Petitition

Unreasonable Searches and Seizures

Due Process
Eminent Domain
Rights of Criminal Defendants
Preamble to the Bill of Rights
Congress of the United States begun and held at the City of New-York, on Wednesday the fourth of March, one thousand seven hundred and eighty nine.
THE Conventions of a number of the States, having at the time of their adopting the Constitution, expressed a desire, in order to prevent misconstruction or abuse of its powers, that further declaratory and restrictive clauses should be added: And as extending the ground of public confidence in the Government, will best ensure the beneficent ends of its institution.