Batson v. Kentucky: When Can Jurors Be Excluded?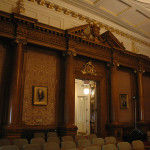 The Supreme Court's seminal decision in Batson v. Kentucky prohibits racial discrimination when selecting a jury. Over 25 years later, lower courts are currently considering whether the same Equal Rights protections should be extended to homosexual jurors purposely excluded through use of peremptory challenges, which do not require a reason or explanation.
The Facts of the Case
During the criminal trial of a black man in a Kentucky state court, the prosecutor used his peremptory challenges to strike all four black persons on the venire, and a jury composed only of white persons was selected. Defense counsel moved to discharge the jury on the ground that the prosecutor's removal of the black jurors violated the defendant's rights under the Sixth and Fourteenth Amendments to a jury drawn from a cross-section of the community, and under the Fourteenth Amendment to equal protection of the laws. The trial judge denied the motion, and the jury ultimately convicted the defendant.
The Court's Decision
The Court concluded that a defendant's right to equal protection is violated when members of his race have been purposefully excluded from a jury. Writing for the majority, Justice Lewis Powell explained that although a prosecutor ordinarily is entitled to exercise peremptory challenges for any reason, as long as that reason is related to his view concerning the outcome of the case to be tried, the Equal Protection Clause forbids the prosecutor to challenge potential jurors solely on account of their race or on the assumption that black jurors will be unable impartially to consider a case against a black defendant.
Powell also addressed the larger implications of such discrimination. "The harm from discriminatory jury selection extends beyond that inflicted on the defendant and the excluded juror to touch the entire community. Selection procedures that purposefully exclude black persons from juries undermine public confidence in the fairness of our system of justice," he wrote.
The current case, which is pending before the United States Court of Appeals for the Ninth Circuit, relies on similar reasoning. Supporters of extending Batson to include sexual orientation cite the constitutional guarantee of equal protection as well as perpetuation of discrimination against lesbians and gay men.
The Amendments
Establishment ClauseFree Exercise Clause
Freedom of Speech
Freedoms of Press
Freedom of Assembly, and Petitition

Unreasonable Searches and Seizures

Due Process
Eminent Domain
Rights of Criminal Defendants
Preamble to the Bill of Rights
Congress of the United States begun and held at the City of New-York, on Wednesday the fourth of March, one thousand seven hundred and eighty nine.
THE Conventions of a number of the States, having at the time of their adopting the Constitution, expressed a desire, in order to prevent misconstruction or abuse of its powers, that further declaratory and restrictive clauses should be added: And as extending the ground of public confidence in the Government, will best ensure the beneficent ends of its institution.