Supreme Court to Consider Inmates' Rights to Grow Facial Hair Under RLUIPA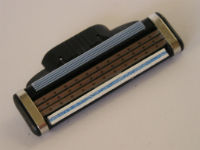 Religion continues to dominate the U.S. Supreme Court docket. Earlier this month, the justices agreed to consider whether the Arkansas Department of Correction's "no beard" policy violates the Religious Land Use and Institutionalized Persons Act of 2000 (RLUIPA).
While the Court declined to address the larger First Amendment issues, RLUIPA requires much of the same analysis. RLUIPA specifically prohibits the government from imposing a substantial burden on the religious exercise of a person residing in or confined to an institution, unless the government can show it is "in furtherance of a compelling governmental interest" and "is the least restrictive means of furthering that compelling governmental interest."
There is currently a circuit split as to the proper interpretation of RLUIPA's compelling interest standard as it applies to prison regulations. In Holt v. Hobbs. Gregory H. Holt, who is currently serving a life sentence in an Arkansas prison, argues that the state's prohibition of facial hair longer than a quarter-inch interferes with his ability to practice his Muslim faith.
In his brief, Holt specifically argues that the Arkansas Department of Correction's grooming policy is not the least restrictive means of furthering the interest of maintaining prison security, specifically noting that prisons in other jurisdictions have been able to meet their security needs while allowing inmates to maintain facial hair. Holt also points out that other courts have struck down such "no beard" policies for violating RLUIPA.
In response, prison officials maintain that the policy is needed to maintain order and security. They highlight that contraband items, such as weapons and cellphone SIM cards, can be smuggled into facilities in relatively short beards. They further argue that prisons should not be tasked with the duty of monitoring the length of prisoners' facial hair.
This case will be interesting to watch, as the Supreme Court has never before considered whether the failure to make a religious exemption to a prison grooming policy violates RLUIPA and, quite possibly, the First Amendment.
The Amendments
Establishment ClauseFree Exercise Clause
Freedom of Speech
Freedoms of Press
Freedom of Assembly, and Petitition

Unreasonable Searches and Seizures

Due Process
Eminent Domain
Rights of Criminal Defendants
Preamble to the Bill of Rights
Congress of the United States begun and held at the City of New-York, on Wednesday the fourth of March, one thousand seven hundred and eighty nine.
THE Conventions of a number of the States, having at the time of their adopting the Constitution, expressed a desire, in order to prevent misconstruction or abuse of its powers, that further declaratory and restrictive clauses should be added: And as extending the ground of public confidence in the Government, will best ensure the beneficent ends of its institution.