Supreme Court Upholds Ban on Affirmative Action in Public Universities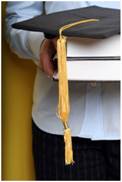 The U.S. Supreme Court recently announced its 6-2 ruling affirming Michigan's ban on affirmative action in public colleges in the case of Schuette v. Coalition to Defend Affirmative Action.
The case involved a challenge to an amendment to the Michigan Constitution, approved by voters in 2006, that banned racial preferences in public universities in the state. The Supreme Court ruled in June of 2013 in Fisher v. University of Texas at Austin, et al, that the use of race in the admissions policies of public colleges is constitutional in states that choose to use them.
Justice Anthony Kennedy wrote the majority opinion in Schuette and stated that the decision was not about the constitutionality of affirmative action policies, nor how to resolve the debt about racial preferences. Rather, the decision is about who may resolve it. Justice Kennedy stated that there is no authority for setting aside Michigan's laws that reserved the decision to the voters.
In discussing the right of the voters to decide the issue of using affirmative action, Justice Kennedy stated:
…the question here is not how to address or prevent injury caused on account of race but whether voters may determine whether a policy of race-based preferences should be continued. By approving Proposal 2 and thereby adding § 26 to their State Constitution, Michigan voters exercised their privilege to enact laws as a basic exercise of their democratic power, bypassing public officials they deemed not responsive to their concerns about a policy of granting race-based preferences.
Concurring opinions were written by Chief Justice John G. Roberts Jr., Justice Stephen G. Breyer and Justice Antonin Scalia (which Justice Clarence Thomas joined Scalia's opinion). Justice Elena Kagan was recused because she worked on the case during her time as Solicitor General.
Justices Sonia Sotomayor wrote a dissent, joined by Justice Ruth Bader Ginsburg, detailing the history of civil rights struggles.
The Schuette ruling overturns a U.S Court of Appeals for the Sixth Circuit opinion which held that Proposition 2 violated the U.S. Constitution's Equal Protection Clause. In that case, the Sixth Circuit reasoned that the proposition was invalid because it restructured the state's political process.
The Amendments
Establishment ClauseFree Exercise Clause
Freedom of Speech
Freedoms of Press
Freedom of Assembly, and Petitition

Unreasonable Searches and Seizures

Due Process
Eminent Domain
Rights of Criminal Defendants
Preamble to the Bill of Rights
Congress of the United States begun and held at the City of New-York, on Wednesday the fourth of March, one thousand seven hundred and eighty nine.
THE Conventions of a number of the States, having at the time of their adopting the Constitution, expressed a desire, in order to prevent misconstruction or abuse of its powers, that further declaratory and restrictive clauses should be added: And as extending the ground of public confidence in the Government, will best ensure the beneficent ends of its institution.