Fixed IQ Score Cannot be Sole Measure of Incapacity to be Executed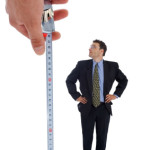 A divided Supreme Court has withdrawn some of the discretion it gave to the states to determine when an individual convicted of murder is too intellectually incapacitated to be executed. The five to four majority held that states cannot use a fixed IQ score as the measure for incapacity to be executed.
Facts
Freddie Lee Hall was sentenced to die in Florida for abducting a pregnant housewife from a store parking lot, sexually assaulting her, and finally killing her. Afterward, Hall and his accomplice robbed a convenience store, and shot and killed a deputy sheriff who responded.
History
Hall asked a Florida state court to vacate his death sentence. He presented evidence that included an IQ test score of 71, which under Florida law made him eligible to be executed. The court denied his motion, determining that a Florida statute mandated that he show an IQ score of 70 or below before being permitted to present any additional intellectual disability evidence. The State Supreme Court rejected Hall's appeal, finding the State's 70-point threshold constitutional.
Decision
Justice Kennedy wrote the opinion for the majority and was joined in the opinion by Justices Stephen G. Breyer, Ruth Bader Ginsburg, Elena Kagan, and Sonia Sotomayor. The Court reasoned that Florida's strict rule of preventing further investigation of an individual's intellectual disability if they have an IQ above 70 creates an "unacceptable risk that persons with intellectual disability will be executed, and thus is unconstitutional."
The main opinion relied heavily upon medical learning about the nature of intellectual disability and its skepticism about the reliability of test scoring to determine the eligibility of an individual to be executed. The Court's holding did not prohibit the use of IQ test scores as part of the analysis in determining an individual's intellectual abilities to qualify for the death sentence, but it urged states to go beyond test scores to determine capacity. "Intellectual incapacity," the high Court said, "is a condition, not a number."
Dissent
Justice Samuel A. Alito, Jr., wrote the dissent, joined by Chief Justice John G. Roberts, Jr., and Justices Antonin Scalia and Clarence Thomas. The dissent said the majority had given the issue of determining eligibility to be executed to the practice of psychiatric medicine.
The Amendments
Establishment ClauseFree Exercise Clause
Freedom of Speech
Freedoms of Press
Freedom of Assembly, and Petitition

Unreasonable Searches and Seizures

Due Process
Eminent Domain
Rights of Criminal Defendants
Preamble to the Bill of Rights
Congress of the United States begun and held at the City of New-York, on Wednesday the fourth of March, one thousand seven hundred and eighty nine.
THE Conventions of a number of the States, having at the time of their adopting the Constitution, expressed a desire, in order to prevent misconstruction or abuse of its powers, that further declaratory and restrictive clauses should be added: And as extending the ground of public confidence in the Government, will best ensure the beneficent ends of its institution.