SOX Conviction for Violating Sarbanes-Oxley Act Overturned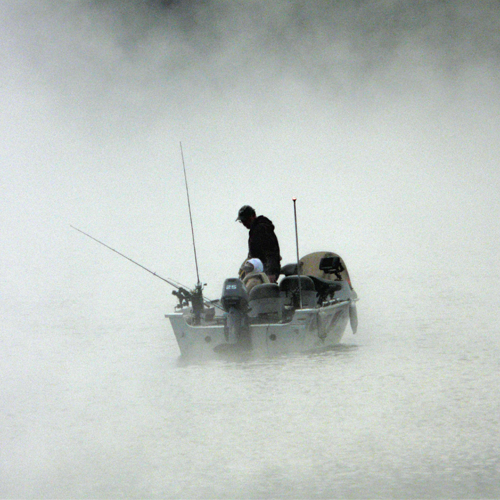 In Yates v. United States, the U.S. Supreme Court recently held that a Florida fisherman did not violate the Sarbanes-Oxley Act's anti-shredding provision when he tossed undersize fish overboard in order avoid a fine from wildlife officials.
Much like its decision last year in Bond v. United States, the Court appears to be sending a message about over prosecution in regards to violating the Sarbanes-Oxley Act.
The Facts of the Case
On August 23, 2007, John Yates was commercial fishing off of Florida's Gulf Coast the Florida Fish and Wildlife Conservation Commission (FWC) boarded his boat to perform an inspection. Upon measuring Yates's red grouper harvest to determine whether the fish met the minimum legal length 20 inches, the FWC officer found that 72 were too short and issued a citation.
Prior to returning to port, Yates allegedly instructed his crew to throw undersized fish overboard because when they were re-measured four days later, only 69 fish were less than 20 inches. As a result of the incident, Yates was charged with violating the Sarbanes-Oxley Act. The statute's "anti-shredding" provision makes it a crime for anyone who "knowingly alters, destroys, mutilates, conceals, covers up, falsifies, or makes a false entry in any record, document, or tangible object" with the intent to impede or obstruct an investigation.
In his defense, Yates maintained that Sarbanes-Oxley is "a records-keeping statute aimed solely at destruction of records and documents" and, therefore, should not apply to the destruction of grouper. The Eleventh Circuit Court of Appeals rejected the prosecutorial overreach argument and upheld the conviction.

The Court's Decision
Justice Ruth Bader Ginsburg authored the majority opinion and was joined by Chief Justice John Roberts Jr. and Justices Stephen Breyer and Sonia Sotomayor. The justices concluded that the anti-shredding provision could not be applied to Yates' conduct, rejecting the government's argument that the statute generally prohibited the spoliation of evidence and broadly included all physical items that might be relevant to any matter under federal investigation.
The majority specifically concluded that the term "tangible object" is "better read to cover only objects one can use to record or preserve information, not all objects in the physical world." In her opinion, Justice Ginsberg noted that the legislative intent behind the Sarbanes-Oxley Act "tugs strongly in favor of a narrow reading." She added, "In law as in life … the same words, placed in different contexts, sometimes mean different things."
In his concurrence, Justice Samuel Alito Jr. interpreted the statute more narrowly. Unlike the majority, he concluded that "tangible object" should refer exclusively to documents. "It would cut [the section] loose from its financial-fraud mooring to hold that it encompasses any and all objects, whatever their size or significance, destroyed with obstructive intent," he wrote.
In her dissent, Justice Elena Kagan acknowledged that the provision at issue is "a bad law—too broad and undifferentiated, with too-high maximum penalties, which give prosecutors too much leverage and sentencers too much discretion … However, she wrote that it was the Court's job to apply the law, not to rewrite it. Antonin Scalia, Anthony Kennedy and Clarence Thomas joined her opinion.
The Amendments
Establishment ClauseFree Exercise Clause
Freedom of Speech
Freedoms of Press
Freedom of Assembly, and Petitition

Unreasonable Searches and Seizures

Due Process
Eminent Domain
Rights of Criminal Defendants
Preamble to the Bill of Rights
Congress of the United States begun and held at the City of New-York, on Wednesday the fourth of March, one thousand seven hundred and eighty nine.
THE Conventions of a number of the States, having at the time of their adopting the Constitution, expressed a desire, in order to prevent misconstruction or abuse of its powers, that further declaratory and restrictive clauses should be added: And as extending the ground of public confidence in the Government, will best ensure the beneficent ends of its institution.