San Francisco v. Sheehan: Law Enforcement and the Mentally Disabled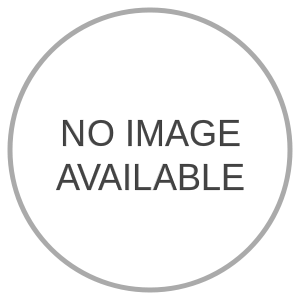 Amidst growing distrust of police officers, the U.S. Supreme Court recently addressed the use of force when attempting to subdue a mentally disabled person in San Francisco v. Sheehan
The Court's narrow decision held that two San Francisco police officers were entitled to qualified immunity from a suit alleging excessive force, but failed to address the larger Fourth Amendment questions raised in the case.
The Facts of the Case

Teresa Sheehan lived in a group home for individuals with mental illness. After Sheehan began acting erratically and threatened to kill her social worker, the City and County of San Francisco (San Francisco) dispatched police officers to help escort Sheehan to a treatment facility. When the officers first entered Sheehan's room, she threatened to kill them with a knife. They retreated and closed the door. Concerned about what Sheehan might do behind the closed door, and without considering if they could accommodate her disability, the officers reentered her room. After pepper spray proved ineffective in subduing Sheehan, who was still wielding the knife, the officers shot her several times. Sheehan later filed suit, alleging that the officers violated Title II of the Americans with Disabilities Act of 1990 (ADA) by arresting her without accommodating her disability. She also sued the officers in their personal capacities under 42 U. S. C. §1983, claiming that they violated her Fourth Amendment rights.
After the district court dismissed the suit, Sheehan appealed. The Ninth Circuit Court of Appeals held that the ADA applied and that a jury must decide whether San Francisco should have accommodated Sheehan. The court also held that the officers are not entitled to qualified immunity because it is clearly established that, absent an objective need for immediate entry, officers cannot forcibly enter the home of an armed, mentally ill person who has been acting irrationally and has threatened anyone who enters.

Qualified Immunity Under Section 1983

Public officials are immune from suit under 42 U. S. C. §1983 unless they have "violated a statutory or constitutional right that was clearly established at the time of the challenged conduct." As established in Ashcroft v. al-Kidd, 563 U. S. ___, ___ (2011), "An officer cannot be said to have violated a clearly established right unless the right's contours were sufficiently definite that any reasonable official in [his] shoes would have under stood that he was violating it, meaning that existing precedent . . . placed the statutory or constitutional question beyond debate" (internal citations omitted). The Section 1983 immunity standard is intended to provide government officials with "breathing room" to make "reasonable but mistaken judgments" by "protect[ing] all but the plainly incompetent or those who knowingly violate the law."

The Supreme Court's Decision
By a vote of 6-2, the Court held that the officers are entitled to qualified immunity because they did not violate any clearly established Fourth Amendment rights. As explained by Justice Samuel Alito:
The officers did not violate the Fourth Amendment when they opened Sheehan's door the first time, and there is no doubt that they could have opened her door the second time without violating her rights had Sheehan not been disabled. Their use of force was also reasonable. The only question therefore is whether they violated the Fourth Amendment when they decided to reopen Sheehan's door rather than attempt to accommodate her disability. Because any such Fourth Amendment right, even assuming it exists, was not clearly established, Reynolds and Holder are entitled to qualified immunity.
In reaching this decision, the Court elected to only address whether the officers' failure to accommodate Sheehan's illness violated clearly established law. It did not consider the broader constitutional question of whether the Fourth Amendment requires law enforcement officers to take special precautionary steps to accommodate the mental disability of a person whom they are attempting to subdue.
The Amendments
Establishment ClauseFree Exercise Clause
Freedom of Speech
Freedoms of Press
Freedom of Assembly, and Petitition

Unreasonable Searches and Seizures

Due Process
Eminent Domain
Rights of Criminal Defendants
Preamble to the Bill of Rights
Congress of the United States begun and held at the City of New-York, on Wednesday the fourth of March, one thousand seven hundred and eighty nine.
THE Conventions of a number of the States, having at the time of their adopting the Constitution, expressed a desire, in order to prevent misconstruction or abuse of its powers, that further declaratory and restrictive clauses should be added: And as extending the ground of public confidence in the Government, will best ensure the beneficent ends of its institution.