Marsh v. Chambers: The Establishment of Religion
Historical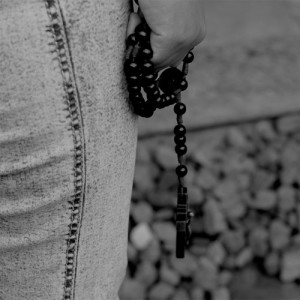 In Marsh v. Chambers, 463 U.S. 783 (1983), the U.S. Supreme Court addressed the Establishment Clause of the First Amendment.
By a vote of 6-3, the majority in Marsh v. Chambers held that the Nebraska Legislature's practice of opening each legislative day with a prayer by a State-paid chaplain did not offend the Constitution.
The Facts of Marsh v. Chambers
The Nebraska Legislature started each of its sessions with a prayer offered by a chaplain who was chosen biennially by the Executive Board of the Legislative Council and paid using public funds. Ernest Chambers, a member of the Nebraska Legislature and a taxpayer of Nebraska filed suit, alleging that the Nebraska Legislature's chaplaincy practice violates the Establishment Clause of the First Amendment.
The Majority Decision
Chief Justice Warren Burger authored the majority opinion, which was joined by Justices Byron White, Harry Blackmun, Lewis F. Powell, Jr., William Rehnquist, and Sandra Day O'Connor.
In reaching its decision, the majority abandoned the three-part analysis set forth in Lemon v. Kurtzman, which had previously been applied to cases involving the Establishment Clause. Instead, the majority rested its decision on the long-standing tradition of legislative prayer. As Chief Justice Warren explained:
In light of the unambiguous and unbroken history of more than 200 years, there can be no doubt that the practice of opening legislative sessions with prayer has become part of the fabric of our society. To invoke Divine guidance on a public body entrusted with making the laws is not, in these circumstances, an "establishment" of religion or a step toward establishment; it is simply a tolerable acknowledgment of beliefs widely held among the people of this country.
The Dissent
Justice William J. Brennan, Jr. filed a dissenting opinion, in which Justice Thurgood Marshall joined. As argued by Justice Brennan:
The Court makes no pretense of subjecting Nebraska's practice of legislative prayer to any of the formal "tests" that have traditionally structured our inquiry under the Establishment Clause. That it fails to do so is, in a sense, a good thing, for it simply confirms that the Court is carving out an exception to the Establishment Clause, rather than reshaping Establishment Clause doctrine to accommodate legislative prayer.
The Amendments
Establishment ClauseFree Exercise Clause
Freedom of Speech
Freedoms of Press
Freedom of Assembly, and Petitition

Unreasonable Searches and Seizures

Due Process
Eminent Domain
Rights of Criminal Defendants
Preamble to the Bill of Rights
Congress of the United States begun and held at the City of New-York, on Wednesday the fourth of March, one thousand seven hundred and eighty nine.
THE Conventions of a number of the States, having at the time of their adopting the Constitution, expressed a desire, in order to prevent misconstruction or abuse of its powers, that further declaratory and restrictive clauses should be added: And as extending the ground of public confidence in the Government, will best ensure the beneficent ends of its institution.