Jennings v. Stephens: Certificate of Appealability Not Required for Habeas Petitioner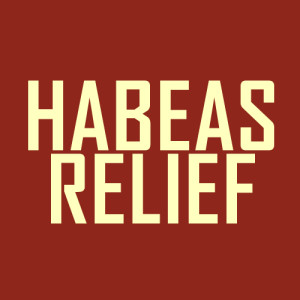 In Jennings v. Stephens, 135 S.Ct. 793 (2015), the U.S. Supreme Court addressed how to apply the Court's decision in United States v. American Railway Express Co., 265 U. S. 42 (1924) to habeas relief. In that case, the Court held that an appellee who does not take a cross-appeal may "urge in support of a decree any matter appearing before the record, although his argument may involve an attack upon the reasoning of the lower court." However, an appellee who does not cross-appeal may not "attack the decree with a view either to enlarging his own rights thereunder or of lessening the rights of his adversary." In Jennings, the majority ultimately concluded that the doctrine applies similarly to habeas appellees.

Jennings v. Stephens: Certificate of Appealability Not Required for Habeas Petitioner The Facts of Jennings v. Stephens
Robert Mitchell Jennings was sentenced to death for capital murder. He applied for federal habeas corpus relief on three theories of ineffective assistance of counsel. Jennings argued that his trial counsel was ineffective for failing to present evidence of his disadvantaged background, as well as evidence of his organic brain damage and low intelligence. In support, Jennings cited the Court's decision in Wiggins v. Smith, 539 U. S. 510 (2003), as establishing constitutional ineffectiveness when counsel fails to investigate or to introduce substantial mitigating evidence in a sentencing proceeding. Jennings also argued that his counsel was constitutionally ineffective for stating that he could not "quarrel with" a death sentence. Relying on Smith v. Spisak, 558 U. S. 139 (2010), Jennings maintained that the remark expressed resignation to—even the propriety of—a death sentence in violation of his constitutional rights under the Sixth Amendment.
Jennings prevailed on the two Wiggins theories. The State appealed, and Jennings defended his writ on all three theories. The Fifth Circuit reversed the grant of habeas corpus under the two Wiggins theories and rendered judgment for the State. It further held that it lacked jurisdiction over Jennings' Spisak theory because raising this argument required taking a cross-appeal. The Fifth Circuit noted that Jennings failed to file a timely notice of appeal, and failed to obtain a certificate of appealability as required by 28 U. S. C. §2253(c), which provides that "[u]nless a circuit justice or judge issues a certificate of appealability, an appeal may not be taken to the court of appeals from . . . the final order in a habeas corpus proceeding."
The issue before the Supreme Court was whether Jennings was permitted to pursue the theory that the District Court had rejected without taking a cross-appeal or obtaining a certificate of appealability.

The Majority Decision on Jennings v. Stephens
By a vote of 6-3, the Court held that Jennings was not required to file a notice of cross- appeal and seek a certificate of appealability to pursue his Spisak theory. Justice Antonin Scalia wrote for the majority, and was joined by Chief Justice John Roberts and Justices Ginsburg, Breyer, Sotomayor, and Kagan.
According to the majority, Jennings, as an appellee who did not cross-appeal, was entitled to "urge" his Spisak theory unless doing so would enlarge his rights or lessen the State's rights under the District Court's judgment. As further explained by Justice Scalia,
Jennings' rights under the judgment were release, retrial, or commutation within a fixed time, at the State's option, and his Spisak claim, if accepted, would give him no more. The State's rights under the judgment were to retain Jennings in custody pending retrial or to commute his sentence; the Spisak claim, if accepted, would not further encumber the State.
The Dissent of Jennings v. Stephens
Justice Clarence Thomas authored a dissent, which was joined by Justices Anthony Kennedy and Samuel Alito. The dissenters argued that Jennings' argument constituted a cross-appeal because it altered the grounds on which he could obtain relief. In his opinion, Justice Thomas criticized the majority holding, arguing that it "ignores the unique context of habeas."
The Amendments
Establishment ClauseFree Exercise Clause
Freedom of Speech
Freedoms of Press
Freedom of Assembly, and Petitition

Unreasonable Searches and Seizures

Due Process
Eminent Domain
Rights of Criminal Defendants
Preamble to the Bill of Rights
Congress of the United States begun and held at the City of New-York, on Wednesday the fourth of March, one thousand seven hundred and eighty nine.
THE Conventions of a number of the States, having at the time of their adopting the Constitution, expressed a desire, in order to prevent misconstruction or abuse of its powers, that further declaratory and restrictive clauses should be added: And as extending the ground of public confidence in the Government, will best ensure the beneficent ends of its institution.