Luis v. United States: Frozen Assets and the Sixth Amendment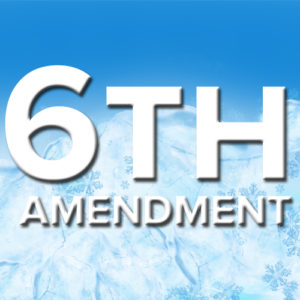 In Luis v. United States, 136 U.S. 1083 (2016), the U.S. Supreme Court held that the pretrial freeze of a criminal defendant's legitimate, untainted assets violates the Sixth Amendment right to counsel of choice. While the significant constitutional issue divided the eight-member Court, the justices were able to reach a plurality.
The Facts of Luis v. United States
Luis v. the United States Under federal law, courts may freeze before trial certain assets belonging to a defendant accused of violations of federal health care or banking laws. Those assets include (1) property "obtained as a result of" the crime, (2) property "traceable" to the crime, and (3), as relevant here, other "property of equivalent value."
In this case, federal government charged Luis with fraudulently obtaining nearly $45 million through an elaborate health care fraud scheme. In order to preserve the $2 million remaining in Luis' possession for payment of restitution and other criminal penalties, prosecutors obtained a pretrial order prohibiting Luis from dissipating her assets, including assets unrelated to her alleged crimes. Though the District Court recognized that the order might prevent Luis from obtaining counsel of her choice, it held that the Sixth Amendment right to counsel did not give her the right to use her own untainted funds for that purpose. After the Eleventh Circuit affirmed, Luis appealed to the Supreme Court.
The Court's Decision on  Luis v. United States
The case was decided by a vote of 5-3 and resulted in four different opinions. Justice Stephen Breyer authored the plurality opinion, in which Chief Justice John Roberts and Justices Ruth Bader Ginsburg and Sonia Sotomayor. Justice Clarence Thomas agreed with the Court's ruling, but for different reasons.
In his opinion, Justice Breyer balanced the defendant's right to counsel against the government's interest in recovering money. "On the one side is a fundamental Sixth Amendment right to assistance of counsel. On the other side is the Government's interest in securing its punishment of choice, as well as the victim's interest in securing restitution. These latter interests are important, but— compared to the right to counsel—they seem to lie somewhat further from the heart of a fair, effective criminal justice system," he wrote.
Justice Breyer also drew a line between a criminal defendant's tainted funds and innocent funds, concluding that "a robber's loot, a drug seller's cocaine, a burglar's tools, or other property associated with the planning, implementing, or concealing of a crime" could be seized, but funds unconnected to the crime could not. "The distinction that we have discussed is thus an important one, not a technicality," Justice Breyer noted. "It is the difference between what is yours and what is mine."
The Dissent of  Luis v. United States
Justice Anthony Kennedy filed a dissenting opinion, in which Justice Samuel Alito joined. Justice Elena Kagan filed a dissenting opinion.
Justices Kennedy and Alito argued that the plurality holding conflicts with the Court's prior decisions in Caplin & Drysdale v. United States and United States v. Monsanto, which "make clear that a defendant has no Sixth Amendment right to spend forfeitable assets (or assets that will be forfeitable) on an attorney."
Justice Kennedy further argued that the plurality decision rewards defendants for spending their ill-gotten gains first, writing:
Money, after all, is fungible. There is no difference between a defendant who has preserved his or her own assets by spending stolen money and a defendant who has spent his or her own assets and preserved stolen cash instead. Yet the plurality and concurrence—for different reasons—find in the Sixth Amendment the rule that greater protection is given to the defendant who, by spending, laundering, exporting, or concealing stolen money first, preserves his or her remaining funds for use on an attorney.
In her dissent, Justice Kagan directly attacks the Court's decision in Monsanto, which held that federal courts may "enter a pretrial order freezing assets in a defendant's possession, even where the defendant seeks to use those assets to pay an attorney."
Characterizing Monsanto as "troubling decision," Justice Kagan argues that while it is one thing to hold that a convicted felon has no Sixth Amendment right to pay his lawyer with funds adjudged forfeitable, "it is quite another thing to say that the Government may, prior to trial, freeze assets that a defendant needs to hire an attorney, based on nothing more than 'probable cause to believe that the property will ultimately be proved forfeitable.'" As Kagan further notes, prior to conviction, "the resumption of innocence still applies."
The Amendments
Establishment ClauseFree Exercise Clause
Freedom of Speech
Freedoms of Press
Freedom of Assembly, and Petitition

Unreasonable Searches and Seizures

Due Process
Eminent Domain
Rights of Criminal Defendants
Preamble to the Bill of Rights
Congress of the United States begun and held at the City of New-York, on Wednesday the fourth of March, one thousand seven hundred and eighty nine.
THE Conventions of a number of the States, having at the time of their adopting the Constitution, expressed a desire, in order to prevent misconstruction or abuse of its powers, that further declaratory and restrictive clauses should be added: And as extending the ground of public confidence in the Government, will best ensure the beneficent ends of its institution.