Ware v Hylton: Supreme Court Power to Invalidate State Laws
Historical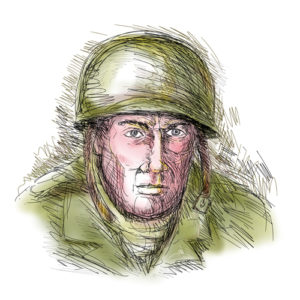 Ware v Hylton: Supreme Court Power to Invalidate State Laws
In Ware v. Hylton, 3 U.S. (3 Dall.) 199 (1796), the U.S. Supreme Court held that the federal courts are authorized to determine the constitutionality of state laws. The Court subsequently held that the Treaty of Paris took precedence over a Virginia state law.
The Facts of Ware v Hylton
The Treaty of Paris brought an end to the Revolutionary War between Britain and the United States in 1783. One of the treaty's provisions provided that creditors of both countries should "meet no lawful impediment" when recovering bona fide debts.
A resident of the State of Virginia owed a debt to a British subject. A Virginia law enacted during the War for Independence provided for the confiscation of such debts on the grounds that the the debt was owed to an alien enemy. The administrator of the British sued in a federal court to recover on the bond. The administrator argued that the Treaty of Paris ensured the collection of such debts.
The Court's Decision in Ware v Hylton
The Supreme Court struck down the Virginia law pursuant to the Constitution's Supremacy Clause, holding that federal treaties always take precedence over conflicting state laws. In so ruling, the Court first established the authority of the Court to determine the validity of state laws.
Four justices authored opinion; however, Justice James Iredell's opinion is most frequently cited. He wrote:
The treaty of peace concluded between the United States and Great Britain, in 1783, enabled British creditors to recover debts previously owing to them by American citizens, notwithstanding a payment into a state treasury, under a state law of sequestration. An individual citizen of one state cannot set up the violation of a public treaty, by the other contracting party, to avoid an obligation arising under such treaty; the power to declare a treaty void, for such cause, rests solely with the government, which may, or may not, exercise its option in the premises.
The Amendments
Establishment ClauseFree Exercise Clause
Freedom of Speech
Freedoms of Press
Freedom of Assembly, and Petitition

Unreasonable Searches and Seizures

Due Process
Eminent Domain
Rights of Criminal Defendants
Preamble to the Bill of Rights
Congress of the United States begun and held at the City of New-York, on Wednesday the fourth of March, one thousand seven hundred and eighty nine.
THE Conventions of a number of the States, having at the time of their adopting the Constitution, expressed a desire, in order to prevent misconstruction or abuse of its powers, that further declaratory and restrictive clauses should be added: And as extending the ground of public confidence in the Government, will best ensure the beneficent ends of its institution.