US v Bryant: Tribal Convictions and the Constitution's Right to Counsel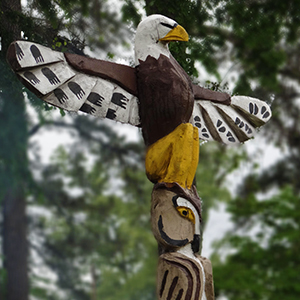 In US v Bryant 579 ___ (2016), the U.S. Supreme Court held that the inclusion of tribal-court convictions as predicate offenses under a federal domestic violence law targeting repeat offenders does not violate the Sixth Amendment's right to counsel.
The Legal Background in US v Bryant
The Sixth Amendment guarantees indigent defendants appointed counsel in any state or federal criminal proceeding in which a term of imprisonment is imposed. In Burgett v. Texas, 389 U. S. 109 (1967), the Supreme Court has held that a conviction obtained in state or federal court in violation of a defendant's Sixth Amendment right to counsel cannot be used in a subsequent proceeding "to support guilt or enhance punishment for another offense." The rational is the use of a constitutionally infirm conviction would cause "the accused in effect [to] suffe[r] anew from the [prior] deprivation of [his] Sixth Amendment right." In Nichols v. United States, 511 U. S. 738 (1994), the Court clarified that "an uncounseled misdemeanor conviction, valid under Scott because no prison term was imposed, is also valid when used to enhance punishment at a subsequent conviction."
The Facts of US v Bryant
In response to the high incidence of domestic violence against Native American women, Congress enacted a felony offense of domestic assault in Indian country by a habitual offender. The criminal statute provides that any person who "commits a domestic assault within . . . Indian country" and who has at least two prior final convictions for domestic violence rendered "in Federal, State, or Indian tribal court proceedings . . . shall be fined . . . , imprisoned for a term of not more than 5 years, or both . . . ."
Michael Bryant, Jr. has multiple tribal-court convictions for domestic assault. When convicted, Bryant was indigent and was not appointed counsel. The Sixth Amendment's right to counsel does not apply in tribal-court proceedings. The Indian Civil Rights Act of 1968 (ICRA), which governs tribal-court proceedings, provides indigent defendants with a right to appointed counsel only for sentences exceeding one year. For most of his convictions, Bryant was sentenced to terms of imprisonment not exceeding one year.
Based on domestic assaults he committed in 2011, Bryant was indicted on two counts of domestic assault by a habitual offender, in violation of §117(a). Represented in federal court by appointed counsel, he contended that the Sixth Amendment precluded use of his prior, un-counseled, tribal-court misdemeanor convictions to satisfy §117(a)'s predicate-offense element and moved to dismiss the indictment. The District Court denied the motion; Bryant pleaded guilty, reserving the right to appeal. The Ninth Circuit reversed the conviction and directed dismissal of the indictment. It concluded that Bryant's uncounseled tribal-court convictions were valid when entered because the Sixth Amendment right to counsel does not apply in tribal-court proceedings. However, it held that Bryant's tribal-court convictions could not be used as predicate convictions within §117(a)'s compass because they would have violated the Sixth Amendment had they been rendered in state or federal court.
The Court's Decision in US v Bryant
The Court held that "[b]ecause Bryant's tribal-court convictions occurred in proceedings that complied with ICRA and were therefore valid when entered, use of those convictions as predicate offenses in a §117(a) prosecution does not violate the Constitution." Justice Ruth Bader Ginsburg authored the Court's unanimous decision.
In reaching its decision, the Court highlighted that laws targeting repeat offenders are intended to punish "the last offense committed by the defendant." Consequently, they "do not change the penalty imposed for the earlier conviction."
As Justice Ginsburg further explained, "Bryant's 46-month sentence for violating [the 'habitual offender' statute] punishes his most recent acts of domestic assault, not his prior crimes prosecuted in tribal court. Bryant was denied no right to counsel in tribal court, and his Sixth Amendment right was honored in federal court."
The Amendments
Establishment ClauseFree Exercise Clause
Freedom of Speech
Freedoms of Press
Freedom of Assembly, and Petitition

Unreasonable Searches and Seizures

Due Process
Eminent Domain
Rights of Criminal Defendants
Preamble to the Bill of Rights
Congress of the United States begun and held at the City of New-York, on Wednesday the fourth of March, one thousand seven hundred and eighty nine.
THE Conventions of a number of the States, having at the time of their adopting the Constitution, expressed a desire, in order to prevent misconstruction or abuse of its powers, that further declaratory and restrictive clauses should be added: And as extending the ground of public confidence in the Government, will best ensure the beneficent ends of its institution.