Brady v Maryland: Suppression of Evidence Violates Due Process
Historical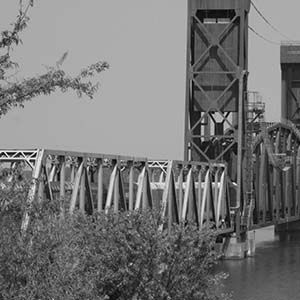 In Brady v Maryland, 373 U.S. 83 (1963), the U.S. Supreme Court held that prosecutors must fully disclose to the accused all exculpatory evidence in their possession. The Court's holding is commonly known as the "Brady Rule."
The Facts in Brady v Maryland
Brady and a companion, Boblit, were found guilty of murder in the first degree and were sentenced to death. At his trial, Brady admitted on the stand that he had participated in the crime. However, he maintained that Boblit was the one who killed the victim. In his closing statement, Brady's counsel conceded that Brady was guilty of murder in the first degree, asking only that the jury return that verdict "without capital punishment."
Before the trial, Brady's lawyer requested that the prosecution permit him to examine Boblit's extrajudicial statements. While the attorney received several statements, the prosecution withheld the one in which Boblit admitted the actual homicide. Brady did not become aware of Boblit's statement until after he had been tried, convicted, and sentenced, and his conviction affirmed.
When the evidence came to light, Brady moved for a new trial based on the newly discovered evidence that the prosecution suppressed. On appeal, the Maryland Court of Appeals held that the prosecution's suppression of the evidence denied Brady due process of law. The case was remanded for a retrial of the issue of punishment only.
The Court's Decision in Brady v Maryland
By a 7-2 vote, the Supreme Court agreed that Brady's due process rights were violated. William O. Douglass authored the majority opinion:
"We now hold that the suppression by the prosecution of evidence favorable to an accused upon request violates due process where the evidence is material either to guilt or to punishment, irrespective of the good faith or bad faith of the prosecution," Justice Douglass wrote.
On the rationale behind the majority's decision, Douglass noted that "Society wins not only when the guilty are convicted, but when criminal trials are fair; our system of the administration of justice suffers when any accused is treated unfairly."
The Court determined that Boblit's statements would not have exculpated Brady, but did, however, find that the evidence would have impacted his sentence and, therefore, upheld that Court of Appeal's decision.
Notably, the Brady decision did not expressly address when exculpatory evidence is considered to be "material." However, subsequent cases have established that evidence is "material" if "there is a reasonable probability that his conviction or sentence would have been different had these materials been disclosed."
The Amendments
Establishment ClauseFree Exercise Clause
Freedom of Speech
Freedoms of Press
Freedom of Assembly, and Petitition

Unreasonable Searches and Seizures

Due Process
Eminent Domain
Rights of Criminal Defendants
Preamble to the Bill of Rights
Congress of the United States begun and held at the City of New-York, on Wednesday the fourth of March, one thousand seven hundred and eighty nine.
THE Conventions of a number of the States, having at the time of their adopting the Constitution, expressed a desire, in order to prevent misconstruction or abuse of its powers, that further declaratory and restrictive clauses should be added: And as extending the ground of public confidence in the Government, will best ensure the beneficent ends of its institution.