Court Limits RICO in RJR Nabisco, Inc v The European Community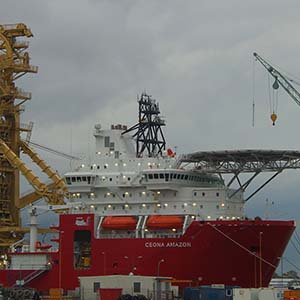 In RJR Nabisco, Inc v The European Community, the U.S. Supreme Court limited the reach of the Racketeer Influenced and Corrupt Organizations Act (RICO). By a vote of 4-3 (Justice Sonia Sotomayor having recused herself), the Court held that the federal racketeering law's private right of action did not apply to conduct that occurred overseas.
The Facts in RJR Nabisco, Inc v The European Community
The European Community filed suit under RICO, alleging that RJR Nabisco, Inc., and related entities, participated in a global money-laundering scheme in association with various organized crime groups. As described by the Court, the alleged scheme involved drug traffickers who smuggled narcotics into Europe and sold them for euros. The euros were then used to pay for large shipments of RJR cigarettes into Europe, via transactions involving black-market money brokers, cigarette importers, and wholesalers. The complaint alleged that RJR violated RICO by engaging in a pattern of racketeering activity including numerous predicate acts of money laundering, material support to foreign terrorist organizations, mail fraud, wire fraud, and violations of the Travel Act.
The District Court granted RJR's motion to dismiss, finding that RICO does not apply to racketeering activity occurring outside U. S. territory or to foreign enterprises. The Second Circuit reversed, holding that RICO applies extraterritorially to the same extent as the predicate acts of racketeering underlying the alleged RICO violation and that certain predicates alleged in this case expressly apply extraterritorially. In denying rehearing, the Court further held that RICO's civil action does not require a domestic injury, but permits recovery for a foreign injury caused by the violation of a predicate statute that applies extraterritorially.
The Majority Decision in RJR Nabisco, Inc v The European Community
The majority held that RICO's private right of action does not apply to injuries sustained in foreign countries. Justice Samuel Alito wrote on behalf of the majority:
Under existing Court precedent, federal laws should be construed to have only domestic application, unless congressional intent to the contrary is clearly expressed. However, this presumption may be rebutted.
In the Nabisco case, justices all agreed that some of RICO's provisions to conduct outside of the United States. "Short of an explicit declaration," Justice Alito wrote, "it is hard to imagine how Congress could have more clearly indicated that it intended RICO to have (some) extraterritorial effect. This unique structure makes RICO the rare statute that clearly evidences extraterritorial effect despite lacking an express statement of extraterritoriality."
The majority, however, held that the provision authorizing private civil suits did not apply to conduct abroad. "It is not enough to say that a private right of action must reach abroad because the underlying law governs conduct in foreign countries," Justice Alito explained. "Something more is needed, and here it is absent."
He further added, "There is a potential for international controversy that militates against recognizing foreign injury claims without clear direction from Congress."
The Dissent in RJR Nabisco, Inc v The European Community
Justice Ruth Bader Ginsburg authored a dissent, joined by Justices Stephen G. Breyer and Elena Kagan.
Justice Ginsburg maintained that the conduct alleged in the suit had a sufficient connection to the United States. "All defendants are U.S. corporations, headquartered in the United States, charged with a pattern of racketeering activity directed and managed from the United States, involving conduct occurring in the United States," Justice Ginsburg wrote. "In short, this case has the United States written all over it."
Justice Ginsburg also criticized the majority's approach an inconsistent, arguing that it created "a domestic-injury requirement for suits by private plaintiffs nowhere indicated in the statute's text," while imposing "no such restriction on the United States when it initiates a civil suit."
The Amendments
Establishment ClauseFree Exercise Clause
Freedom of Speech
Freedoms of Press
Freedom of Assembly, and Petitition

Unreasonable Searches and Seizures

Due Process
Eminent Domain
Rights of Criminal Defendants
Preamble to the Bill of Rights
Congress of the United States begun and held at the City of New-York, on Wednesday the fourth of March, one thousand seven hundred and eighty nine.
THE Conventions of a number of the States, having at the time of their adopting the Constitution, expressed a desire, in order to prevent misconstruction or abuse of its powers, that further declaratory and restrictive clauses should be added: And as extending the ground of public confidence in the Government, will best ensure the beneficent ends of its institution.