Court Sides with Former VA Governor in McDonnell v United States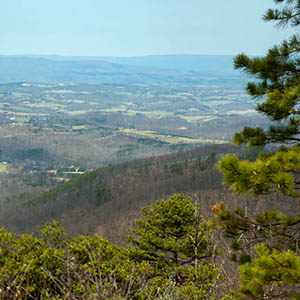 In McDonnell v United States, 579 U. S. ____ (2016), the U.S. Supreme Court vacated the conviction of the former governor of Virginia, Bob McDonnell. In a unanimous decision, the justices rejected federal prosecutors' broad interpretation of the term "official act" as used in a federal anti-corruption statute.
The Facts in McDonnell v United States
Former Virginia Governor Robert McDonnell, and his wife, Maureen McDonnell, were indicted on honest services fraud and Hobbs Act extortion charges related to their acceptance of $175,000 in loans, gifts, and other benefits from Virginia businessman Jonnie Williams, while Governor McDonnell was in office.
To convict the McDonnells, prosecutors were required to prove that Governor McDonnell committed (or agreed to commit) an "official act" in exchange for the loans and gifts. An "official act" is defined under 18 U. S. C. §201(a)(3) as "any decision or action on any question, matter, cause, suit, proceeding or controversy, which may at any time be pending, or which may by law be brought before any public official, in such official's official capacity, or in such official's place of trust or profit." Prosecutors alleged that Governor McDonnell committed at least five "official acts," including "arranging meetings" for Williams with other Virginia officials to discuss his product, "hosting" events for Williams' company at the Governor's Mansion, and "contacting other government officials" concerning the company's research studies.
At trial, the District Court instructed the jury that "official act" encompasses "acts that a public official customarily performs," including acts "in furtherance of longer-term goals" or "in a series of steps to exercise influence or achieve an end." Governor McDonnell requested that the court further instruct the jury that "merely arranging a meeting, attending an event, hosting a reception, or making a speech are not, standing alone, 'official acts.'" The District Court declined, and Governor McDonnell was convicted. He subsequently moved to vacate his convictions on the ground that the definition of "official act" in the jury instructions was erroneous.
The Court's Decision in McDonnell v United States
By a vote of 8-0, the Supreme Court overturned the conviction. Chief Justice John Roberts wrote on behalf of the unanimous Court. As he explained:
An "official act" is a decision or action on a "question, matter, cause, suit, proceeding or controversy." That question or matter must involve a formal exercise of governmental power, and must also be something specific and focused that is "pending" or "may by law be brought" before a public official. To qualify as an "official act," the public official must make a decision or take an action on that question or matter, or agree to do so. Setting up a meeting, talking to another official, or organizing an event—without more—does not fit that definition of "official act."
In reaching its decision, the Court also raised serious concerns about the government's interpretation of the statute. The Chief Justice wrote:
The Government's expansive interpretation of "official act" would raise significant constitutional concerns. Conscientious public officials arrange meetings for constituents, contact other officials on their behalf, and include them in events all the time. Representative government assumes that public officials will hear from their constituents and act appropriately on their concerns. The Government's position could cast a pall of potential prosecution over these relationships.
The Amendments
Establishment ClauseFree Exercise Clause
Freedom of Speech
Freedoms of Press
Freedom of Assembly, and Petitition

Unreasonable Searches and Seizures

Due Process
Eminent Domain
Rights of Criminal Defendants
Preamble to the Bill of Rights
Congress of the United States begun and held at the City of New-York, on Wednesday the fourth of March, one thousand seven hundred and eighty nine.
THE Conventions of a number of the States, having at the time of their adopting the Constitution, expressed a desire, in order to prevent misconstruction or abuse of its powers, that further declaratory and restrictive clauses should be added: And as extending the ground of public confidence in the Government, will best ensure the beneficent ends of its institution.