Weston v City Council of Charleston: What Is a "Suit?"
Historical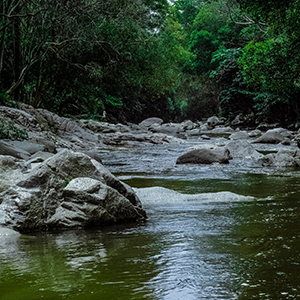 In Weston v City Council of Charleston, 27 U.S. 449 (1829), the Supreme Court held that a city ordinance taxing interest-bearing stock of the United States was unconstitutional. The Court specifically found that the tax burdened the enumerated power of Congress "to borrow money on the credit of the United States."
The Facts in Weston v City Council of Charleston
In 1823, the City Council of Charleston enacted an ordinance imposing a tax on six and seven percent stock of the United States. Several owners of United States stock filed suit against the City Council of Charleston, seeking to restrain them from levying the tax. They argued that a tax on the stock of the United States violated the U.S. Constitution. A South Carolina court held that the ordinance as not repugnant to the Constitution and the plaintiffs appealed to the U.S. Supreme Court.
The Court's Decision in Weston v City Council of Charleston
The Supreme Court struck down the tax. "A tax imposed by a law of any state of the United States or under the authority of such a law on stock issued for loans made to the United States is unconstitutional," the Court held.
Chief Justice John Marshall wrote on behalf of the Court. He explained:
It is not the want of original power in an independent sovereign state to prohibit loans to a foreign government which restrains the state legislature from direct opposition to those made by the United States. The restraint is imposed by our Constitution. The American people have conferred the power of borrowing money on the government, and by making that government supreme, have shielded its action in the exercise of that power, from the action of the local governments. The grant of the power and the declaration of supremacy is a declaration that no such distraining or controlling power shall be exercised.
In its decision, the Court also addressed the power of the Supreme Court to revise the judgments of state tribunals under the Judiciary Act. "The term 'suit' is certainly a very comprehensive one, and is understood to apply to any proceeding in a court of justice, by which an individual pursues that remedy in a court of justice, which the law affords him," The Chief Justice explained. "[I]f a right is litigated between parties in a court of justice, the proceeding by which the decision of the court is sought, is a suit."
The Amendments
Establishment ClauseFree Exercise Clause
Freedom of Speech
Freedoms of Press
Freedom of Assembly, and Petitition

Unreasonable Searches and Seizures

Due Process
Eminent Domain
Rights of Criminal Defendants
Preamble to the Bill of Rights
Congress of the United States begun and held at the City of New-York, on Wednesday the fourth of March, one thousand seven hundred and eighty nine.
THE Conventions of a number of the States, having at the time of their adopting the Constitution, expressed a desire, in order to prevent misconstruction or abuse of its powers, that further declaratory and restrictive clauses should be added: And as extending the ground of public confidence in the Government, will best ensure the beneficent ends of its institution.