Pena-Rodriguez v Colorado: US Supreme Court Takes on Racism in the Courtroom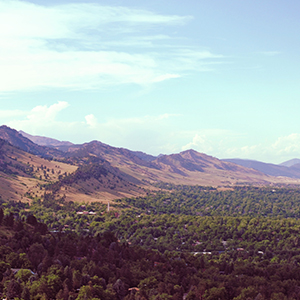 Racism is a hot button issue in the United States right now, and the U.S. Supreme Court is right in the middle of it. The justices recently heard oral arguments in Pena-Rodriguez v Colorado (no.15-606, 2016); in which the Court will be forced to weigh the benefits of juror secrecy over the risks of racial bias.
The Facts in Pena-Rodriguez v Colorado
In May 2007, a man made sexual advances toward two teenage girls in the bathroom of the horse-racing facility where Petitioner Miguel Angel Pena-Rodriguez worked. Shortly thereafter, the girls identified Pena-Rodriguez as the assailant during a one-on-one show up. He was subsequently charged with one count of sexual assault on a child—victim less than fifteen; one count of unlawful sexual contact—no consent; and two counts of harassment —strike, shove, or kick.
At the start of a three-day trial, potential jurors were asked, "Is there anything about you that you feel would make it difficult for you to be a fair juror in this case?" None of the jurors that were subsequently impaneled suggested any racial bias in responding. The jury ultimately found Petitioner guilty of the three misdemeanor counts, but failed to reach a verdict on the attempted sexual assault charge.
Following his conviction, Petitioner filed a motion for juror contact information, alleging that "some members of the jury used ethnic slurs in the course of deliberations." Two jurors alleged that another juror known as H.C. made racially biased statements during deliberations. "I think he did it because he's Mexican, and Mexican men take whatever they want," the juror said of the defendant. One of the jurors also stated that H.C. "believed that [Petitioner] was guilty because in his experience as an ex-law enforcement officer, Mexican men had a bravado that caused them to believe they could do whatever they wanted with women."
Based on these affidavits, Petitioner moved for a new trial. The trial court denied the motion, finding that Colorado Rule of Evidence 606(b) barred any inquiry into H.C.'s alleged bias during deliberations. The rule, which tracks the Federal Rules of Evidence, provides as follows:
Upon an inquiry into the validity of a verdict or indictment, a juror may not testify as to any matter or statement occurring during the course of the jury's deliberations or to the effect of anything upon his or any other juror's mind or emotions as influencing him to assent to or dissent from the verdict or indictment or concerning his mental processes in connection therewith.
The rule contains three narrow exceptions: "[A] juror may testify about (1) whether extraneous prejudicial information was improperly brought to the jurors' attention, (2) whether any outside influence was improperly brought to bear upon any juror, or (3) whether there was a mistake in entering the verdict onto the verdict form."
The Issue Presented by Pena-Rodriguez v Colorado Before the Court
By a vote of 4-3, a divided Colorado Supreme Court upheld the conviction, ruling that "protecting the secrecy of jury deliberations is of paramount importance in our justice system." In a strongly-worded dissent, Justice Monica M. Márquez wrote that "racial bias is detestable in any context, but in our criminal justice system it is especially pernicious." While she acknowledged that jury secrecy is important, Judge Márquez argued it cannot "trump a defendant's opportunity to vindicate his fundamental constitutional right to an impartial jury untainted by the influence of racial bias."
The Supreme Court must now determine how to balance two of the criminal justice system's most important guarantees: protecting the secrecy of jury deliberations and ensuring a defendant's constitutional right to an impartial jury. The justices granted certiorari on the following question: "Whether a no-impeachment rule constitutionally may bar evidence of racial bias offered to prove a violation of the Sixth Amendment right to an impartial jury."
CONSTITUTIONAL LAW ARTICLES
The Amendments
Establishment ClauseFree Exercise Clause
Freedom of Speech
Freedoms of Press
Freedom of Assembly, and Petitition

Unreasonable Searches and Seizures

Due Process
Eminent Domain
Rights of Criminal Defendants
Preamble to the Bill of Rights
Congress of the United States begun and held at the City of New-York, on Wednesday the fourth of March, one thousand seven hundred and eighty nine.
THE Conventions of a number of the States, having at the time of their adopting the Constitution, expressed a desire, in order to prevent misconstruction or abuse of its powers, that further declaratory and restrictive clauses should be added: And as extending the ground of public confidence in the Government, will best ensure the beneficent ends of its institution.