McLane v. EEOC Subpoenas Should Be Reviewed for Abuse of Discretion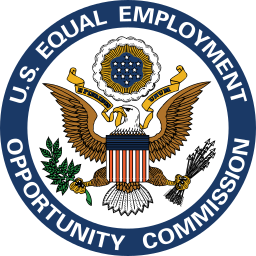 In McLane v. EEOC, 581 U. S. ____ (2017), the U.S. Supreme Court held that a district court's decision whether to enforce or quash a subpoena issued by the Equal Employment Opportunity Commission (EEOC) should be reviewed for abuse of discretion rather than de novo. Applying the less onerous standard makes it more likely that district court orders regarding EEOC investigatory subpoenas will be upheld.
Facts of the Case 
Damiana Ochoa worked in a physically demanding job for McLane Co., a supply-chain services company. McLane mandates that such workers complete a physical evaluation upon hiring and after returning from medical leave. After her three-month maternity leave, Ochoa failed the evaluation three times and was fired. She then filed a sex discrimination charge under Title VII of the Civil Rights Act of 1964. The EEOC launched an investigation, but McLane declined its request for so-called "pedigree information": names, Social Security numbers, addresses, and telephone numbers of employees asked to take the evaluation.
After the EEOC expanded its investigation's scope to cover McLane's national operations and to investigate possible age discrimination, it issued subpoenas pursuant to 42 U.S.C. §2000e–9 and requested pedigree information relating to its new investigation. When McLane refused to provide the information, the EEOC filed two actions in federal district court. The first related to Ochoa's charge, while the second arose out of the EEOC's own age-discrimination charge. The district judge declined to enforce the subpoenas, concluding that the pedigree information was not relevant to the charges. However, the Ninth Circuit reversed. Reviewing the district court's decision to quash the subpoena de novo, the court concluded that the lower court erred in finding the pedigree information irrelevant. 
Supreme Court's Decision
By a vote of 7-1, the Supreme Court held that a district court's decision whether to enforce or quash an EEOC subpoena should be reviewed for abuse of discretion, not de novo. Justice Sonia Sotomayor authored the majority opinion.
As Justice Sotomayor explained, when considering whether a district court's decision should be subject to searching or deferential appellate review absent "explicit statutory command," the Court traditionally examines two factors. The first is whether the "history of appellate practice" provides an answer. Where "neither a clear statutory prescription nor a historical tradition exists," the Court must ask whether, "as a matter of the sound administration of justice, one judicial actor is better positioned than another to decide the issue in question."
In this case, the majority concluded that both factors pointed toward abuse-of-discretion review. First, the Court found that the longstanding practice of the courts of appeals in reviewing a district court's decision to enforce or quash an administrative subpoena is to review that decision for abuse of discretion. Second, "basic principles of institutional capacity" favor deferential review, including the need to apply "broad standards to 'multifarious, fleeting, special, narrow facts that utterly resist generalization.'"
The Court also found that other functional considerations also show that abuse-of- discretion review is appropriate, noting that "district courts have considerable experience in other contexts making decisions similar—though not identical—to those they must make in this one."
The Amendments
Establishment ClauseFree Exercise Clause
Freedom of Speech
Freedoms of Press
Freedom of Assembly, and Petitition

Unreasonable Searches and Seizures

Due Process
Eminent Domain
Rights of Criminal Defendants
Preamble to the Bill of Rights
Congress of the United States begun and held at the City of New-York, on Wednesday the fourth of March, one thousand seven hundred and eighty nine.
THE Conventions of a number of the States, having at the time of their adopting the Constitution, expressed a desire, in order to prevent misconstruction or abuse of its powers, that further declaratory and restrictive clauses should be added: And as extending the ground of public confidence in the Government, will best ensure the beneficent ends of its institution.