Dean v United States Preserves Flexibility in Mandatory Minimum Sentences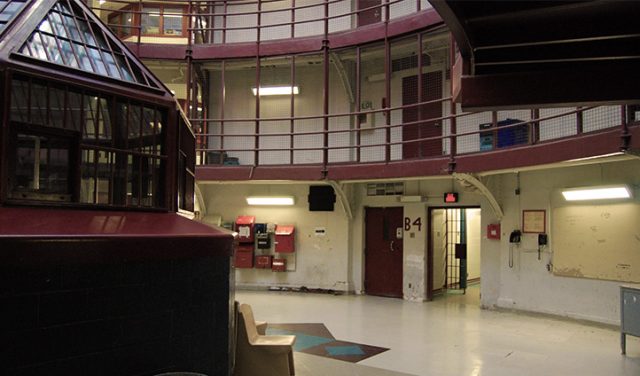 In Dean v United States, 581 U. S. ____ (2017), the U.S. Supreme Court held that district courts have the discretion to determine whether a defendant has already been given a mandatory sentence for one crime when considering an appropriate sentence for another charge. The Court's criminal sentencing decision was unanimous.
Facts of Dean v United States
Levon Dean, Jr. and his brother robbed two drug dealers over the course of two weeks. During each robbery, Dean's brother threatened and assaulted the victim with a gun, while Dean searched the premises for valuables. Dean was convicted of multiple robbery and firearms counts, as well as two counts of possessing a firearm in furtherance of a crime of violence in violation of 18 U. S. C. §924(c).
Under 18 U. S. C. §924(c), it a separate offense to use or possess a firearm in connection with a violent or drug trafficking crime. The separate firearm offense carries a mandatory minimum sentence of five years for the first conviction and 25 years for a second. Those sentences must be in addition to and consecutive to the sentence for the underlying predicate offense. For Dean, that meant a 30-year mandatory minimum, to be served after and in addition to any sentence he received for his other counts of conviction.
At sentencing, Dean urged the District Court to consider his lengthy mandatory minimum sentences when calculating the sentences for his other counts and to impose concurrent one-day sentences for those counts. The judge said he couldn't grant Dean's request because he interpreted §924(c) to preclude a sentence of 30 years plus one day. On appeal, Dean argued that the District Court had erred in concluding that it could not vary from the Sentencing Guidelines range based on the mandatory minimum sentences he would receive under §924(c). The Eighth Circuit Court of Appeals affirmed.
Court's Decision in Dean v United States
The Court held that Section 924(c) does not prevent a sentencing court from considering a mandatory minimum imposed under that provision when calculating an appropriate sentence for the predicate offense. Chief Justice John G. Roberts wrote on behalf of the unanimous court.
In support of its decision, the Supreme Court cited 18 U.S.C. 3553(a), which directs district courts to "impose a sentence sufficient, but not greater than necessary, to comply with" the four goals of criminal sentencing — just punishment, deterrence, protection of the public, and rehabilitation. "Sentencing courts have long enjoyed discretion in the sort of information they may consider when setting an appropriate sentence," the Chief Justice wrote. "This durable tradition remains, even as federal laws have required sentencing courts to evaluate certain factors when exercising their discretion."
Accordingly, the Court rejected the government's argument that district courts must calculate the appropriate term of imprisonment for each individual offense, disregarding whatever sentences a defendant may face on other counts. "Whether the sentence for the predicate offense is one day or one decade, a district court does not violate the terms of §924(c) so long as it imposes the mandatory minimum 'in addition to' the sentence for the violent or drug trafficking crime," Chief Justice Roberts wrote.
The Amendments
Establishment ClauseFree Exercise Clause
Freedom of Speech
Freedoms of Press
Freedom of Assembly, and Petitition

Unreasonable Searches and Seizures

Due Process
Eminent Domain
Rights of Criminal Defendants
Preamble to the Bill of Rights
Congress of the United States begun and held at the City of New-York, on Wednesday the fourth of March, one thousand seven hundred and eighty nine.
THE Conventions of a number of the States, having at the time of their adopting the Constitution, expressed a desire, in order to prevent misconstruction or abuse of its powers, that further declaratory and restrictive clauses should be added: And as extending the ground of public confidence in the Government, will best ensure the beneficent ends of its institution.