District Court Judge Charles Swayne Beats Impeachment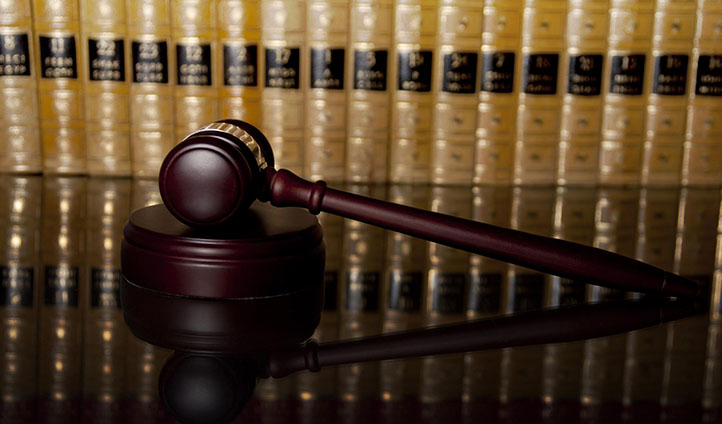 District Court Judge Charles Swayne
Charles Swayne served as a U.S. District Court judge for the Northern District of Florida from 1890 to 1907. Judge Swayne's judicial career was almost cut short when he was impeached by the U.S. House of Representatives in 1904. However, he was ultimately acquitted by the U.S. Senate.
Early Legal Career and District Court Judgeship
Charles Swayne was born in 1842 in Guyencourt, Delaware. After attending the University of Pennsylvania, Swayne opened a legal practice in Philadelphia. In 1885, he relocated to Pensacola, Florida. In 1888, Swayne unsuccessfully campaigned for a seat on the Florida Supreme Court.
One year later, Swayne was nominated to serve on United States District Court for the Northern District of Florida. He received a recess appointment from President Benjamin Harrison on May 17, 1889. Swayne was officially nominated to serve on the court on December 5, 1889. He was confirmed by the Senate on April 1, 1890, and received commission that same day.
Impeachment Proceedings
Swayne was impeached by the U.S. House of Representatives on December 13, 1904, on charges of abuse of contempt power and other misuses of office. The Articles of Impeachment against Swayne specifically alleged that he had failed to take up residence in the district as required by law; imprisoned and fined lawyers and citizens "without authority of law upon an alleged contempt proceeding"; used the property of a bankrupt corporation which was in the possession of the court for his own convenience and the convenience of his friends and family without making compensation to the owner; and "obtained money from the United States by a false pretense and under the claim that he expended ten dollars a day for his necessary expenses of travel and attendance while holding court outside of his District when in point of fact, his expenses were much less."
Swayne's trial before the U.S. Senate lasted three months. He was acquitted on February 27, 1905. Even Swayne's attorneys acknowledged that he had committed several of the alleged offenses, but characterized the indiscretions as "inadvertent." The Senate ultimately voted to acquit convict Swayne of all the charges because the majority of the senators did not believe his offenses amounted to "high crimes and misdemeanors."
Swayne went on to serve on the court until his death on July 5, 1907.
For a list displaying all Federal Judges that have been impeached please visit our Impeachment of Federal Judges page.
The Amendments
Establishment ClauseFree Exercise Clause
Freedom of Speech
Freedoms of Press
Freedom of Assembly, and Petitition

Unreasonable Searches and Seizures

Due Process
Eminent Domain
Rights of Criminal Defendants
Preamble to the Bill of Rights
Congress of the United States begun and held at the City of New-York, on Wednesday the fourth of March, one thousand seven hundred and eighty nine.
THE Conventions of a number of the States, having at the time of their adopting the Constitution, expressed a desire, in order to prevent misconstruction or abuse of its powers, that further declaratory and restrictive clauses should be added: And as extending the ground of public confidence in the Government, will best ensure the beneficent ends of its institution.