Impeachment of Judge Robert W Archbald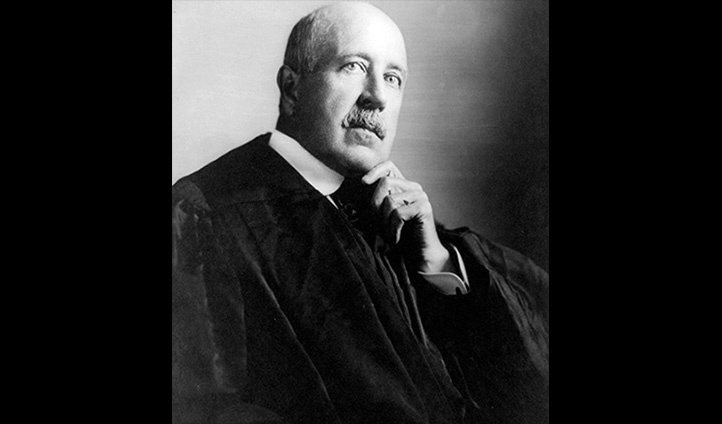 Robert W Archbald was the third person to be removed from federal office. The federal judge was impeached by the U.S. House of Representatives on July 11, 1912, for engaging in improper business relationship with litigants that appeared in his court. He was subsequently convicted by the U.S. Senate and removed from office.
Legal Career of Robert W Archbald
Robert W Archbald was born September 10, 1848, in Carbondale, Pennsylvania. He graduated from Yale University and entered the study of law. After a decade in private practice, Archbald began his judicial career on the Court of Common Pleas of Lackawanna County. He served on the court from 1884 to 1888. Archbald went on to become a judge for the 45th Judicial District of Pennsylvania.
In 1901, Archbald received a recess appointment from President William McKinley to serve as a district court judge for the Middle District of Pennsylvania. He was confirmed by the Senate on December 17, 1901, and served on the federal court until being elevated to Third Circuit Court of Appeals. In 1910, President William Howard Taft nominated Archbald to a new seat on the U.S. Commerce Court. He was confirmed by the Senate on January 31, 1911.
Impeachment Proceedings
Archbald was the first federal judge to be impeached for using his office for personal gain. The U.S. House of Representatives launched an investigation after learning that Judge Archbald had engaged in business transactions with litigants and used his position to his own financial advantage.
Many of the charges stemmed from Archbald's close ties to the Pennsylvania railroad industry, members of which often appeared before the U.S. Commerce Court. The Articles of Impeachment alleged that Archbald had negotiated with the Erie Railroad company for the purchase of the Katydid coal dump for Edward J. Williams, his business associate.
The House also maintained that Judge Archbald used his influence to help James R. Dainjy purchase a coal tract from the Lehigh Valley railroad while the Lehigh had a suit before the commerce court. "The persistency with which Judge Archbald sought these business favors or property concessions from railroads having litigation, or likely to have litigation, before the commerce court Indicates a well-defined plan to use his official position and influence as a member of such court for financial gain and profit," said the committee.
The House committee summarized the charges in its report as follows:
He has prostituted his high office for personal profit. He has attempted by various transactions to commercialize his potentiality as judge. He has shown an overweening desire to make gainful bargains with parties having cases before him or likely to have cases before him. To accomplish his purpose he has not hesitated to use his official power and influence. He has degraded his high office and destroyed the confidence of the public In his judicial integrity. He has forfeited the condition upon which he holds his commission and should be removed from office by Impeachment. 
The Senate found Archbald guilty of five of 13 articles of impeachment brought by the House and ordered that he be removed from office. Even after being impeached, Archbald maintained that he did nothing wrong. "I have always known that I have done no wrong," he said. "And the vote of no one makes it otherwise."
For a full list detailing all Federal Judges that have been impeached please visit our Impeachment of Federal Judges page.
The Amendments
Establishment ClauseFree Exercise Clause
Freedom of Speech
Freedoms of Press
Freedom of Assembly, and Petitition

Unreasonable Searches and Seizures

Due Process
Eminent Domain
Rights of Criminal Defendants
Preamble to the Bill of Rights
Congress of the United States begun and held at the City of New-York, on Wednesday the fourth of March, one thousand seven hundred and eighty nine.
THE Conventions of a number of the States, having at the time of their adopting the Constitution, expressed a desire, in order to prevent misconstruction or abuse of its powers, that further declaratory and restrictive clauses should be added: And as extending the ground of public confidence in the Government, will best ensure the beneficent ends of its institution.