Federal Judge Harold Louderback Beat Impeachment Charges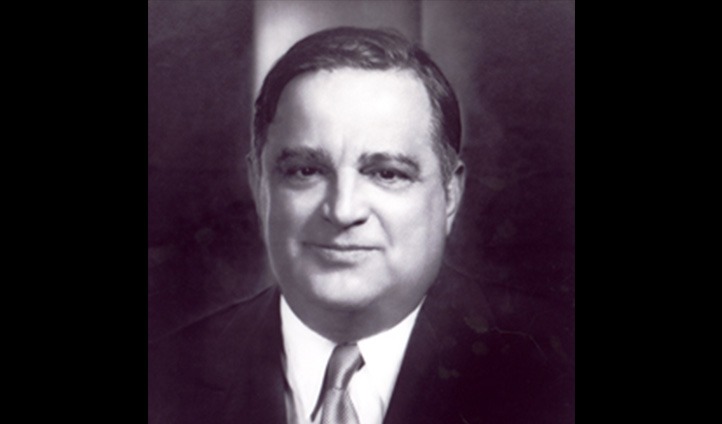 Harold Louderback, a U.S. District judge for the Northern District of California, was impeached by the U.S. House of Representatives in 1933, on charges of favoritism in the appointment of bankruptcy receivers. However, he beat the impeachment charges when the U.S. Senate acquitted him after finding that Judge Louderback's actions did not rise to the level of "high crimes and misdemeanors."
Early Legal Career
Harold Louderback was born in San Francisco, California in 1881. He graduated from the University of Nevada, Reno and Harvard Law School. Louderback worked as an attorney until joining the U.S. Army in 1917. After the war ended, Louderback returned to private practice. In 1921, he was appointed as a Superior Court Judge for the City and County of San Francisco.
Louderback was nominated by President Calvin Coolidge on March 21, 1928 to fill the seat on the U.S. District Court for the Northern District of California vacated by John Slater Partridge. He was confirmed by the Senate on April 17, 1928, and received commission that same day.
Impeachment Proceedings
Congress began investigating Louderback in response to allegations that he helped several friends secure positions as bankruptcy receivers. After establishing "excessive" compensation, he then allegedly received a cut of their fees. The five Articles of Impeachment further alleged that he had appointed incompetent receivers and a general charge of bringing his court into disrepute.
The House Judiciary Committee voted 10 to 5 to censure Louderback. Nonetheless, it agreed to give the minority report favoring impeachment a vote in the full House. Just prior to the vote, Judiciary Chairman Hatton Sumners of Texas stated, "I declare to you, men of the American House of Representatives, the only way you can make the people respect the Federal judiciary is to keep the Federal judiciary respectable."
The House voted to impeach Louderback by a vote of 183 to 142. After a two-week trial, the Senate acquitted Louderback on all charges. It found that the charges against Louderback did not amount to "high crimes and misdemeanors," as required for impeachment under the U.S. Constitution. He went on to serve on the court until his death on December 11, 1941.
For a comprehensive list of all Federal Judges that have been impeached please visit our Impeachment of Federal Judges page.
The Amendments
Establishment ClauseFree Exercise Clause
Freedom of Speech
Freedoms of Press
Freedom of Assembly, and Petitition

Unreasonable Searches and Seizures

Due Process
Eminent Domain
Rights of Criminal Defendants
Preamble to the Bill of Rights
Congress of the United States begun and held at the City of New-York, on Wednesday the fourth of March, one thousand seven hundred and eighty nine.
THE Conventions of a number of the States, having at the time of their adopting the Constitution, expressed a desire, in order to prevent misconstruction or abuse of its powers, that further declaratory and restrictive clauses should be added: And as extending the ground of public confidence in the Government, will best ensure the beneficent ends of its institution.