Cooper v Harris: North Carolina Congressional Redistricting Overturned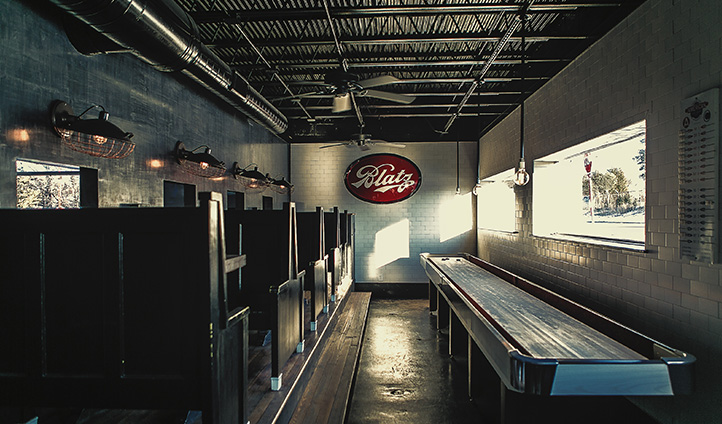 In Cooper v Harris, 581 U. S. ____ (2017), the U.S. Supreme Court struck down two congressional redistricting maps in North Carolina. By a vote of 5-3, the majority held that the District Court did not err in concluding that race was the predominant rationale for a North Carolina district's redesign. The Court further held that the state's interest in complying with the Voting Rights Act (VRA) could not justify that consideration of race.
Redistricting Under the U.S. Constitution
The Constitution's Equal Protection Clause prohibits a state, without sufficient justification, from "separat[ing] its citizens into different voting districts on the basis of race." Miller v. Johnson, 515 U.S. 900 (1995).  In Shaw v. Reno, 509 U.S. 630 (1993), the Supreme Court further held that courts must "exercise extraordinary caution in adjudicating claims" of racial gerrymandering since a legislature is always "aware of race when it draws district lines, just as it is aware of . . . other demographic factors."
When voters allege racial gerrymandering, they must prove that "race was the predominant factor motivating the legislature's decision to place a significant number of voters within or without a particular district." Miller, 515 U. S. at 916. Second, if racial considerations did predominate, the state must prove that its race-based sorting of voters serves a "compelling interest" and is "narrowly tailored" to that end, Bethune-Hill v. Virginia Board of Elections, 580 U.S. ___ (2016).
Under Supreme Court precedent, compliance with the VRA is deemed a compelling reason. When a state invokes the VRA to justify race-based districting, it must show (to meet the "narrow tailoring" requirement) that it had "good reasons" for concluding that the statute required its action. Alabama Legislative Black Caucus v. Alabama, 575 U. S. ___, 2015.
Facts of Cooper v Harris
The latest redistricting case before the Court centers on North Carolina's redrawing of two congressional districts, District 1 and District 12, after the 2010 census. Prior to that redistricting, neither district had a majority black voting age population (BVAP), but both consistently elected the candidates preferred by most African-American voters. The new map significantly altered both District 1 and District 12.
In District 1, the State needed to add almost 100,000 people to satisfy with the one-person-one- vote principle. It elected to take most of those people from heavily black areas of Durham—increasing the district's BVAP from 48.6 percent to 52.7 percent. When the State reconfigured District 12, it increased its BVAP from 43.8 percent to 50.7 percent. Registered voters in those districts filed suit against North Carolina officials alleging that they had engaged in impermissible racial gerrymanders. A three-judge District Court held both districts unconstitutional. It found that racial considerations predominated in the drawing of District 1's lines and rejected the State's claim that this action was justified by the VRA. As for District 12, the court again found that race predominated and that the State made no attempt to justify its attention to race in designing that district.
Majority Decision in Cooper v Harris
The Court affirmed the lower court's decision. While the justices unanimously struck down the map for District 1, they split 5-3 on District 12. Justice Elena Kagan wrote on behalf of the majority, which consisted of Justices Clarence Thomas, Ruth Bader Ginsburg, Stephen G. Breyer, and Sonia Sotomayor.
"The Constitution entrusts states with the job of designing congressional districts," Justice Kagan explained. "But it also imposes an important constraint: A state may not use race as the predominant factor in drawing district lines unless it has a compelling reason."
With regard to District 1, the Court rejected North Carolina's argument that the map was drawn to comply with the VRA, characterizing North Carolina's belief that it was compelled to redraw District 1 (a successful crossover district) as a majority-minority district as "a pure error of law." As Justice Kagan explained:
For nearly 20 years before the new plan's adoption, African-Americans made up less than a majority of District 1's voters, but their preferred candidates scored consistent victories. District 1 thus functioned as a "crossover" district, in which members of the majority help a "large enough" minority to elect its candidate of choice. Bartlett v. Strickland, 556 U. S. 1, 13 (plurality opinion). So experience gave the State no reason to think that the VRA required it to ramp up District 1's BVAP.
As for District 12, the majority found that the District Court also did not clearly err by finding that race predominated in its redrawing. Noting that the Court could only overturn the lower ruling if there was a "clear error," the majority concluded the evidence presented at trial "adequately supports the conclusion that race, not politics, accounted for the district's reconfiguration."
While the decision largely avoided determining how to separate racial motivations from political ones, Justice Kagan notably wrote in a footnote that "the sorting of voters on the grounds of their race remains suspect even if race is meant to function as a proxy for other (including political) characteristics."
Dissent in Cooper v Harris
Justice Samuel A. Alito Jr. authored a dissenting opinion, which was joined by Chief Justice John G. Roberts Jr. and Justice Anthony M. Kennedy. The dissenters argued that it was difficult to determine whether race or partisan politics motivated the drawing of the districts.
"This phenomenon makes it difficult to distinguish between political and race-based decision making," Justice Alito wrote. "If around 90 percent of African-American voters cast their ballots for the Democratic candidate, as they have in recent elections, a plan that packs Democratic voters will look very much like a plan that packs African-American voters."
Justice Alito further defended partisan gerrymandering as constitutional. "Politics and political considerations are inseparable from districting and apportionment, and it is well known that state legislative majorities very often attempt to gain an electoral advantage through that process," Alito wrote. "While some might find it distasteful, our prior decisions have made clear that the jurisdiction may engage in constitutional political gerrymandering.
The Amendments
Establishment ClauseFree Exercise Clause
Freedom of Speech
Freedoms of Press
Freedom of Assembly, and Petitition

Unreasonable Searches and Seizures

Due Process
Eminent Domain
Rights of Criminal Defendants
Preamble to the Bill of Rights
Congress of the United States begun and held at the City of New-York, on Wednesday the fourth of March, one thousand seven hundred and eighty nine.
THE Conventions of a number of the States, having at the time of their adopting the Constitution, expressed a desire, in order to prevent misconstruction or abuse of its powers, that further declaratory and restrictive clauses should be added: And as extending the ground of public confidence in the Government, will best ensure the beneficent ends of its institution.