Judge Alcee Hastings Impeached for Bribery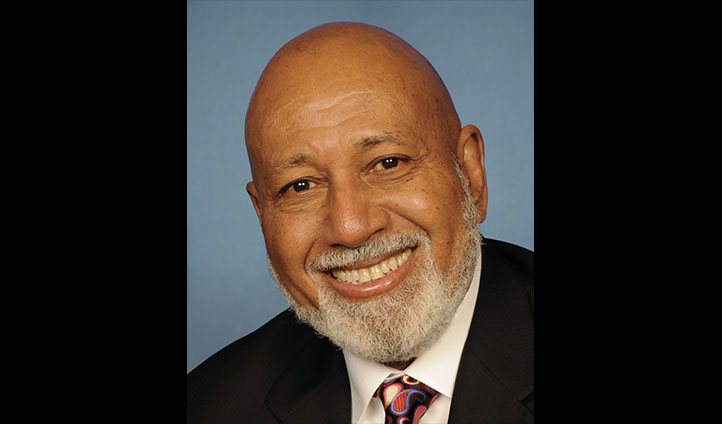 Alcee L. Hastings, a judge of the U.S. District Court for the Southern District of Florida, was impeached on charges of perjury and conspiring to solicit a bribe. He was removed from office in 1989, but went on to serve in the U.S. House of Representatives for two decades.
Legal Career ofAlcee Hastings
Alcee L. Hastings was born inAltamonte Springs, Florida, in 1936. He earned his bachelor's degree from Fisk University Fisk in 1958, and later earned a law degree from Florida A&M University. After being admitted to the Florida bar in 1963, he started a law practice.In 1970, Hastings unsuccessfully ran for a seat in the U.S. Senate. In 1977, he became a judge of the circuit court ofBroward County, Florida.
In 1979, President Jimmy Carter appointed Hastings to the U.S. District Court for the Southern District of Florida. Once confirmed, Hastings became Florida's first African-American federal judge.
In 1981, a federal grand jury indicted Judge Alcee L. Hastings and his lawyer friend William A. Borders. Hastings was charged with conspiracy and obstruction of justice for soliciting a $150,000 bribe in return for imposing lenient sentences on two felons who appeared in his court. Although his co-conspirator Borders was convicted, Hastings was acquitted and returned to the bench.
Impeachment Proceedings forAlcee Hastings
After Judge Hastings' acquittal, a special committee of the EleventhCircuit Court of Appeals conducted its own investigation. The committee concluded Judge Hastings did accept bribes and later committed perjury and tampered with evidence to secure his acquittal. The special judicial panelalso recommended that Judge Hastings be impeached and removed from office.
"The bedrock upon which the reputation of the judiciary rests is that the action of Federal judicial officers is not for sale," the report stated. "Judge Hastings attempted to corruptly use his office for personal gain. Such conduct cannot be excused or condoned even after Judge Hastings has been acquitted of the criminal charges."
The House of Representatives launched its own probe and subsequently approved 17 articles of impeachment against Hastings, a record number of articles. The articles alleged that Hastings committed conspiracy, bribery, perjury, falsified documents, interfered with a criminal investigation, and undermined the public confidence "in the integrity and impartiality of the judiciary."
As it had done in the impeachment of Harold Claiborne, the Senate convened a special committee to hear evidence and then report to the full Senate. Like Claiborne, Hastings unsuccessfully objected to the use of a special committee.
Judge Hastings was convicted by the U.S. Senate on 8 of the 17 articles and removed from office on October 20, 1989. The Senate did not vote to disqualify him from holding future office, and he was elected to the U.S. House of Representatives in 1993. Not surprisingly, Hastings was one of the Congressmen who voted against impeaching President William Jefferson Clinton.
For a full list of all Federal Judges that have been impeached please visit our Impeachment of Federal Judges page.
The Amendments
Establishment ClauseFree Exercise Clause
Freedom of Speech
Freedoms of Press
Freedom of Assembly, and Petitition

Unreasonable Searches and Seizures

Due Process
Eminent Domain
Rights of Criminal Defendants
Preamble to the Bill of Rights
Congress of the United States begun and held at the City of New-York, on Wednesday the fourth of March, one thousand seven hundred and eighty nine.
THE Conventions of a number of the States, having at the time of their adopting the Constitution, expressed a desire, in order to prevent misconstruction or abuse of its powers, that further declaratory and restrictive clauses should be added: And as extending the ground of public confidence in the Government, will best ensure the beneficent ends of its institution.