Judge Samuel B Kent Avoided Impeachment by Resigning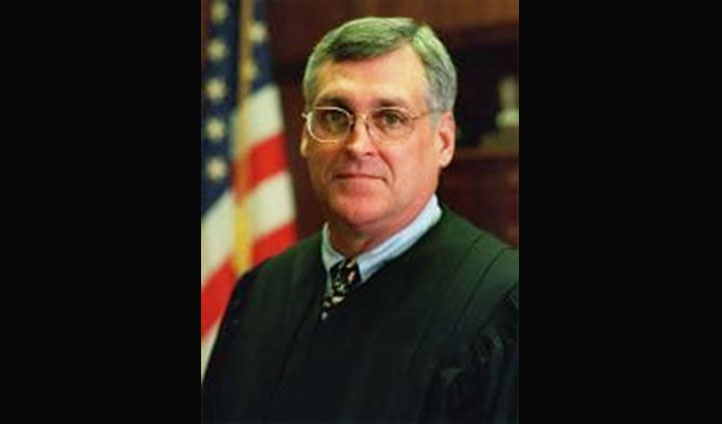 After being convicted for lying to investigators about allegations of sexual abuse, Judge Samuel B Kent was impeached by the U.S. House of Representatives. Judge Kent, however, was never convicted by the U.S. Senate because he resigned from office.
Legal Career of Samuel B Kent
Samuel B Kent was born in Denver, Colorado, in 1949. He earned his Bachelor of Arts from the University of Texas at Austin and his Juris Doctor from the University of Texas School of Law. Prior to being appointed to the bench, Kent practiced law with the firm Royston Rayzor in Galveston, Texas.
In 1990, Kent was nominated by President George H.W. Bush to sit on the United States District Court for the Southern District of Texas. He was confirmed by the Senate on September 28, 1990, and received his commission on October 1, 1990. Kent served in the single-judge Galveston Division covering Brazoria,  Chambers, Galveston, and Matagorda Counties.
Allegations of Sexual Abuse Against Samuel B Kent
In 2007, Cathy McBroom, a courthouse employee, filed a judicial misconduct complaint with the United States Court of Appeals for the Fifth Circuit. The Fifth Circuit appointed a Special Investigative Committee to investigate the complaint. When Judge Kent appeared before the Committee, he acknowledged that he had kissed his secretary, Donna Wilkerson. However, he falsely stated to the Committee that was the extent of his unwanted sexual contact towards either employee.
In 2008, the Department of Justice launched its own investigation. Judge Kent was subsequently indicted in federal court on three counts of abusive sexual contact and attempted aggravated sexual abuse. He was the first federal judge to be charged with federal sex crimes. The grand jury later added three additional counts, for aggravated sexual abuse, abusive sexual contact, and obstruction of justice.
Just prior to trial, Judge Kent pleaded guilty to obstruction of justice, acknowledging that he had been untruthful with the judicial panel that initially investigated the charges of sexual abuse. He also admitted to having forced himself on the two women. In exchange, prosecutors agreed to dismiss the more serious sex crimes.
During sentencing, Judge Roger Vinson of United States District Court called Kent's conduct "a stain on the judicial system itself." Judge Kent was sentenced to 33 months in prison. After his conviction, Judge Kent did not resign but rather sought to retire early based on an alleged disability. Retiring rather than resigning would have ensured that Judge Kent could continue to collect his judicial salary.
Impeachment Proceedings for Samuel B Kent
Since Judge Kent refused to resign, the U.S. House of Representatives initiated impeachment proceedings. He was impeached by the House on June 19, 2009. The articles of impeachment included charges of sexual assault, obstructing and impeding an official proceeding, and making false and misleading statements.
Judge Kent finally resigned from office on June 30, 2009. The House subsequently agreed not to pursue the articles of impeachment any further. On July 22, 2009, the Senate dismissed the articles.
For a full list of all Federal Judges that have been impeached please visit our Impeachment of Federal Judges page.
The Amendments
Establishment ClauseFree Exercise Clause
Freedom of Speech
Freedoms of Press
Freedom of Assembly, and Petitition

Unreasonable Searches and Seizures

Due Process
Eminent Domain
Rights of Criminal Defendants
Preamble to the Bill of Rights
Congress of the United States begun and held at the City of New-York, on Wednesday the fourth of March, one thousand seven hundred and eighty nine.
THE Conventions of a number of the States, having at the time of their adopting the Constitution, expressed a desire, in order to prevent misconstruction or abuse of its powers, that further declaratory and restrictive clauses should be added: And as extending the ground of public confidence in the Government, will best ensure the beneficent ends of its institution.