Maslenjak v United States – U.S. Supreme Court Clarifies When Citizenship Can Be Revoked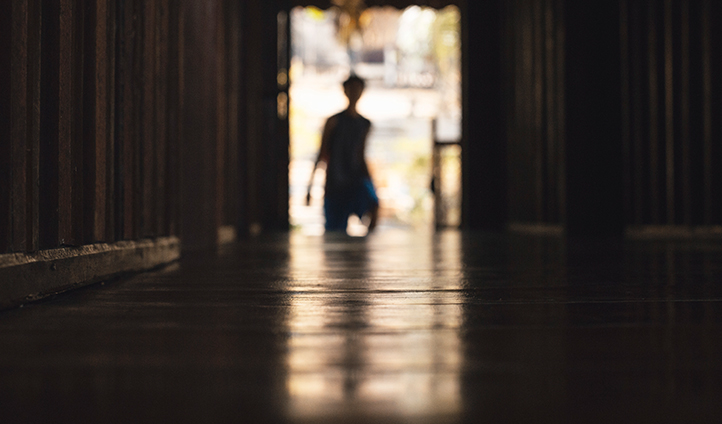 In Maslenjak v United States, 582 U. S. ____ (2017), the U.S. Supreme Court unanimously held that trivial misstatements made during naturalization proceedings can't serve as grounds for revoking citizenship. Rather, the illegal act must have played a role in obtaining citizenship.
Facts of Maslenjak v United States
Petitioner Divna Maslenjak, an ethnic Serb, sought refugee status in the United States during the Bosnian civil war. Interviewed under oath, Maslenjak explained that the family feared persecution from both sides of the national rift: Muslims would mistreat them because of their ethnicity, and Serbs would abuse them because Maslenjak's husband had evaded service in the Bosnian Serb Army by absconding to Serbia. Years after being granted refugee status, Maslenjak applied for U. S. citizenship. In the application process, she swore that she had never given false information to a government official while applying for an immigration benefit or lied to an official to gain entry into the United States. She was naturalized as a U.S. citizen. Officials subsequently learned that Maslenjak had known all along that her husband spent the war years not secreted in Serbia, but serving as an officer in the Bosnian Serb Army.
The Government charged Maslenjak with knowingly "procur[ing], contrary to law, [her] naturalization," in violation of 18 U. S. C. §1425(a). According to the Government's theory, Maslenjak violated §1425(a) because, in the course of procuring her naturalization, she broke another law: 18 U. S. C. §1015(a), which prohibits knowingly making a false statement under oath in a naturalization proceeding. The District Court instructed the jury that, to secure a conviction under §1425(a), the Government need not prove that Maslenjak's false statements were material to, or influenced, the decision to approve her citizenship application. The Sixth Circuit Court of Appeals affirmed the conviction, holding that if Maslenjak made false statements violating §1015(a) and procured naturalization, then she also violated §1425(a).
Court's Decision in Maslenjak v United States
The Supreme Court vacated the Sixth Circuit decision. It held that section 1425(a) "strips a person of citizenship not when she committed any illegal act during the naturalization process, but only when that act played some role in her naturalization."
Justice Elena Kagan wrote on behalf of the Court, explaining:
We hold that the government must establish that an illegal act by the defendant played some role in her acquisition of citizenship. When the illegal act is a false statement, that means demonstrating that the defendant lied about facts that would have mattered to an immigration official, because they would have justified denying naturalization or would predictably have led to other facts warranting that result.
The Court further held that when the underlying illegality alleged in a §1425(a) prosecution is a false statement to government officials, a jury must decide whether the false statement "so altered the naturalization process as to have influenced an award of citizenship." According to the Court, to decide whether a defendant acquired citizenship by means of a lie, a jury must evaluate how knowledge of the real facts would have affected a reasonable government official properly applying naturalization law.
The Court further outlined the analysis that courts must conduct. If the facts the defendant misrepresented are themselves legally disqualifying for citizenship, the defendant's lie must have played a role in her naturalization. If the misstatements merely influenced the investigation, the Government must prove two elements: 1. that the misrepresented fact was sufficiently relevant to a naturalization criterion that it would have prompted reasonable officials, "seeking only evidence concerning citizenship qualifications," to undertake further investigation; and 2. that further investigation "would predictably have disclosed" some legal disqualification.
Based on its analysis, the Court concluded that the court's jury instructions were erroneous. "The jury needed to find more than an unlawful false statement," Justice Kagan wrote. "However, it was not asked to—and so did not—make any of the necessary determinations." Accordingly, the Court directed that the Government's arguments that any instructional error was harmless should be addressed on remand.
The Amendments
Establishment ClauseFree Exercise Clause
Freedom of Speech
Freedoms of Press
Freedom of Assembly, and Petitition

Unreasonable Searches and Seizures

Due Process
Eminent Domain
Rights of Criminal Defendants
Preamble to the Bill of Rights
Congress of the United States begun and held at the City of New-York, on Wednesday the fourth of March, one thousand seven hundred and eighty nine.
THE Conventions of a number of the States, having at the time of their adopting the Constitution, expressed a desire, in order to prevent misconstruction or abuse of its powers, that further declaratory and restrictive clauses should be added: And as extending the ground of public confidence in the Government, will best ensure the beneficent ends of its institution.