Jae Lee v United States: Immigrant Received Ineffective Assistance of Counsel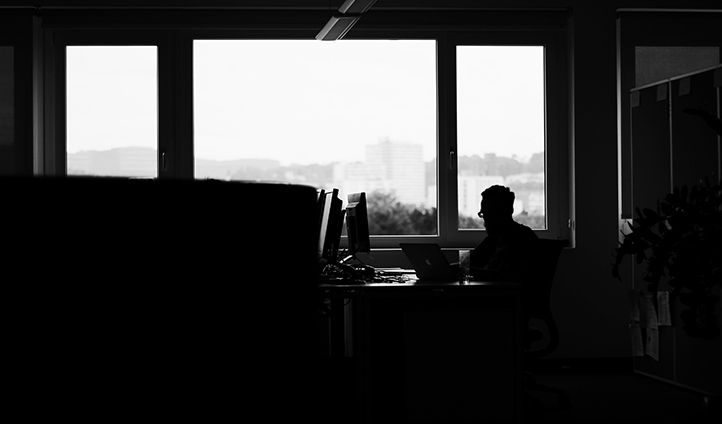 In Jae Lee v United States, 582 U. S. ____ (2017), the U.S. Supreme Court ruled that a Korean immigrant received ineffective assistance of counsel when his attorney erroneously advised him that pleading guilty to a drug charge would not result in deportation.
Facts of Jae Lee v United States
Petitioner Jae Lee moved to the United States from South Korea with his parents when he was 13. Lee never returned to South Korea, but also never became a U. S. citizen. Instead, he lived as a lawful permanent resident. In 2008, federal officials received a tip from a confidential informant that Lee had sold the informant ecstasy and marijuana. After police discovered drugs, cash, and a loaded rifle in his home, Lee admitted that the drugs were his. A grand jury later indicted him on one count of possessing ecstasy with intent to distribute.
Lee retained counsel and entered into plea discussions with the Government. During the plea process, Lee repeatedly asked his attorney whether he would face deportation; his attorney assured him that he would not be deported as a result of pleading guilty. Based on that assurance, Lee accepted a plea and was sentenced to a year and a day in prison.
Because Lee had pleaded guilty to an "aggravated felony," he was, contrary to his attorney's advice, subject to mandatory deportation under the Immigration and Nationality Act. When Lee learned this, he filed a motion to vacate his conviction and sentence, arguing that his attorney had provided constitutionally ineffective assistance. At an evidentiary hearing, both Lee and his plea-stage counsel testified that "deportation was the determinative issue" to Lee in deciding whether to accept a plea, and Lee's counsel acknowledged that although Lee's defense to the charge was weak, if he had known Lee would be deported upon pleading guilty, he would have advised him to go to trial.
A Magistrate Judge recommended that Lee's plea be set aside and his conviction vacated. The District Court, however, denied relief, and the Sixth Circuit affirmed. Applying the two-part test for ineffective assistance claims from Strickland v. Washington, 466 U. S. 668 (1984), the Sixth Circuit concluded that, while the Government conceded that Lee's counsel had performed deficiently, Lee could not show that he was prejudiced by his attorney's erroneous advice.
Majority Decision in Jae Lee v United States
By a vote of 6-2, the Court reversed, holding that Lee successfully demonstrated that he was prejudiced by his counsel's erroneous advice. Chief Justice John Roberts wrote on behalf of the majority.
In reaching its decision, the majority cited Hill v. Lockhart, 474 U. S. 52 (1985), in which the Court held that when a defendant claims that his counsel's deficient performance deprived him of a trial by causing him to accept a plea, the defendant can show prejudice by demonstrating a "reasonable probability that, but for counsel's errors, he would not have pleaded guilty and would have insisted on going to trial."
The Court also rejected the Government's argument that a defendant with no viable defense can't show prejudice from the denial of his right to trial. "But for his attorney's incompetence, Lee would have known that accepting the plea agreement would certainly lead to deportation," Chief Justice Roberts wrote. "Going to trial? Almost certainly."
The Court acknowledged that courts should not upset a plea solely based on post hoc assertions from a defendant about how he would have pleaded but for his attorney's deficiencies. Rather, they should look to contemporaneous evidence to substantiate a defendant's expressed preferences.
In this case, the Chief Justice highlighted that both Lee and his attorney testified that "deportation was the determinative issue" to Lee. "If deportation were the determinative issue for an individual in plea discussions, as it was for Lee; if that individual had strong connections to this country and no other, as did Lee; and if the consequences of taking a chance at trial were not markedly harsher than pleading, as in this case, that 'almost' could make all the difference," he wrote.
The majority also held that the Court couldn't say that it would be irrational for someone in Lee's position to risk additional prison time in exchange for holding on to some chance of avoiding deportation. "Not everyone in Lee's position would make the choice to reject the plea," Chief Justice Roberts wrote. "But we cannot say it would be irrational to do so."
The Dissent in Jae Lee v United States
Justice Clarence Thomas authored a dissent, which was joined by Justice Samuel A. Alito Jr. Justice Thomas argued that Lee could not prove that he was harmed by the ineffective assistance of counsel.
"In the face of overwhelming evidence of guilt and in the absence of a bona fide defense, a reasonable court or jury applying the law to the facts of this case would find the defendant guilty," Justice Thomas wrote. "There is no reasonable probability of any other verdict."
"A defendant in petitioner's shoes, therefore, would have suffered the same deportation consequences regardless of whether he accepted a plea or went to trial," Justice Thomas added. "He is thus plainly better off for having accepted his plea: Had he gone to trial, he not only would have faced the same deportation consequences, he also likely would have received a higher prison sentence.
The Amendments
Establishment ClauseFree Exercise Clause
Freedom of Speech
Freedoms of Press
Freedom of Assembly, and Petitition

Unreasonable Searches and Seizures

Due Process
Eminent Domain
Rights of Criminal Defendants
Preamble to the Bill of Rights
Congress of the United States begun and held at the City of New-York, on Wednesday the fourth of March, one thousand seven hundred and eighty nine.
THE Conventions of a number of the States, having at the time of their adopting the Constitution, expressed a desire, in order to prevent misconstruction or abuse of its powers, that further declaratory and restrictive clauses should be added: And as extending the ground of public confidence in the Government, will best ensure the beneficent ends of its institution.