Class v United States: Does a Guilty Plea Waive A Constitutional Challenge?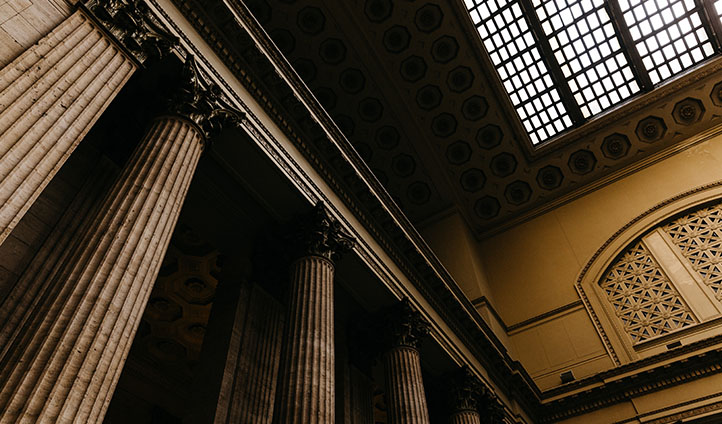 In Class v United States, the U.S. Supreme Court will determine whether a guilty plea inherently waives a defendant's right to challenge the constitutionality of his conviction. Oral arguments in the case are scheduled for October 4, 2017.
Legal Background in Class v United States
In Blackledge v. Perry, 417 U.S. 21 (1974), and Menna v. New York, 423 U.S. 61 (1975), the Supreme Court held that a defendant who pleads guilty can still raise on appeal any constitutional claim that does not depend on challenging his "factual guilt." The Court specifically held that double jeopardy and vindictive prosecution are two such claims that are not inherently resolved by pleading guilty because those claims do not challenge whether the government could properly meet its burden of proving each element of the crime.
Since those decisions, the federal circuit courts of appeal have deeply divided on whether a defendant's challenge to the constitutionality of his statute of conviction survives a plea, or instead is inherently waived as part of the concession of factual guilt. Some circuits have determined that a plea inherently waives the right to challenge the constitutionality of the statute of conviction, while other circuits broadly allow such challenges after a plea.
Facts of Class v United States
In May 2013, Rodney Class was arrested in the District of Columbia for possession of three firearms on United States Capitol Grounds in violation of 40 U.S.C. §5104(e). After unsuccessfully arguing that his indictment violated the Second and Fourteenth Amendments, Class pled guilty. The plea conceded that Class had violated § 5104, but it did not contain any express waiver of the right to appeal Petitioner's conviction, nor did it concede in any way that § 5104 itself was constitutional
Because the plea lacked any clause waiving his right to appeal his conviction, Class appealed, arguing that his Second Amendment rights had been violated. The D.C. Court of Appeals held that a guilty plea inherently waives all constitutional claims. In support of its decision, the court cited "well-established law that 'unconditional guilty pleas that are knowing and intelligent waive the pleading defendant's claims of error on appeal, even constitutional claims.'"
Issues Before the Court in Class v United States
The justices have agreed to consider the following question: "Whether a guilty plea inherently waives a defendant's right to challenge the constitutionality of his statute of conviction?"
On appeal to the U.S. Supreme Court, Class argues that the D.C. Circuit's ruling was directly contrary to the Supreme Court's holding in Menna that guilty pleas do not "inevitably 'waive' all antecedent constitutional violations" and that a defendant can still raise claims that "stand in the way of conviction [even] if factual guilt is validly established." Class further argues that the D.C. Circuit's ruling was also contrary to the rulings of the Third, Fifth, Sixth, Ninth, and Eleventh Circuits, all of which interpret Blackledge/Menna to permit constitutional challenges to the validity of a statute following a guilty plea.
The Amendments
Establishment ClauseFree Exercise Clause
Freedom of Speech
Freedoms of Press
Freedom of Assembly, and Petitition

Unreasonable Searches and Seizures

Due Process
Eminent Domain
Rights of Criminal Defendants
Preamble to the Bill of Rights
Congress of the United States begun and held at the City of New-York, on Wednesday the fourth of March, one thousand seven hundred and eighty nine.
THE Conventions of a number of the States, having at the time of their adopting the Constitution, expressed a desire, in order to prevent misconstruction or abuse of its powers, that further declaratory and restrictive clauses should be added: And as extending the ground of public confidence in the Government, will best ensure the beneficent ends of its institution.