Katz v United States Established Key Fourth Amendment Protection
Historical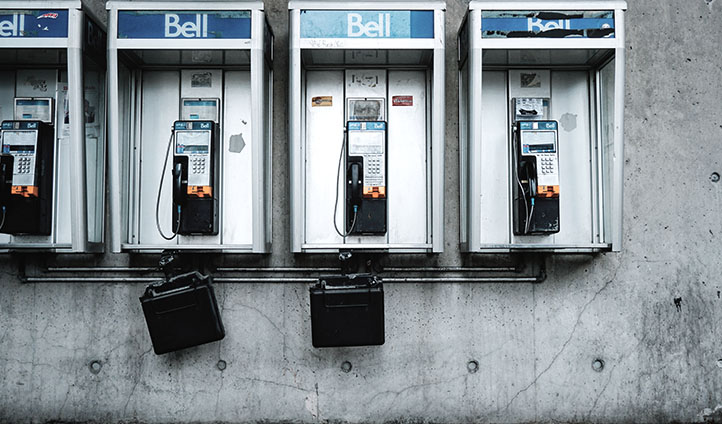 In Katz v United States, 389 U.S. 347 (1967), the U.S. Supreme Court held that warrantless wiretapping constituted a search under the Fourth Amendment, concluding that a physical intrusion was unnecessary. As Justice Potter Stewart famously wrote, the Fourth Amendment "protects people, not places."
Facts of Katz v United States
Charles Katz was convicted of transmitting gambling wagers by telephone across state lines in violation of 18 U.S.C. § 1084. Evidence of Katz's end of the conversations, overheard by FBI agents who had attached an electronic listening and recording device to the outside of the telephone booth from which the calls were made, was introduced at the trial. The Court of Appeals affirmed the conviction, finding that there was no Fourth Amendment violation since there was "no physical entrance into the area occupied by" petitioner.
Court's Decision in Katz v United States
By a vote of 7-1, the Court reversed. "The Government's eavesdropping activities violated the privacy upon which petitioner justifiably relied while using the telephone booth, and thus constituted a 'search and seizure' within the meaning of the Fourth Amendment," the Court held. Justice Potter Stewart wrote on behalf of the majority.
The Court first held that wiretapping constitutes a search, and a physical intrusion is not necessary. "Because the Fourth Amendment protects people, rather than places, its reach cannot turn on the presence or absence of a physical intrusion into any given enclosure," Justice Stewart explained.
The Court further held that a conversation is protected from unreasonable search and seizure under the Fourth Amendment if it is made with a "reasonable expectation of privacy," regardless of the location. "One who occupies [a telephone booth], shuts the door behind him, and pays the toll that permits him to place a call is surely entitled to assume that the words he utters into the mouthpiece will not be broadcast to the world," Justice Stewart wrote.
In a concurring opinion, Justice John Marshall Harlan, Jr. set forth a test for identifying a "reasonable expectation of privacy." He wrote: "My understanding of the rule that has emerged from prior decisions is that there is a twofold requirement, first that a person have exhibited an actual (subjective) expectation of privacy and, second, that the expectation be one that society is prepared to recognize as 'reasonable.'"
The Amendments
Establishment ClauseFree Exercise Clause
Freedom of Speech
Freedoms of Press
Freedom of Assembly, and Petitition

Unreasonable Searches and Seizures

Due Process
Eminent Domain
Rights of Criminal Defendants
Preamble to the Bill of Rights
Congress of the United States begun and held at the City of New-York, on Wednesday the fourth of March, one thousand seven hundred and eighty nine.
THE Conventions of a number of the States, having at the time of their adopting the Constitution, expressed a desire, in order to prevent misconstruction or abuse of its powers, that further declaratory and restrictive clauses should be added: And as extending the ground of public confidence in the Government, will best ensure the beneficent ends of its institution.