Juror Racial Bias Returns Death Row Inmate Case to Trial Court in Tharpe v Sellers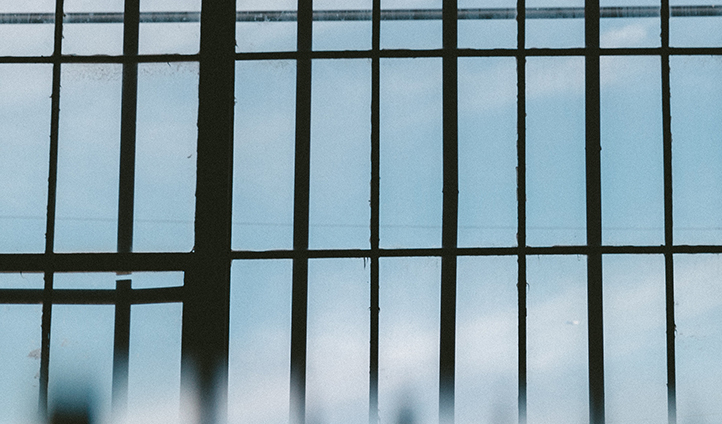 The U.S. Supreme Court recently ruled that a Georgia death row inmate should be able to continue his effort to reopen his case. In its per curium opinion in Tharpe v Sellers, 583 U. S. ____ (2018), the Court noted that the defendant faced long odds in overturning his conviction, but agreed that the lower courts should consider his claim that a juror's racial bias prejudiced his case.
Facts of Tharpe v Sellers
Keith Tharpe was sentenced to death after being convicted of killing his sister-in-law. Several years later, he moved to reopen his federal habeas corpus proceedings regarding his claim that the Georgia jury that convicted him of murder included a white juror, Barney Gattie, who was biased against Tharpe because he is black.
In support, Tharpe produced a sworn affidavit, signed by Gattie. "The Freemans are what I would call a nice Black family," Mr. Gattie wrote. "In my experience, I have observed that there are two types of black people. 1. Black folks and 2. Niggers." He further stated, "Because I knew the victim and her husband's family and knew them all to be good black folks, I felt Tharpe, who wasn't in the 'good' black folks category in my book, should get the electric chair for what he did." He added: "After studying the Bible, I have wondered if black people even have souls."
The District Court denied Tharpe's motion, citing that, among other things, Tharpe's claim procedurally defaulted in state court. The District Court also noted that Tharpe could not overcome that procedural default because he had failed to produce any clear and convincing evidence contradicting the state court's determination that Gattie's presence on the jury did not prejudice him.
Tharpe then sought a certificate of appealability (COA). However, the Eleventh Circuit Court of Appeals denied his COA application after deciding that jurists of reason could not dispute that the District Court's procedural ruling was correct. Citing the Supreme Court's decision in Brecht v. Abrahamson, 507 U. S. 619, 637 (1993), the Eleventh Circuit specifically held that that Tharpe had failed to show prejudice in connection with his procedurally defaulted claim, i.e., that Tharpe had "failed to demonstrate that Barney Gattie's behavior 'had substantial and injurious effect or influence in determining the jury's verdict.'"
The Majority Decision in Tharpe v Sellers
The Supreme Court concluded that the Eleventh Circuit erred. It held that the Court of Appeals' review should not have rested on the ground that it was indisputable among reasonable jurists that Gattie's service on the jury did not prejudice Tharpe.
"Gattie's remarkable affidavit—which he never retracted— presents a strong factual basis for the argument that Tharpe's race affected Gattie's vote for a death verdict," the Court wrote. "At the very least, jurists of reason could debate whether Tharpe has shown by clear and convincing evidence that the state court's factual determination was wrong."
In its opinion, the majority noted that Tharpe faces an uphill battle in overturning his conviction, noting that the federal courts may only reopen such a case in "extraordinary circumstances."
The Dissent in Tharpe v Sellers
Justices Clarence Thomas wrote a dissenting opinion, which was joined by Samuel Alito and Neil Gorsuch. The dissenters accused the majority of "ceremonial hand-wringing."
"In bending the rules here to show its concern for a black capital inmate, the Court must think it is showing its concern for racial justice. It is not," Justice Thomas wrote. "Its summary vacatur will not stop Tharpe's execution or erase the 'unusual fac[t]' of the affidavit. It will only delay justice for Jaquelin Freeman, who was also black, who is ignored by the majority, and who was murdered by Tharpe 27 years ago."
The Amendments
Establishment ClauseFree Exercise Clause
Freedom of Speech
Freedoms of Press
Freedom of Assembly, and Petitition

Unreasonable Searches and Seizures

Due Process
Eminent Domain
Rights of Criminal Defendants
Preamble to the Bill of Rights
Congress of the United States begun and held at the City of New-York, on Wednesday the fourth of March, one thousand seven hundred and eighty nine.
THE Conventions of a number of the States, having at the time of their adopting the Constitution, expressed a desire, in order to prevent misconstruction or abuse of its powers, that further declaratory and restrictive clauses should be added: And as extending the ground of public confidence in the Government, will best ensure the beneficent ends of its institution.