SCOTUS Sides with Anti-Abortion Pregnancy Centers in First Amendment Case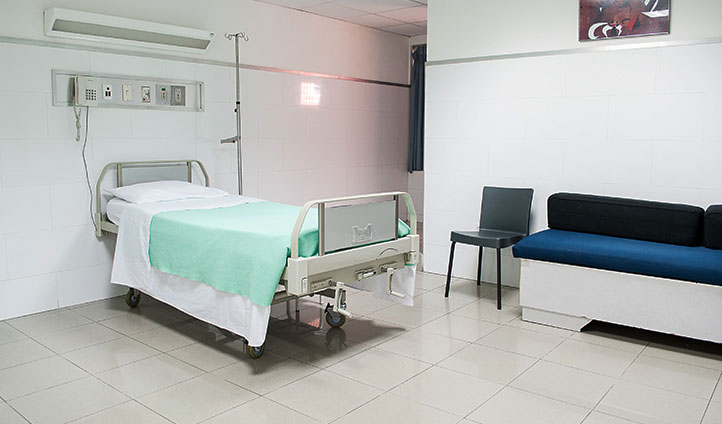 In National Institute of Family and Life Advocates v Becerra, 585 U.S. ____ (2018), the U.S. Supreme Court ruled that anti-abortion crisis pregnancy centers are likely to succeed in their First Amendment challenge to a California law that requires such centers to meet several requirements, such displaying certain notices to patients.
Facts of National Institute of Family and Life Advocates v Becerra
The California Reproductive Freedom, Accountability, Comprehensive Care, and Transparency Act (FACT Act) was enacted to regulate crisis pregnancy centers—pro-life centers that offer pregnancy-related services. The FACT Act requires clinics that primarily serve pregnant women to provide certain notices. Clinics that are licensed must notify women that California provides free or low-cost services, including abortions, and give them a phone number to call. Its stated purpose is to make sure that state residents know their rights and what health care services are available to them. Unlicensed clinics must notify women that California has not licensed the clinics to provide medical services. Its stated purpose is to ensure that pregnant women know when they are receiving health care from licensed professionals.
Petitioners—two crisis pregnancy centers, one licensed and one unlicensed, and an organization of crisis pregnancy centers— filed suit. They alleged that both the licensed and the unlicensed notices abridge the freedom of speech protected by the First Amendment. The District Court denied their motion for a preliminary injunction, and the Ninth Circuit affirmed. Holding that petitioners could not show a likelihood of success on the merits, the court concluded that the licensed notice survived a lower level of scrutiny applicable to regulations of "professional speech," and that the unlicensed notice satisfied any level of scrutiny.
Majority Decision in National Institute of Family and Life Advocates v Becerra
By a vote of 5-4, the Supreme Court reversed, holding that the FACT Act violates the First Amendment. Justice Clarence Thomas wrote on behalf of the majority.
The majority first concluded that the licensed notice likely violates the First Amendment. In reaching this decision, it noted that the licensed notice is a content-based regulation that, by compelling petitioners to speak a particular message, alters the content of their speech. "Requiring petitioners to inform women how they can obtain state-subsidized abortions, at the same time petitioners try to dissuade women from choosing that option . . . plainly alters the content of petitioners' speech," Justice Thomas wrote. He added that the "government-drafted script" specifically mentions abortion — "the very practice that petitioners are devoted to opposing."
The majority also rejected the Ninth Circuit's determination that the licensed notice constitutes professional speech, which is not subject to strict scrutiny. Nonetheless, the majority further held that the licensed notice couldn't even survive even intermediate scrutiny. "Assuming that California's interest in providing low-income women with information about state-sponsored service is substantial, the licensed notice is not sufficiently drawn to promote it," Justice Thomas wrote. "The notice is 'wildly underinclusive,' because it applies only to clinics that have a 'primary purpose' of 'providing family planning or pregnancy-related services' while excluding several other types of clinics that also serve low-income women and could educate them about the State's services." The majority also noted that California could also inform the women about its services "without burdening a speaker with unwanted speech," such as through a public-information campaign.
The majority similarly found that the unlicensed notice unduly burdens protected speech. According to Justice Thomas, "California has not demonstrated any justification for the unlicensed notice that is more than 'purely hypothetical.'" He went on to explain:
The only justification put forward by the state legislature was ensuring that pregnant women know when they are receiving medical care from licensed professionals, but California denied that the justification for the law was that women did not know what kind of facility they are entering when they go to a crisis pregnancy center. Even if the State had presented a nonhypohetical justification, the FACT Act unduly burdens protected speech. It imposes a government-scripted, speaker-based disclosure requirement that is wholly disconnected from the State's informational interest. It requires covered facilities to post California's precise notice, no matter what the facilities say on site or in their advertisements. And it covers a curiously narrow subset of speakers: those that primarily provide pregnancy-related services, but not those that pro- vide, e.g., nonprescription birth control.
Dissent in National Institute of Family and Life Advocates v Becerra
Justice Stephen Breyer authored a dissenting opinion, which was joined by Justice Elena Kagan. "If a state can lawfully require a doctor to tell a woman seeking an abortion about adoption services, why should it not be able, as here, to require a medical counselor to tell a woman seeking prenatal care or other reproductive health care about childbirth and abortion services?" he asked.
"As the question suggests," Justice Breyer continued, "there is no convincing reason to distinguish between information about adoption and information about abortion in this context. After all, the rule of law embodies evenhandedness, and 'what is sauce for the goose is normally sauce for the gander.'"
The Amendments
Establishment ClauseFree Exercise Clause
Freedom of Speech
Freedoms of Press
Freedom of Assembly, and Petitition

Unreasonable Searches and Seizures

Due Process
Eminent Domain
Rights of Criminal Defendants
Preamble to the Bill of Rights
Congress of the United States begun and held at the City of New-York, on Wednesday the fourth of March, one thousand seven hundred and eighty nine.
THE Conventions of a number of the States, having at the time of their adopting the Constitution, expressed a desire, in order to prevent misconstruction or abuse of its powers, that further declaratory and restrictive clauses should be added: And as extending the ground of public confidence in the Government, will best ensure the beneficent ends of its institution.