United States v Stitt Clarifies Burglary Under Armed Career Criminal Act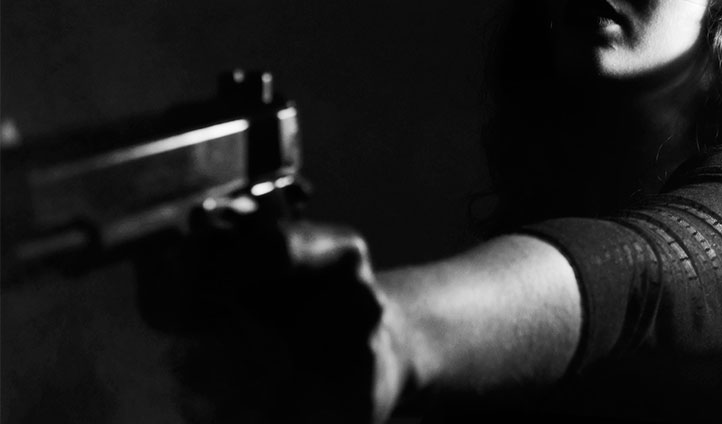 In United States v Stitt, decided on December 10, 2018, the U.S. Supreme Court held that the term "burglary," as used in the federal Armed Career Criminal Act (ACCA), includes the burglary of any "structure or vehicle that has been adapted or is customarily used for overnight accommodation." The Court's decision was unanimous.
Armed Career Criminal Act
The federal statute requires sentencing judges to imposes a 15-year mandatory-minimum sentence on any federal firearms offender who also has three prior "serious" drug or "violent" felony convictions. Those prior felonies include any crime that is punishable by imprisonment for a term exceeding one year and that also:
(i) has as an element the use, attempted use, or threatened use of physical force against the person of another; or
(ii) is burglary, arson, or extortion, involves use of explosives, or otherwise involves conduct that presents a serious potential risk of physical injury to another.
Facts of United States v Stitt
Respondents Victor J. Stitt and Jason Daniel Sims were each convicted in federal court of unlawfully possessing a firearm. The sentencing judge in each case imposed the mandatory minimum 15-year prison term required under the ACCA. Respondents' prior convictions were for violations of state burglary statutes, a Tennessee statute in Stitt's case and an Arkansas statute in Sims' case, that prohibit burglary of a structure or vehicle that has been adapted or is customarily used for overnight accommodation. In both cases, the District Courts found that the state statutory crimes fell within the scope of the ACCA's term "burglary." The Sixth Circuit and Eighth Circuit Court of Appeals disagreed, vacated each sentence, and remanded for resentencing.
Court's Decision in United States v Stitt
The Supreme Court concluded that the term "burglary" in the ACCA includes the burglary of a structure or vehicle that has been adapted or is customarily used for overnight accommodation. Justice Stephen Breyer wrote on behalf of the unanimous Court.
In reaching its decision, the Court cited Taylor v. United States, 495 U.S. 575 (1990). Under the "categorical approach" established under Taylor, courts must evaluate a prior state conviction by reference to the elements of the state offense, rather than to the defendant's behavior on a particular occasion. Taylor specifically considered the statutory term "burglary" and defined the elements of generic burglary as "an unlawful or unprivileged entry into, or remaining in, a building or other structure, with intent to commit a crime."
The Court went on to hold that the relevant language of the Tennessee and Arkansas statutes falls within the scope of generic burglary's definition as set forth in Taylor. In support, the majority highlighted that Congress viewed burglary as inherently dangerous because it "creates the possibility of a violent confrontation between the offender and an occupant, caretaker, or some other person who comes to investigate."
"An offender who breaks into a mobile home, an RV, a camping tent, a vehicle, or another structure that is adapted for or customarily used for lodging runs a similar or greater risk of violent confrontation," Justice Breyer noted.
"Although, as respondents point out, the risk of violence is diminished if, for example, a vehicle is only used for lodging part of the time, we have no reason to believe that Congress intended to make a part-time/full-time distinction," he added. "After all, a burglary is no less a burglary because it took place at a summer home during the winter, or a commercial building during a holiday."
The Amendments
Establishment ClauseFree Exercise Clause
Freedom of Speech
Freedoms of Press
Freedom of Assembly, and Petitition

Unreasonable Searches and Seizures

Due Process
Eminent Domain
Rights of Criminal Defendants
Preamble to the Bill of Rights
Congress of the United States begun and held at the City of New-York, on Wednesday the fourth of March, one thousand seven hundred and eighty nine.
THE Conventions of a number of the States, having at the time of their adopting the Constitution, expressed a desire, in order to prevent misconstruction or abuse of its powers, that further declaratory and restrictive clauses should be added: And as extending the ground of public confidence in the Government, will best ensure the beneficent ends of its institution.