SCOTUS Sides With Patrol Agent in Cross-Border Shooting Case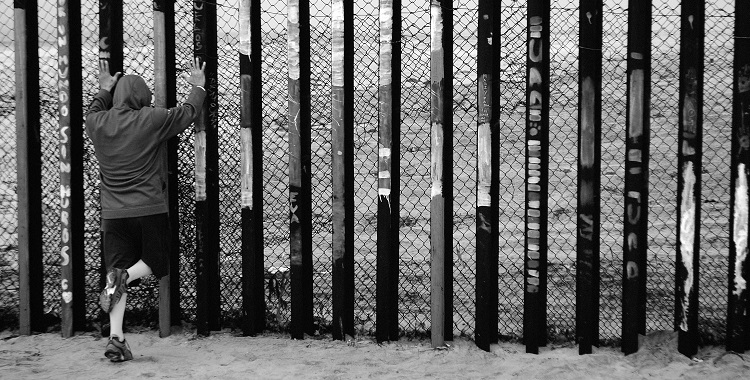 In Hernandez v. Mesa, 589 U. S. ____ (2020), the U.S. Supreme Court held that the parents of a 15-year-old Mexican boy killed by a U.S. Border Patrol agent shooting across the Mexican border could not pursue a damages claim. In so ruling, the majority refused to extend its ruling in Bivens v. Six Unknown Named Agents, 403 U. S. 388 (1971), to a cross-border shooting.
Facts of the Case
U.S. Border Patrol Agent Jesus Mesa, Jr., shot and killed Sergio Adrián Hernández Güereca, a 15-year-old Mexican national, in cross-border incident. Mesa was standing on U.S. territory when he fired the shots that struck and killed Hernández, who was on Mexican soil. Agent Mesa asserts that Hernández was seeking to illegally cross the border, while petitioners, Hernández's parents, maintain he was playing a game with his friends that involved running back and forth across the culvert separating El Paso, Texas, from Ciudad Juarez, Mexico. A subsequent Department of Justice investigation found that Agent Mesa hadn't violated Customs and Border Patrol policy or training, and declined to bring charges against him. The United States also denied Mexico's request for Agent Mesa to be extradited to face criminal charges in Mexico.
Petitioners sued for damages in U. S. District Court under Bivens, alleging that Mesa violated Hernández's Fourth and Fifth Amendment rights. The District Court dismissed their claims, and the United States Court of Appeals for the Fifth Circuit affirmed. After this Court vacated that decision and remanded for further consideration in light of Ziglar v. Abbasi, 582 U. S. ___, the Fifth Circuit again affirmed, refusing to recognize a Bivens claim for a cross-border shooting.
Majority Decision
By a vote of 5-4, the Supreme Court affirmed.Justice Samuel A. Alito Jr. wrote on behalf of the majority. He was joined by Chief Justice John G. Roberts Jr. and Justices Clarence Thomas, Neil M. Gorsuch and Brett M. Kavanaugh.
The majority agreed that Bivens should not be extended to a cross-border shooting, citing separation of powers considerations and the distinctive characteristics of cross-border shooting claims. "[T]he Constitution's separation of powers requires us to exercise caution before extending Bivens to a new 'context,' and a claim based on a cross-border shooting arises in a context that is markedly new," Justice Alito wrote.
The majority emphasized that unlike any previously recognized Bivens claim, a cross-border shooting claim has foreign relations implications. "When agents of the United States government violate fundamental rights of Mexican nationals and others within Mexico's jurisdiction, it is a priority to Mexico to see that the United States provides adequate means to hold the agents accountable and to compensate the victims," Justice Alito explained. "The United States would expect no less if the situation were reversed and a Mexican government agent, standing in Mexico and shooting across the border, had killed an American child standing on U.S. soil."
Justice Alito also noted that "the issue here implicates an element of national security." He wrote:
During the last fiscal year, approximately 850,000 persons were apprehended attempting to enter the United States illegally from Mexico, and large quantities of drugs were smuggled across the border. In addition, powerful criminal organizations operating on both sides of the border present a serious law enforcement problem for both countries.
Finally, the majority cited that "Congress has been notably hesitant to create claims based on allegedly tortious conduct abroad." Accordingly, it refused to extend Bivens into this new field.
Dissent
Justice Ruth Bader Ginsburg authored a dissent, which was joined by Justices Stephen G. Breyer, Sonia Sotomayor and Elena Kagan. The dissenting justices argued that Bivens should apply. "The only salient difference here: the fortuity that the bullet happened to strike Hernández on the Mexican side of the embankment," Justice Ginsburg wrote. "But Hernández's location at the precise moment the bullet landed should not matter one whit."
The Amendments
Establishment ClauseFree Exercise Clause
Freedom of Speech
Freedoms of Press
Freedom of Assembly, and Petitition

Unreasonable Searches and Seizures

Due Process
Eminent Domain
Rights of Criminal Defendants
Preamble to the Bill of Rights
Congress of the United States begun and held at the City of New-York, on Wednesday the fourth of March, one thousand seven hundred and eighty nine.
THE Conventions of a number of the States, having at the time of their adopting the Constitution, expressed a desire, in order to prevent misconstruction or abuse of its powers, that further declaratory and restrictive clauses should be added: And as extending the ground of public confidence in the Government, will best ensure the beneficent ends of its institution.