US Supreme Court Makes Unprecedented Decision to Hear Oral Arguments Remotely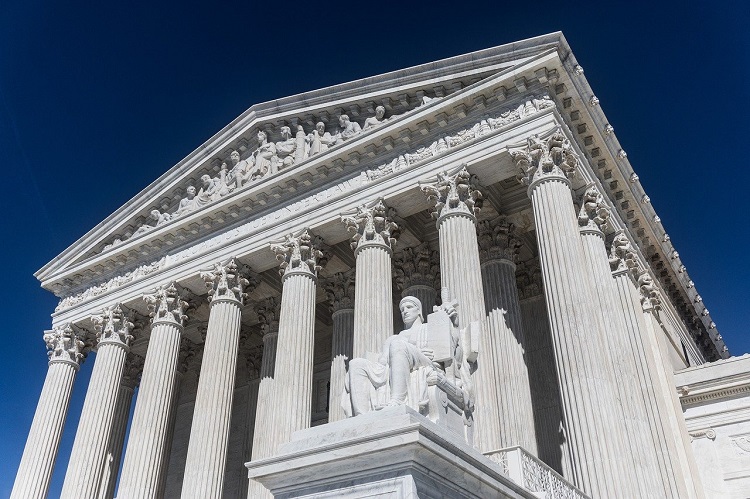 Starting next month, the U.S. Supreme Court will conduct oral arguments remotely and make live audio of the proceedings available to the public. The unprecedented decision highlights that even that the deep-rooted traditions of the Court are not immune from coronavirus (COVID-19).
The pandemic forced the Court to close to the public in early March. The Court also cancelled its March and April argument sessions, although the justices continued to issue opinions. Given the uncertainty surrounding COVID-19, the Court has chosen to embrace technology, something it has been reluctant to do in the past. The Court has repeatedly rejected calls to allow television cameras to record proceedings and previously only released audio recordings several days after oral arguments.
As announced by the Court, it will hear oral arguments by telephone conference on May 4, 5, 6, 11, 12 and 13 in a limited number of previously postponed cases. The following case are scheduled for remote oral argument in May:
McGirt v. Oklahoma
United States Patent and Trademark Office v. Booking.com B.V.
Agency for International Development v. Alliance for Open Society International, Inc.
Our Lady of Guadalupe School v. Morrissey-Berru and St. James School v. Biel
Little Sisters of the Poor Saints Peter and Paul Home v. Pennsylvania and Trump v. Pennsylvania
Chiafalo v. Washington
Colorado Department of State v. Baca
Barr v. American Association of Political Consultants, Inc.
Trump v. Vance
Trump v. Mazars USA, LLP and Trump v. Deutsche Bank AG
The Justices and counsel will all participate remotely. The Court plans to provide a live audio feed of these arguments to news media, which can then broadcast them to the public.
Once the Court returns to the bench, it will be interesting to see whether it will cease the practice of broadcasting live audio of oral arguments. If so, this may be a case where the pandemic results in a permanent change for the better, leading to greater transparency at the country's highest court.
The Amendments
Establishment ClauseFree Exercise Clause
Freedom of Speech
Freedoms of Press
Freedom of Assembly, and Petitition

Unreasonable Searches and Seizures

Due Process
Eminent Domain
Rights of Criminal Defendants
Preamble to the Bill of Rights
Congress of the United States begun and held at the City of New-York, on Wednesday the fourth of March, one thousand seven hundred and eighty nine.
THE Conventions of a number of the States, having at the time of their adopting the Constitution, expressed a desire, in order to prevent misconstruction or abuse of its powers, that further declaratory and restrictive clauses should be added: And as extending the ground of public confidence in the Government, will best ensure the beneficent ends of its institution.