SCOTUS Rules Sixth Amendment Right to a Unanimous Jury Applies in State Courts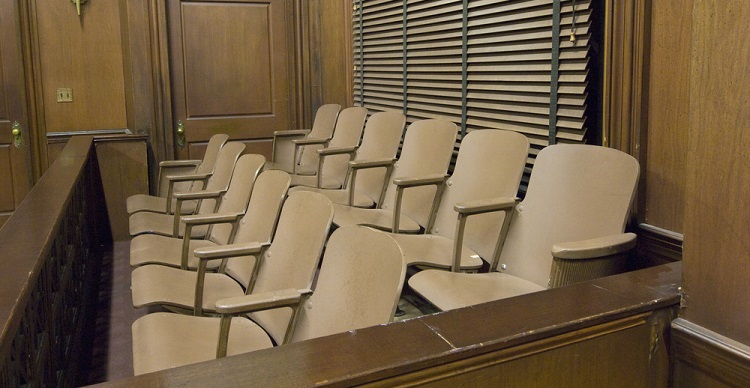 In Ramos v. Louisiana, 590 U. S. ____ (2020), the U.S. Supreme Court held that the Sixth Amendment right to a jury trial, as incorporated against the states, requires a unanimous verdict to convict a defendant of a serious offense. The Court struck down so-called "split verdicts" by a vote of 6-3, with the justices even more divided over the weight that should be afforded to Court precedent.
Facts of the Case
In most states and federal court, a single juror's vote to acquit is enough to prevent a conviction. However, both Louisiana and Oregon have long punished people based on 10-to-2 verdicts.
Petitioner Evangelisto Ramos was convicted of a serious crime in a Louisiana court by a 10-to-2 jury verdict. While he would have received a mistrial in most other courts, Ramos was sentenced to life without parole. He appealed his conviction by a nonunanimous jury as an unconstitutional denial of the Sixth Amendment right to a jury trial.
Majority Decision
The Supreme Court reversed, holding that the Sixth Amendment right to a jury trial—as incorporated against the States by way of the Fourteenth Amendment—requires a unanimous verdict to convict a defendant of a serious offense. Justice Neil Gorsuch wrote on behalf of the majority. He was joined by Justices Ruth Bader Ginsburg, Stephen Breyer, Sonia Sotomayor, and Brett Kavanaugh.
In reaching its decision, the majority noted that the Court has commented on the Sixth Amendment's unanimity requirement no fewer than 13 times over more than 120 years, and also explained that the Sixth Amendment right to a jury trial is incorporated against the States under the Fourteenth Amendment. Justice Gorsuch explained:
There can be no question either that the Sixth Amendment's unanimity requirement applies to state and federal criminal trials equally. This Court has long explained that the Sixth Amendment right to a jury trial is "fundamental to the American scheme of justice" and incorporated against the States under the Fourteenth Amendment. This Court has long explained, too, that incorporated provisions of the Bill of Rights bear the same content when asserted against States as they do when asserted against the federal government. So if the Sixth Amendment's right to a jury trial requires a unanimous verdict to support a conviction in federal court, it requires no less in state court.
The majority also addressed its decision in Apodaca v. Oregon, 406 U. S. 404 (1972). In a fractured opinion, a four-Justice plurality, questioning whether unanimity serves an important "function" in "contemporary society," concluded that unanimity's costs outweighed its benefits. Justice Powell, who cast the deciding vote, adopted a "dual-track" incorporation approach. He agreed that the Sixth Amendment requires unanimity but believed that the Fourteenth Amendment does not render this guarantee fully applicable against the States.
According to the majority, factors traditionally considered by the Court when determining whether to preserve precedent on stare decisis grounds do not favor upholding Apodaca. "Even if we accepted the premise that Apodaca established a precedent, no one on the Court today is prepared to say it was rightly decided, and stare decisis isn't supposed to be the art of methodically ignoring what everyone knows to be true," Justice Gorsuch wrote. "Whether we look to the plurality opinion or Justice Powell's separate concurrence, Apodaca was gravely mistaken; again, no Member of the Court today defends either as rightly decided," he added.
Gorsuch further noted that, when it comes to reliance interests, "neither Louisiana nor Oregon claims anything like the prospective economic, regulatory, or social disruption litigants seeking to preserve precedent usually invoke." While the majority noted that Louisiana and Oregon may need to retry defendants convicted of felonies by nonunanimous verdicts whose cases are still pending on direct appeal, it highlighted that new rules of criminal procedure usually come with a cost.
Dissent Justice Samuel Alito dissented, in an opinion joined by Chief Justice John Roberts and Justice Elena Kagan.Justice Alito argued that stare decisis "gets rough treatment in today's decision," as a "badly fractured majority casts aside an important and long-established decision with little regard for the enormous reliance the decision has engendered."
The Amendments
Establishment ClauseFree Exercise Clause
Freedom of Speech
Freedoms of Press
Freedom of Assembly, and Petitition

Unreasonable Searches and Seizures

Due Process
Eminent Domain
Rights of Criminal Defendants
Preamble to the Bill of Rights
Congress of the United States begun and held at the City of New-York, on Wednesday the fourth of March, one thousand seven hundred and eighty nine.
THE Conventions of a number of the States, having at the time of their adopting the Constitution, expressed a desire, in order to prevent misconstruction or abuse of its powers, that further declaratory and restrictive clauses should be added: And as extending the ground of public confidence in the Government, will best ensure the beneficent ends of its institution.