SCOTUS Rules Litigants Can Sue Federal Officials Individually in Religious Freedom Suits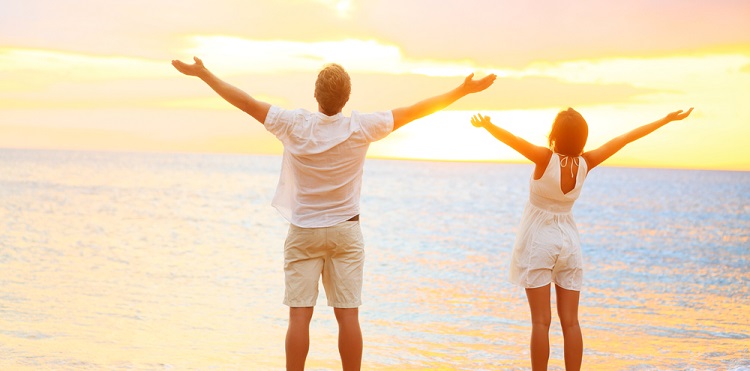 In Tanzin v. Tanvir, 592 U. S. ____ (2020), the U.S. Supreme Court unanimously held that the Religious Freedom Restoration Act of 1993's (RFRA) express remedies provision authorizes litigants, when appropriate, to obtain money damages against federal officials in their individual capacities for violating litigants' right to free exercise of religion under the First Amendment. The Court's decision clears the way for Muslims placed on the "No Fly List" to pursue money damages from a group of FBI agents in their personal capacity.
Facts of the Case
The Religious Freedom Restoration Act of 1993 (RFRA) prohibits the Federal Government from imposing substantial burdens on religious exercise, absent a compelling interest pursued through the least restrictive means. It also gives a person whose religious exercise has been unlawfully burdened the right to seek "appropriate relief." Congress passed the Act in the wake of the Supreme Court's decision in Employment Div., Dept. of Human Resources of Ore. v. Smith, 494 U.S. 872 (1990), which held that the First Amendment tolerates neutral, generally applicable laws that burden or prohibit religious acts even when the laws are unsupported by a narrowly tailored, compelling governmental interest. The RFRA sought to counter the effect of that holding and restore the pre-Smith "compelling interest test" by "provid[ing] a claim . . . to persons whose religious exercise is substantially burdened by government."
Respondents Muhammad Tanvir, Jameel Algibhah, and Naveed Shinwari are practicing Muslims who claim that FBI agents placed them on the No Fly List in retaliation for their refusal to act as informants against their religious communities. Respondents sued various agents in their official capacities, seeking removal from the No Fly List. They also sued the agents in their individual capacities for money damages. According to respondents, the retaliation cost them substantial sums of money: airline tickets wasted and income from job opportunities lost.
More than a year after respondents sued, the Department of Homeland Security informed them that they could now fly, thus mooting the claims for injunctive relief. The District Court then dismissed the individual-capacity claims for money damages, ruling that RFRA does not permit monetary relief. The Second Circuit Court of Appeals reversed. It determined that RFRA's express remedies provision, combined with the statutory definition of "Government," authorizes claims against federal officials in their individual capacities. Relying on our precedent and RFRA's broad protections for religious liberty, the court concluded that the open-ended phrase "appropriate relief" encompasses money damages against officials.
Supreme Court's Decision
By a vote of 8-0, the Supreme Court affirmed. "We conclude that RFRA's express remedies provision permits litigants, when appropriate, to obtain money damages against federal officials in their individual capacities," Justice Clarence Thomas wrote on behalf of the unanimous Court.
Justice Thomas first addressed if injured parties can sue Government officials in their personal capacities. In answering in the affirmative, Justice Thomas cited the plain language of the statute, writing:
RFRA's text provides a clear answer: They can. Persons may sue and obtain relief "against a government," §2000bb–1(c), which is defined to include "a branch, department, agency, instrumentality, and official (or other person acting under color of law) of the United States." §2000bb–2(1) (emphasis added).
As Justice Thomas explained, under the RFRA's definition, relief that can be executed against an "official . . . of the Unites States" is "relief against a government." He further noted that this interpretation is confirmed by RFRA's use of the phrase "persons acting under color of law," which has long been interpreted by this Court in the 42 U.S.C. §1983 context to permit suits against officials in their individual capacities.
Justice Thomas then turned to whether the "appropriate relief" referenced in the RFRA allows for monetary damages. Rejecting the government's argument, the Court held that it does. "A damages remedy is not just 'appropriate' relief as viewed through the lens of suits against Government employees," he wrote. "It is also the only form of relief that can remedy some RFRA violations. For certain injuries, such as respondents' wasted plane tickets, effective relief consists of damages, not an injunction."
The Court rejected the government's argument that it should be wary of damages against government officials because these awards could raise separation-of-powers concerns. "To be sure, there may be policy reasons why Congress may wish to shield Government employees from personal liability, and Congress is free to do so," Thomas wrote. "But there are no constitutional reasons why we must do so in its stead."
The Amendments
Establishment ClauseFree Exercise Clause
Freedom of Speech
Freedoms of Press
Freedom of Assembly, and Petitition

Unreasonable Searches and Seizures

Due Process
Eminent Domain
Rights of Criminal Defendants
Preamble to the Bill of Rights
Congress of the United States begun and held at the City of New-York, on Wednesday the fourth of March, one thousand seven hundred and eighty nine.
THE Conventions of a number of the States, having at the time of their adopting the Constitution, expressed a desire, in order to prevent misconstruction or abuse of its powers, that further declaratory and restrictive clauses should be added: And as extending the ground of public confidence in the Government, will best ensure the beneficent ends of its institution.