Supreme Court Rules Tribal Police Can Detain and Search Non-Native Americans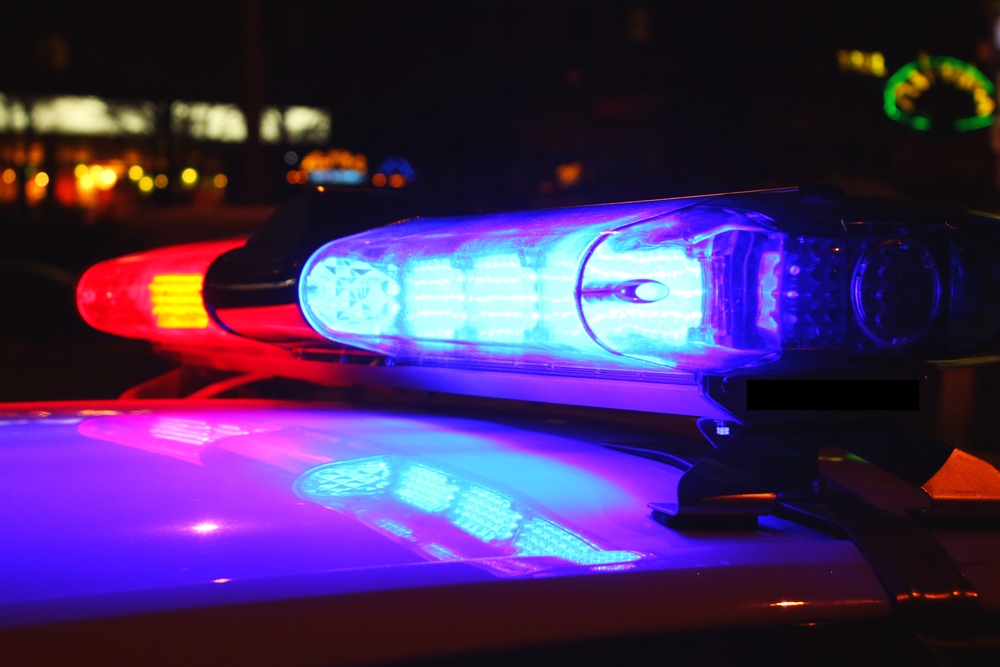 In United States v. Cooley, 593 U.S. ____ (2021), the U.S. Supreme Court unanimously held that a tribal police officer has the authority to detain temporarily and to search non-Indian persons traveling on public rights-of-way running through a reservation for potential violations of state or federal law.
Facts of the Case
Late one night, Officer James Saylor of the Crow Police Department approached a truck parked on United States Highway 212, a public right-of-way within the Crow Reservation in the State of Montana. Saylor spoke to the driver, Joshua James Cooley, and observed that Cooley appeared to be non-native and had watery, bloodshot eyes. Saylor also noticed two semiautomatic rifles lying on Cooley's front seat. Fearing violence, Saylor ordered Cooley out of the truck and conducted a pat down search. Saylor also saw in the truck a glass pipe and a plastic bag that contained methamphetamine. Additional officers, including an officer with the federal Bureau of Indian Affairs, arrived on the scene in response to Saylor's call for assistance. Saylor was directed to seize all contraband in plain view, leading Saylor to discover more methamphetamine. Saylor took Cooley to the Crow Police Department where federal and local officers further questioned Cooley.
A federal grand jury subsequently indicted Cooley on drug and gun offenses. The District Court granted Cooley's motion to suppress the drug evidence. The Ninth Circuit Court of Appeals affirmed. It reasoned that a tribal police officer could stop (and hold for a reasonable time) a non-Indian suspect if the officer first tries to determine whether the suspect is non-Indian and, in the course of doing so, finds an apparent violation of state or federal law. The Ninth Circuit concluded that Saylor had failed to make that initial determination here.
Supreme Court's Decision
The U.S. Supreme Court reversed, holding that tribal officers have the authority to investigate potential violations of state or federal laws that apply to non-Indians on a public right-of-way within the reservation.
"We have previously noted that a tribe retains inherent sovereign authority to address 'conduct [that] threatens or has some direct effect on . . . the health or welfare of the tribe,'" Justice Stephen G. Breyer wrote on behalf of the unanimous Court. "We believe this statement of law governs here. And we hold the tribal officer possesses the authority at issue."
In reaching its decision, the Court acknowledged the "general proposition" established in Montana v. United States, 450 U.S. 544 (1981) that the "inherent sovereign powers of an Indian tribe do not extend to the activities of nonmembers of the tribe." It went on to explain that one of the exceptions to the general rule "fits almost like a glove here": A tribe retains inherent authority over the conduct of non-Indians on the reservation "when that conduct threatens or has some direct effect on . . . the health or welfare of the tribe."
"To deny a tribal police officer authority to search and detain for a reasonable time any person he or she believes may commit or has committed a crime would make it difficult for tribes to protect themselves against ongoing threats," Justice Breyer wrote. "Such threats may be posed by, for instance, non-Indian drunk drivers, transporters of contraband or other criminal offenders operating on roads within the boundaries of a tribal reservation."
The Supreme Court raised concerns about the workability of the Ninth Circuit's standards, which would require tribal officers first to determine whether a suspect is non-Indian and, if so, to temporarily detain a non-Indian only for "apparent" legal violations. As Justice Breyer explained, the first requirement produces an incentive to lie, while the second requirement introduces a new standard into search and seizure law and creates a problem of interpretation that will arise frequently given the prevalence of non-Indians in Indian reservations.
The Amendments
Establishment ClauseFree Exercise Clause
Freedom of Speech
Freedoms of Press
Freedom of Assembly, and Petitition

Unreasonable Searches and Seizures

Due Process
Eminent Domain
Rights of Criminal Defendants
Preamble to the Bill of Rights
Congress of the United States begun and held at the City of New-York, on Wednesday the fourth of March, one thousand seven hundred and eighty nine.
THE Conventions of a number of the States, having at the time of their adopting the Constitution, expressed a desire, in order to prevent misconstruction or abuse of its powers, that further declaratory and restrictive clauses should be added: And as extending the ground of public confidence in the Government, will best ensure the beneficent ends of its institution.