Supreme Court Sides With Police in Two Qualified Immunity Cases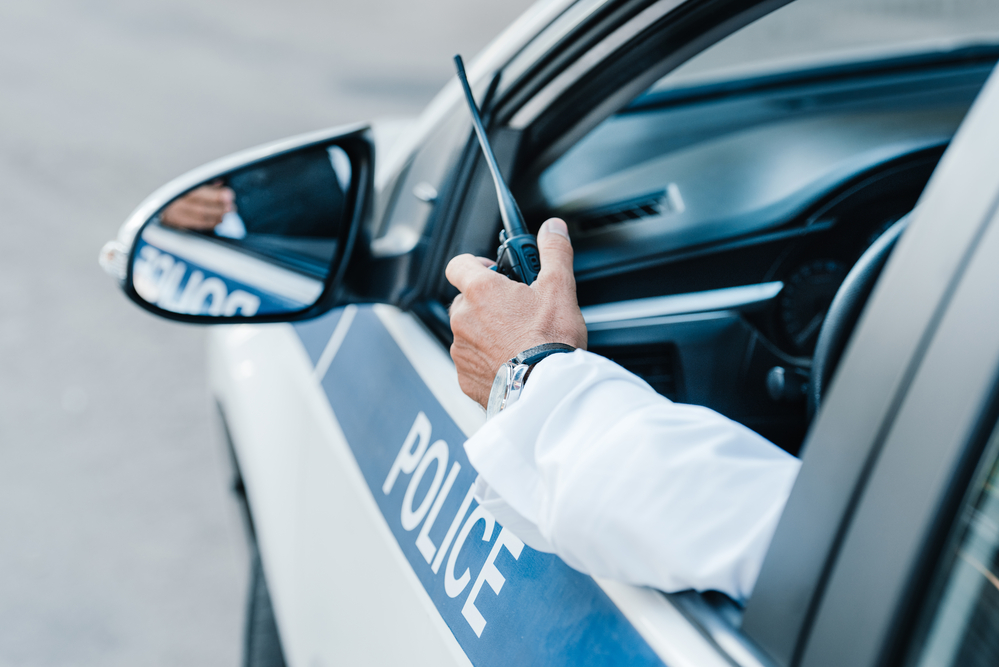 The U.S. Supreme Court recently sided with police in two excessive force lawsuits asserting qualified immunity. The Court decided the cases summarily, without briefing or oral arguments.
Qualified Immunity
Under Supreme Court precedent, "Qualified immunity attaches when an official's conduct does not violate clearly established statutory or constitutional rights of which a reasonable person would have known." White v. Pauly, 580 U.S. ___, ___ (2017) (per curiam). A right is clearly established when it is "sufficiently clear that every reasonable official would have understood that what he is doing violates that right." Mullenix v. Luna, 577 U.S. 7, 11 (2015). Although the Court's case law does not require a case directly on point for a right to be clearly established, "existing precedent must have placed the statutory or constitutional question beyond debate." This inquiry "must be undertaken in light of the specific context of the case, not as a broad general proposition."
In the Fourth Amendment context, the Supreme Court has held that specificity is especially important given that it is sometimes difficult for an officer to determine how the relevant legal doctrine will apply to the factual situation the officer confronts. As set forth in Graham v. Connor, 490 U.S. 386, 396 (1989), whether an officer has used excessive force depends on "the facts and circumstances of each particular case, including the severity of the crime at issue, whether the suspect poses an immediate threat to the safety of the officers or others, and whether he is actively resisting arrest or attempting to evade arrest by flight."
Rivas-Villegas v. Cortesluna
In Rigas-Villegas v. Cortesluna, 595 U.S. ____ (2021), Daniel Rivas-Villegas, a police officer in Union City, California, responded to a 911 call reporting that a woman and her two children were barricaded in a room for fear that respondent Ramon Cortesluna, the woman's boy- friend, was going to hurt them. After confirming that the family had no way of escaping the house, Rivas-Villegas and the other officers present commanded Cortesluna out- side and onto the ground. Officers saw a knife in Cortesluna's left pocket. While Rivas-Villegas and another officer were in the process of removing the knife and handcuffing Cortesluna, Rivas-Villegas briefly placed his knee on the left side of Cortesluna's back. Cortesluna later sued under 42 U.S.C. §1983, alleging that Rivas-Villegas used excessive force.
The District Court granted summary judgment to Rivas-Villegas, but the Court of Appeals for the Ninth Circuit reversed. The Court of Appeals held that "Rivas-Villegas is not entitled to qualified immunity because existing precedent put him on notice that his conduct constituted excessive force." In reaching this conclusion, the Court of Appeals relied solely on LaLonde v. County of Riverside, 204 F.3d 947 (CA9 2000). The court acknowledged that "the officers here responded to a more volatile situation than did the officers in LaLonde."
Nevertheless, it reasoned: "Both LaLonde and this case involve suspects who were lying face-down on the ground and were not resisting either physically or verbally, on whose back the defendant officer leaned with a knee, causing allegedly significant injury."
The Supreme Court reversed in a per curium opinion. "Even assuming that controlling Circuit precedent clearly establishes law for purposes of §1983, LaLonde did not give fair notice to Rivas- Villegas," the Court held. "He is thus entitled to qualified immunity."
In reaching its decision, the Supreme Court emphasized that to show a violation of clearly established law, Cortesluna must identify a case that put Rivas-Villegas on notice that his specific conduct was unlawful. The Court wrote:
Cortesluna has not done so. Neither Cortesluna nor the Court of Appeals identified any Supreme Court case that addresses facts like the ones at issue here. Instead, the Court of Appeals relied solely on its precedent in LaLonde. Even assuming that Circuit precedent can clearly establish law for purposes of §1983, LaLonde is materially distinguishable and thus does not govern the facts of this case.
Because neither LaLonde nor any decision of the Court is sufficiently similar, the justices reversed the Ninth Circuit's determination that Rivas-Villegas is not entitled to qualified immunity.
City of Tahlequah, Oklahoma v. Bond
City of Tahlequah, Oklahoma v. Bond In City of Tahlequah, Oklahoma v. Bond, 595 U. S. ____ (2021), Dominic Rollice's ex-wife, Joy, called 911, stating that Rollice was in her garage, was intoxicated, and would not leave. Officers Josh Girdner, Chase Reed, and Brandon Vick responded to the call.
While the officers were speaking with Rollice in the doorway of the garage, he began fidgeting with something in his hands and the officers noticed that he appeared nervous. Officer Girdner asked if he could pat Rollice down for weapons, but he refused. Police body-camera video captured what happened next. As the conversation continued, Officer Girdner gestured with his hands and took one step toward the doorway, causing Rollice to take one step back. Rollice, still conversing with the officers, turned around and walked toward the back of the garage where his tools were hanging over a workbench. The officers stated that they ordered Rollice to stop, but he grabbed a hammer from the back wall over the workbench and turned around to face the officers. Rollice grasped the handle of the hammer with both hands, as if preparing to swing a baseball bat, and pulled it up to shoulder level. The officers backed up, drawing their guns. At this point the video is no longer silent, and the officers can be heard yelling at Rollice to drop the hammer. Instead, Rollice raised the hammer higher back behind his head and took a stance as if he was about to throw the hammer or charge at the officers. In response, Officers Girdner and Vick fired their weapons, killing Rollice.
Rollice's estate filed suit against, among others, Officers Girdner and Vick, alleging that the officers were liable under 42 U.S.C. §1983, for violating Rollice's Fourth Amendment right
to be free from excessive force. The District Court held that the officers' use of force was reasonable, and even if not, qualified immunity prevented the case from going further.
The Tenth Circuit Court of Appeals reversed, citing Tenth Circuit precedent that allows an officer to be held liable for a shooting that is itself objectively reasonable if the officer's reckless or deliberate conduct created a situation requiring deadly force. Applying that rule, the Court concluded that a jury could find that Officer Girdner's initial step toward Rollice and the officers' subsequent "cornering" of him in the back of the garage recklessly created the situation that led to the fatal shooting, such that their ultimate use of deadly force was unconstitutional. As to qualified immunity, the Court concluded that several cases, most notably Allen v. Muskogee, 119 F.3d 837 (CA10 1997), clearly established that the officers' conduct was unlawful.
The Supreme Court reversed. In its per curium opinion, the Court held that Girdner and Vick are entitled to qualified immunity. In support of its decision, the Court noted that the 10th Circuit's contrary holding was not based on a single precedent finding a Fourth Amendment violation under similar circumstances.
"We need not, and do not, decide whether the officers violated the Fourth Amendment in the first place, or whether recklessly creating a situation that requires deadly force can itself violate the Fourth Amendment," the Court wrote. "On this record, the officers plainly did not violate any clearly established law."
In reaching its decision, the Court noted that it has "repeatedly told courts not to define clearly established law at too high a level of generality." It added that it is not enough that a rule be suggested by then-existing precedent; the "rule's contours must be so well defined that it is 'clear to a reasonable officer that his conduct was unlawful in the situation he confronted.'" District of Columbia v. Wesby, 583 U.S. ___ (2018) (quoting Saucier v. Katz, 533 U. S. 194, 202 (2001)). In this case, the Court found that not one of the decisions relied upon by the Court of Appeals "comes close" to establishing that the officers' conduct was unlawful. Accordingly, the officers were entitled to qualified immunity.
The Amendments
Establishment ClauseFree Exercise Clause
Freedom of Speech
Freedoms of Press
Freedom of Assembly, and Petitition

Unreasonable Searches and Seizures

Due Process
Eminent Domain
Rights of Criminal Defendants
Preamble to the Bill of Rights
Congress of the United States begun and held at the City of New-York, on Wednesday the fourth of March, one thousand seven hundred and eighty nine.
THE Conventions of a number of the States, having at the time of their adopting the Constitution, expressed a desire, in order to prevent misconstruction or abuse of its powers, that further declaratory and restrictive clauses should be added: And as extending the ground of public confidence in the Government, will best ensure the beneficent ends of its institution.