SCOTUS Rules Censure of Elected Board Member Didn't Violate First Amendment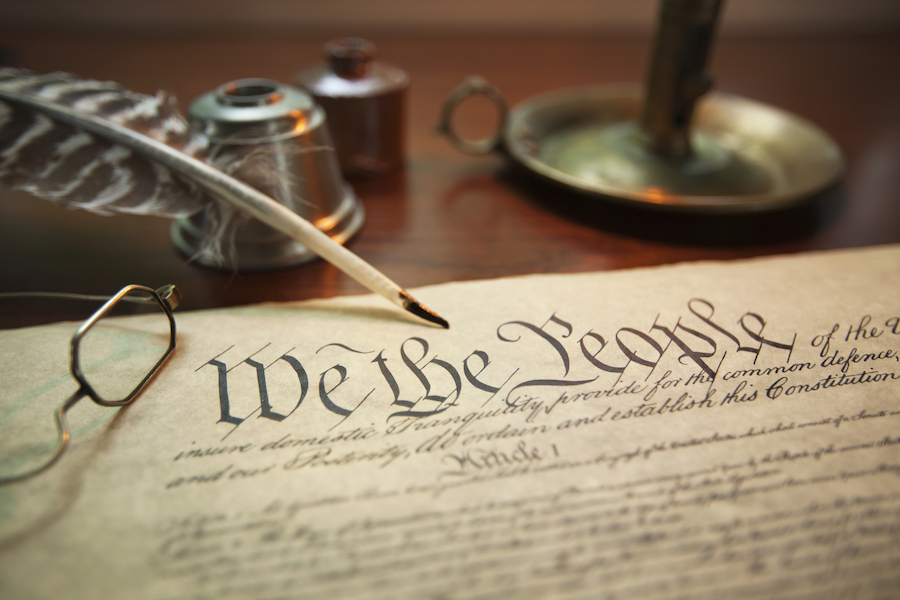 In Houston Community College System v. Wilson, 595 U.S. ____ (2022), the U.S. Supreme Court held that an elected trustee did not have an actionable First Amendment claim arising from his Board's purely verbal censure. The Court's decision was unanimous.
Facts of the Case
The Houston Community College System (HCC) is a public entity that operates various community colleges in Texas. Its Board of Trustees consists of nine members, each of whom is elected from a single-member district for a six-year term. In 2013, David Wilson was elected to the Board of Trustees. During his tenure, he often disagreed with the Board about the best interests of HCC, and brought multiple lawsuits challenging the Board's actions. By 2016, these escalating disagreements led the Board to reprimand Mr. Wilson publicly.
Mr. Wilson continued to charge the Board—in media outlets as well as in state-court actions—with violating its ethical rules and bylaws. At a 2018 meeting, the Board adopted a public resolution "censuring" Mr. Wilson and stating that his conduct was "not consistent with the best interests of the College" and "not only inappropriate, but reprehensible." The Board also imposed penalties, which included declaring Mr. Wilson ineligible for Board officer positions during 2018.
Mr. Wilson subsequently amended the pleadings in one of his pending state-court lawsuits to add claims against HCC and the trustees under 42 U.S.C. § 1983, asserting that the Board's censure violated the First Amendment. The case was removed to federal court, and the District Court granted HCC's motion to dismiss the complaint, concluding that Mr. Wilson lacked standing under Article III. On appeal, a panel of the Fifth Circuit Court of Appeals reversed, holding that Mr. Wilson had standing and that his complaint stated a viable First Amendment claim. The Fifth Circuit concluded that a verbal "reprimand against an elected official for speech addressing a matter of public concern is an actionable First Amendment claim under § 1983."
Supreme Court's Decision
The Supreme Court unanimously reversed, concluding that Wilson did not have an actionable First Amendment claim arising from the Board's purely verbal censure. Justice Neil Gorsuch wrote on behalf of the Court.
While the Court acknowledged that the First Amendment prohibits government officials from subjecting individuals to "retaliatory actions" after the fact for having engaged in protected speech, it ultimately concluded that the Board's censure resolution was not that kind of impermissible retaliatory action. "In fact, no one before us has cited any evidence suggesting that a purely verbal censure analogous to Mr. Wilson's has ever been widely considered offensive to the First Amendment," Justice Gorsuch wrote.
In further support, the Court cited that as early as colonial times, the power of assemblies in this country to censure their members was "more or less assumed." It also noted that Congress, as well as state and local governments, have censured their members. "[W]hen it comes to disagreements of this sort, history suggests a different understanding of the First Amendment—one permitting '[f]ree speech on both sides and for every faction on any side,'" Justice Gorsuch wrote.
According to the Court, contemporary doctrine also confirms its decision. As Justice Gorsuch explained, under Nieves v. Bartlett, 587 U.S. __ (2019), a plaintiff pursuing a First Amendment retaliation claim must show, among other things, that the government took an "adverse action" in response to his speech that "would not have been taken absent the retaliatory motive."  While lower courts have adopted different approaches to distinguish material from immaterial adverse actions, the Court concluded that "any fair assessment of the materiality of the Board's conduct in this case must account for at least two things."
First, Court emphasized that Wilson was an elected official. "In this country," Justice Gorsuch wrote, "we expect elected representatives to shoulder a degree of criticism about their public service from their constituents and their peers — and to continue exercising their free speech rights when the criticism comes."
Second, the Court highlighted that the only adverse action at issue before the Court is itself a form of speech from Wilson's colleagues that concerns the conduct of public office. "The First Amendment surely promises an elected representative like Mr. Wilson the right to speak freely on questions of government policy," Justice Gorsuch wrote. "But just as surely, it cannot be used as a weapon to silence other representatives seeking to do the same." The Court further added that everyone involved was an equal member of the same deliberative body, the censure did not prevent Wilson from doing his job, it did not deny him any privilege of office, and Wilson did not allege it was defamatory. "At least in these circumstances, we do not see how the Board's censure could have materially deterred an elected official like Mr. Wilson from exercising his own right to speak," Justice Gorsuch wrote.
The Amendments
Establishment ClauseFree Exercise Clause
Freedom of Speech
Freedoms of Press
Freedom of Assembly, and Petitition

Unreasonable Searches and Seizures

Due Process
Eminent Domain
Rights of Criminal Defendants
Preamble to the Bill of Rights
Congress of the United States begun and held at the City of New-York, on Wednesday the fourth of March, one thousand seven hundred and eighty nine.
THE Conventions of a number of the States, having at the time of their adopting the Constitution, expressed a desire, in order to prevent misconstruction or abuse of its powers, that further declaratory and restrictive clauses should be added: And as extending the ground of public confidence in the Government, will best ensure the beneficent ends of its institution.