SCOTUS Rules Emotional Distress Damages Unavailable in Rehabilitation Act or the Affordable Care Act Actions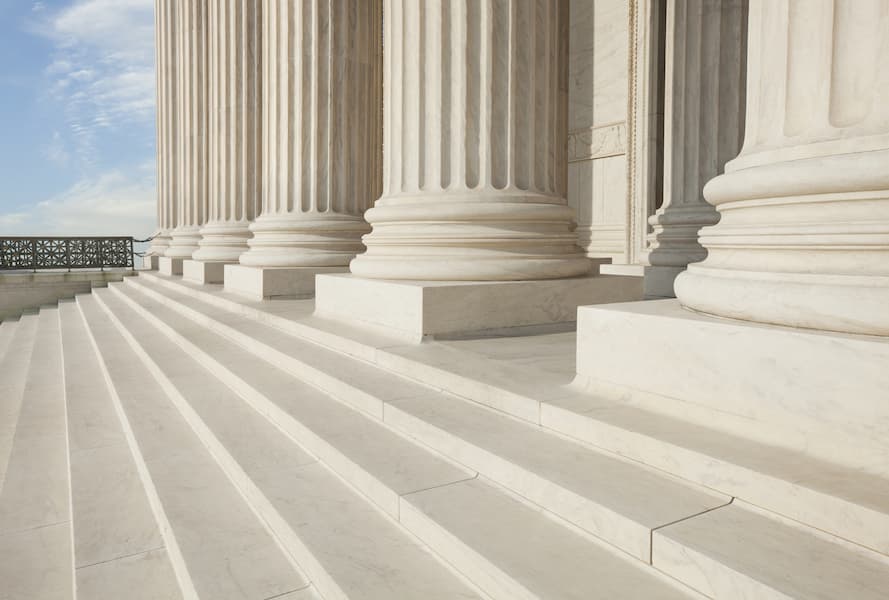 In Cummings v. Premier Rehab Keller, P.L.L.C., 596 U.S. __ (2022), the U.S. Supreme Court held that emotional distress damages are not recoverable in a private action to enforce the Rehabilitation Act of 1973 or the Affordable Care Act. 
Facts of the Case
Jane Cummings, who is deaf and legally blind, sought physical therapy services from Premier Rehab Keller and asked Premier Rehab to provide an American Sign Language interpreter at her sessions. Premier Rehab declined to do so, telling Cummings that the therapist could communicate with her through other means.
Cummings subsequently filed a lawsuit seeking damages and other relief against Premier Rehab, alleging that its failure to provide an ASL interpreter constituted dis- crimination on the basis of disability in violation of the Rehabilitation Act of 1973 and the Affordable Care Act. Premier Rehab is subject to these statutes, which apply to entities that receive federal financial assistance, because it receives reimbursement through Medicare and Medicaid for the provision of some of its services.
The District Court determined that the only compensable injuries allegedly caused by Premier Rehab were emotional in nature. It held that damages for emotional harm are not recoverable in private actions brought to enforce either statute. The District Court thus dismissed the complaint, and the Fifth Circuit affirmed.
Supreme Court's Decision
The Supreme Court affirmed. It held that emotional distress damages are not recoverable under the Rehabilitation Act of 1973 or the Affordable Care Act.
Writing on behalf of the majority, Chief Justice John Roberts explained that Congress has broad power under the Spending Clause of the Constitution to "fix the terms on which it shall disburse federal money." Pursuant to that authority, Congress has enacted statutes prohibiting recipients of federal financial assistance from discriminating on the basis of certain protected characteristics. In Barnes v. Gorman, 536 U.S. 181 (2002), the Supreme Court held that such statutes may be enforced through implied rights of action. However, what types of remedies are available is less clear.
Because Spending Clause legislation operates based on consent, the Court has determined that the "legitimacy of Congress' power" to enact such laws rests not on its sovereign authority, but on "whether the [recipient] voluntarily and knowingly accepts the terms of th[at] 'contract.'" In Barnes, the Supreme Court held that the same contract analogy similarly limits "the scope of available remedies." Thus, a particular remedy is available in a private Spending Clause action "only if the funding recipient is on notice that, by accepting federal funding, it exposes itself to liability of that nature."
Based on the above precedent, Chief Justice Roberts stated that whether emotional distress damages are available under the statutes, turns on one question: "Would a prospective funding recipient, at the time it 'engaged in the process of deciding whether [to] accept' federal dollars, have been aware that it would face such liability? . . . If yes, then emotional distress damages are available; if no, they are not."
The Supreme Court ultimately concluded that "Hornbook law" states that emotional distress is generally not compensable in contract. Accordingly, the Court can't treat federal funding recipients as having consented to be subject to damages for emotional distress, and such damages are accordingly not recoverable. In reaching its decision, the Court rejected Cummings' argument that traditional contract remedies do include damages for emotional distress, because there is an exception—put forth in some contract treatises—under which such damages may be awarded where a contractual breach is particularly likely to result in emotional disturbance.
As Chief Justice Roberts noted, Barnes necessarily concluded that the existence of an on-point exception to the general rule against punitive damages was insufficient to put funding recipients on notice of their exposure to that particular remedy. In this case, the majority found there was no reason why the Court—bound by Barnes—should reach a different result. "The approach offered by Cummings, by contrast, pushes the notion of 'offer and acceptance,' past its breaking point. It is one thing to say that funding recipients will know the basic, general rules. It is quite another to assume that they will know the contours of every contract doctrine, no matter how idiosyncratic or exceptional," Roberts wrote. "Yet that is the sort of "clear notice" that Cummings necessarily suggests funding recipients would have regarding the availability of emotional distress damages when 'engaged in the process of deciding whether' to accept federal funds. Such a diluted conception of knowledge has no place in our Spending Clause jurisprudence."
The Amendments
Establishment ClauseFree Exercise Clause
Freedom of Speech
Freedoms of Press
Freedom of Assembly, and Petitition

Unreasonable Searches and Seizures

Due Process
Eminent Domain
Rights of Criminal Defendants
Preamble to the Bill of Rights
Congress of the United States begun and held at the City of New-York, on Wednesday the fourth of March, one thousand seven hundred and eighty nine.
THE Conventions of a number of the States, having at the time of their adopting the Constitution, expressed a desire, in order to prevent misconstruction or abuse of its powers, that further declaratory and restrictive clauses should be added: And as extending the ground of public confidence in the Government, will best ensure the beneficent ends of its institution.