Same-Sex Marriage Back Before the Court in December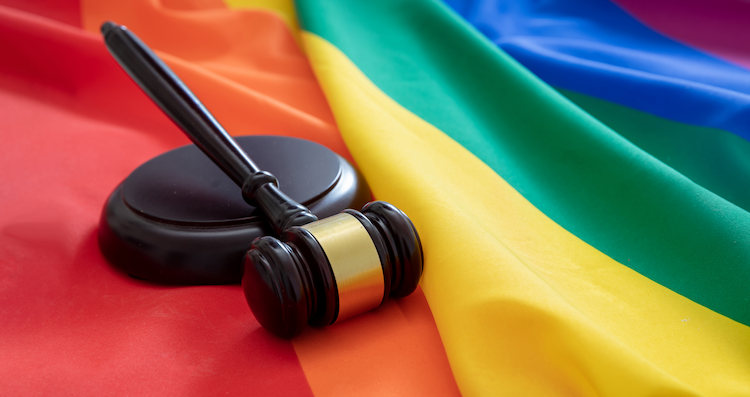 In December, the U.S. Supreme Court will hear oral arguments in 303 Creative LLC v. Elenis, which is one of the term's potential blockbusters. The case involves whether businesses that offer custom goods or services can refuse service to LGBTQ customers on First Amendment grounds. 
Facts of the Case
303 Creative LLC does not currently offer wedding website design services; however, its owner, Lorie Smith, would like to expand the business to do so. Due to Ms. Smith's religious beliefs about marriage, the 303 Creative plans to decline any request it receives from a same-sex couple to design a wedding website. Accordingly, 303 Creative also wants to post a statement on its website describing Ms. Smith's beliefs about marriage and a statement that the company will not create wedding websites for same-sex marriages.
Because 303 Creative's refusal to serve same-sex couples could run afoul of Colorado's Anti-Discrimination Act (CADA),the company filed suit seeking a broad declaration that the Act violates the Company's free speech and free exercise rights under the First Amendment. CADA restricts a public accommodation's ability to refuse to provide services based on a customer's identity.The statute's "Accommodation Clause," a public accommodation may not:"directly or indirectly…refuse . . . to an individual or a group, because of . . . sexual orientation . . . the full and equal enjoyment of the goods, services, facilities, privileges, advantages, or accommodations of a place of public accommodation." Under CADA's "Communication Clause," a public accommodation also may not:
directly or indirectly . . . publish . . . any . . . communication . . . that indicates that the full and equal enjoyment of the goods, services, facilities, privileges, advantages, or accommodations of a place of public accommodation will be refused . . . or that an individual's patronage . . . is unwelcome, objectionable, unacceptable, or undesirable because of . . . sexual orientation . . . .
The Tenth Circuit Court of Appeals held that the First Amendment does not protect 303 Creative's proposed denial of service and proposed statement. The appeals court acknowledged that Smith's "creation of wedding websites is pure speech" and that CADA compels Smith to create speech that she would otherwise refuse. Nonetheless, it determined that CADA does not violate the First Amendment because "enforcing CADA as to Appellants' unique services is narrowly tailored to Colorado's interest in ensuring equal access to the commercial marketplace." The Tenth Circuit further found that the Communication Clause does not violate the Appellants' Free Speech rights. "As the district court correctly held, Colorado may prohibit speech that promotes unlawful activity, including unlawful discrimination," the court wrote.
Issues Before the Supreme Court
The Supreme Court agreed to consider the following question: "Whether applying a public-accommodation law to compel an artist to speak or stay silent violates the free speech clause of the First Amendment." The justices declined to address two additional questions involving the Supreme Court's decision in Employment Division v. Smith, 494 U.S. 872 (1990) (holding that the government may enforce neutral and generally applicable laws despite religious objections), including whether a public-accommodation law that authorizes secular but not religious exemptions is generally applicable under Smith, and if so, whether the Court should overrule Smith.
Oral arguments are scheduled for December 5, 2022.
The Amendments
Establishment ClauseFree Exercise Clause
Freedom of Speech
Freedoms of Press
Freedom of Assembly, and Petitition

Unreasonable Searches and Seizures

Due Process
Eminent Domain
Rights of Criminal Defendants
Preamble to the Bill of Rights
Congress of the United States begun and held at the City of New-York, on Wednesday the fourth of March, one thousand seven hundred and eighty nine.
THE Conventions of a number of the States, having at the time of their adopting the Constitution, expressed a desire, in order to prevent misconstruction or abuse of its powers, that further declaratory and restrictive clauses should be added: And as extending the ground of public confidence in the Government, will best ensure the beneficent ends of its institution.