SCOTUS Considers Potential Blockbuster Election Law and LGBTQ Rights Cases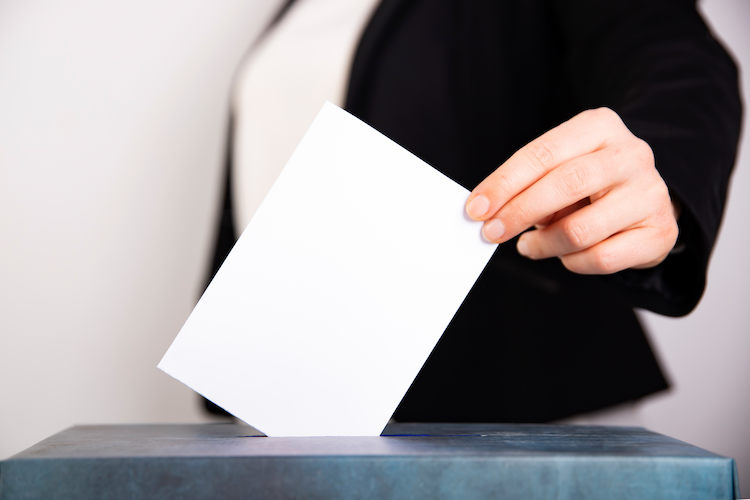 Last week, the U.S. Supreme Court heard oral arguments in two potential blockbuster cases. The first, 303 Creative LLC v. Elenis, involves whether businesses that offer custom goods or services can refuse service to LGBTQ customers on First Amendment grounds. 
Lorie Smith, a graphic artist and the owner of 303 Creative, LCC, is seeking a declaratory judgment that declining any request she receivesfrom a same-sex couple to design a wedding website would not run afoul of Colorado's law prohibiting companies open to the public from denying goods or services to customers based on "disability, race, creed, color, sex, sexual orientation, marital status, national origin, or ancestry." Smith argues that forcing her to create messages that she does not believe would violate her First Amendment rights.
During oral arguments, the Court's liberal and conservative justices seemed to agree that most types of service providers can't legally deny service to same-sex couples, with both sides agreeing that a hairstylist or caterer could not. The question is whether a website designer is "creating speech" and, thus, entitled to refuse customers based on their viewpoints.While the Court's conservative justices appeared in to say yes, its liberal minority expressed serious concerns about the ramifications of such a ruling, with Justice Sonia Sotomayor noting that it would be "the first time in the court's history" that it permitted a commercial business open to the public to "refuse to serve a customer based on race, sex, religion or sexual orientation."
Meanwhile, in Moore v. Harper, the Court considered a contentious elections law dispute involving how much oversight state courts may exercise over federal elections. The redistricting map at issue was initially drawn by the North Carolina General Assembly, but it was thrown out by the North Carolina Supreme Court as an "egregious and intentional partisan gerrymander" and replaced with one drawn by a court-appointed special master.
In seeking to reinstate their map, Republican North Carolina legislators argue that lawsuits alleging partisan gerrymandering are barred in both federal and state courts. Their argument rests on the "independent state legislature theory," which argues that state legislatures have exclusive authority to regulate federal elections. While Justices Samuel Alito, Clarence Thomas, and Neil Gorsuch appeared willing to embrace the "independent state legislature" doctrine, the Court's remaining conservative justices were more skeptical. The liberal justices rejected it completely, arguing that it would empower state legislatures to adopt any manner of voting restrictions. "This is a proposal that gets rid of the normal checks and balances on the way big governmental decisions are made in this country," Justice Elena Kagan said. "And you might think that it gets rid of all those checks and balances at exactly the time when they are needed most."
The Amendments
Establishment ClauseFree Exercise Clause
Freedom of Speech
Freedoms of Press
Freedom of Assembly, and Petitition

Unreasonable Searches and Seizures

Due Process
Eminent Domain
Rights of Criminal Defendants
Preamble to the Bill of Rights
Congress of the United States begun and held at the City of New-York, on Wednesday the fourth of March, one thousand seven hundred and eighty nine.
THE Conventions of a number of the States, having at the time of their adopting the Constitution, expressed a desire, in order to prevent misconstruction or abuse of its powers, that further declaratory and restrictive clauses should be added: And as extending the ground of public confidence in the Government, will best ensure the beneficent ends of its institution.